low carb quiche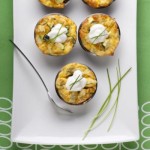 Whether you serve these low carb mini quiches for breakfast, lunch, dinner or just as a snack, there is no doubt these mini quiches will satisfy your hunger. Eggs are a basic staple on low carb diets because they offer plenty of nutrients, they are filling and tasty, and there are so many recipes you can make with this versatile, budget ingredient. Eggs are great for vegetarians and pescetarians, as well as carnivores.
Low Carb Mini Quiches: An Easy Freezy Idea!
One great thing about this low carb mini quiches recipe is you can freeze the quiches, then just pop one in the microwave for half a minute. Make a big batch at once and you will have breakfast sorted out for the next few weeks. Continue reading →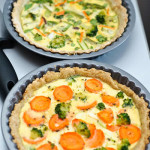 Few things are as delicious as a good vegetarian quiche, and learning how to make vegetable quiche is something that any home cook can do with ease.
You can include as few or as many veggies as you like, and choose from various types of crusts and fillings, to make your vegetarian quiche recipe perfect for your palate.
Once you discover how to make quiche you will want to experiment with diverse crusts and fillings. Not only will you love the resulting quiche but your family are sure to love it too.

Quiche is a healthy option, boasting the protein from eggs, the nutrients in the veggies, and it is also really filling and will keep you satisfied until your next meal so discovering how to make vegetable quiche is very worthwhile. Continue reading →
Some More Hot Content For You
Other Posts You Might Like