mobile phone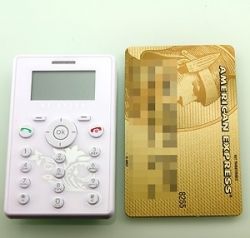 Although the first cell phones were the size of a house brick, they have rapidly come down in size! Today you can choose from various sizes and styles including surprisingly tiny cell phones.
There is something for every taste and if you have been shopping recently you might have been baffled by the sheer amount of choice there is nowadays.
Does Size Matter Then?
They say size doesn't matter, but it does when you are talking about a phone! Tiny cell phones have great appeal because you can carry them around easily and bulky cell phones are a thing of the past.
Perhaps you fancy a razor-thin cell you can slip into your back pocket or something tiny that you can keep in a wrist-purse while dancing. The sky is the limit pretty much and you can pick all kinds of colors too. Who wants a great big bulky phone when a smaller model, in fact a tiny one, can do everything the bigger one can. Continue reading →
Some More Hot Content For You
Other Posts You Might Like