nails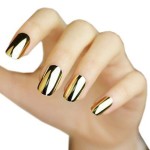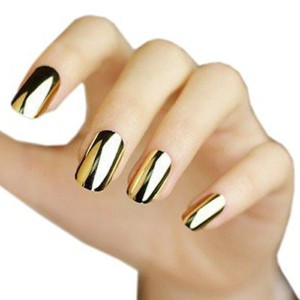 This product comes in a variety of gorgeous shades and the metallicness offers something special if you want a fashion forward look. Metallic nail polish isn't for everyone but if you can carry it off it certainly looks stunning.
Choose silver or gold for a special occasion, magnetic if you want to make crazy patterns, or something more neutral like bronze or shiny blue or gray for a funky, edge look.
Metallic Nail Polish: The Option of Stickers
If you do not want to paint anything on, you can get stickers which are nail-shaped stickers that adhere to your nails and look like you've had a proper manicure.
This is a great way of getting a professional looking result without having to apply nail polish, and of course the stickers won't chip like the regular stuff can. Either use stickers or use regular metallic nail polish. Continue reading →
Other Posts You Might Like