oven
This wonderful recipe for tandoori chicken in the oven is made with chicken pieces. You can use drumsticks, breast halves, leg quarters or chicken thighs, either bone-in or boneless to make tandoori chicken in the oven. The marinade is made with yogurt (use whole or nonfat, as you prefer) along with lemon juice, garlic, chili paste and a variety of aromatic spices, Leave the chicken pieces in the marinade overnight for the best results.
Once the chicken is marinated and you are ready to cook it, get the oven nice and hot, then arrange the chicken on a rack over a roasting pan so all the parts of the chicken are exposed to the heat and so any marinade can drip off and on to the roasting pan underneath.
Tandoori Chicken in the Oven Side Dishes
Our tandoori chicken in the oven recipe goes very nicely with homemade raita (stir some grated cucumber and fresh mint into yogurt), your favorite green salad or green vegetable, and perhaps also some delicious white rice or naan bread. Consider garnishing the finished tandoori chicken in the oven recipe with some slices of raw onion and lemon wedges, or else a sprig of cilantro or parsley instead.
This is a simple recipe to prepare, and as long as you plan ahead, to allow yourself sufficient marinating time, you should really enjoy the results of this tandoori chicken in the oven recipe.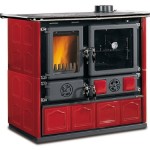 There are different kinds of ovens on the market but which is the best oven to buy? A single stove or range with a cooking top on top and an oven underneath is space conserving and affordable and found in most houses. However, if you are looking for a new oven, there are a few other options available.
Some people who like to cook have stoves with up to eight burners instead of four, grilling and basting functions and built in warmers. Is this the best oven to buy? Well it depends on your requirements.
Other people like modular cook-tops which let you add downdrafts, burners, griddles, steamer and deep frying units, rotisseries, broilers and woks. Ceramic stoves are a popular add-on. There are also more features to choose from with this style of oven. Continue reading →
Some More Hot Content For You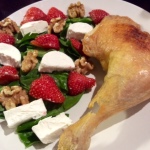 If you have some chicken legs, or chicken leg quarters, in other words the thigh and drumstick attached, then you might be wondering how to cook them. I love to make easy baked chicken legs regularly.
The good news is this cut of chicken is not only economical but filling, tasty (because it is higher in fat than the chicken breast) and easy to cook. Although you can slow cook chicken legs, I nearly always bake them in the oven because this gets the skin really crisp, and that's the best bit!
How to Get Chicken Skin Crispy on Easy Baked Chicken Legs
You will need to add salt plus some kind of fat to get the skin to crisp up. This doesn't need to be butter or oil. If you want something lower in fat, consider spray oil. You only need a quick spritz of it. Choose chicken legs the same size, or close enough, so they cook evenly and have the same cooking time.
It's up to you what else you add to this easy baked chicken legs recipe. You might wish to marinate the chicken legs first or add other herbs or spices, but they're just as nice cooked plain, with simply salt and fat on the skin, because they have a lovely natural flavor, and you can serve them with any kind of side dish.
Continue reading →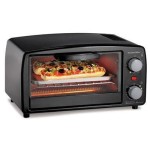 Buy the best toaster oven for less than $30 and be assured it will be perfect quality. Perhaps you have read some reviews of toaster ovens or maybe you are just thinking about adding one to your kitchen.
Non stick cookware toasters review articles are essential to provide you with the information you need to decide if this toaster will suit your needs and budget.
Toaster ovens are cheaper to run than large ones, so you can save money if you are just cooking or reheating a small amount of food. They will not overheat your kitchen the way large ovens can either, which is another benefit of the best toaster oven. Continue reading →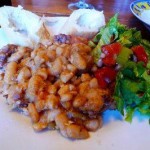 A cassoulet is a slow-cooked casserole with meat (usually pork sausage, duck, mutton or goose) as well as white haricot beans and pork skin. This dish originated in the South of France, and is named after the casserole dish it is made in. Discover how to make a cassoulet the French way and you will be able to rustle up this wonderful meaty treat any time comfort food is the order of the day.
There are lots of regional variations on cassoulet, although all of them feature white beans. Crackling (crispy fried pork rind) and fried bread cubes are often scattered on top before serving.
Is your mouth watering yet? If not, keep reading and it will happen, especially when you see the pictures and discover what mouthwatering ingredients are in this classic French dish. Continue reading →
Other Posts You Might Like