shower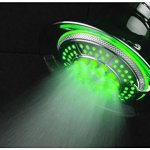 Showers have become popular additions to bathrooms all over the world as more people become aware of saving water. Another reason for having a shower fitted is to save space, and for many people this is vital. You can choose between a variety of different types of showers to suit your needs and budget.
Before rushing out to purchase a new shower, you will need to consider several different elements, which will determine the style of shower that you choose. You will need to think about the amount of people in the household, and your current heating system. The right shower should cater to all your needs and suit you perfectly.
Choosing a shower which has enough power is vital, and manufacturers have ensured that they have improved the designs to cater for everyone. There are many types of showers to choose from and it pays to take your time in making your decision.
People often think that all showers are the same but this is untrue, and you need to understand the differences before purchasing your shower. Continue reading →
Other Posts You Might Like