siberian ice diamond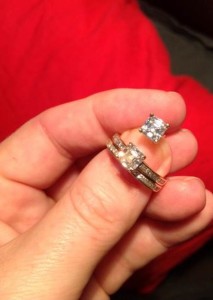 What is Siberian Ice diamond jewelry exactly, and where can you get some? Siberian Ice is a top quality diamond alternative which has recently begun to take the world by storm.
It is very hard like diamonds and can even scratch glass. This diamond alternative is also guaranteed for life. Basically, it is an alternative to real diamonds which is much closer to an actual diamond than other imitations (cubic zirconia, for example) and that is why so many women are going crazy for it.
They Look the Same
A Siberian Ice diamond has almost the same visual appearance as a true diamond and it is almost as durable too, making it very attractive to people with good taste who want the sparkle and fire of diamonds without the high price tag.
It is practically impossible to tell the difference between Siberian Ice diamond and a real diamond just by looking with the naked eye, which is why it is so appealing to jewelry lovers.
Siberian Ice is bright and flawless, just like a top quality natural diamond. Although Siberian Ice is a mere fraction of the cost of genuine diamonds, even a seasoned jeweler will need gemological testing equipment to spot the difference between Siberian Ice and genuine diamond.
Some More Hot Content For You
Other Posts You Might Like