spinach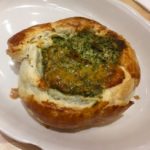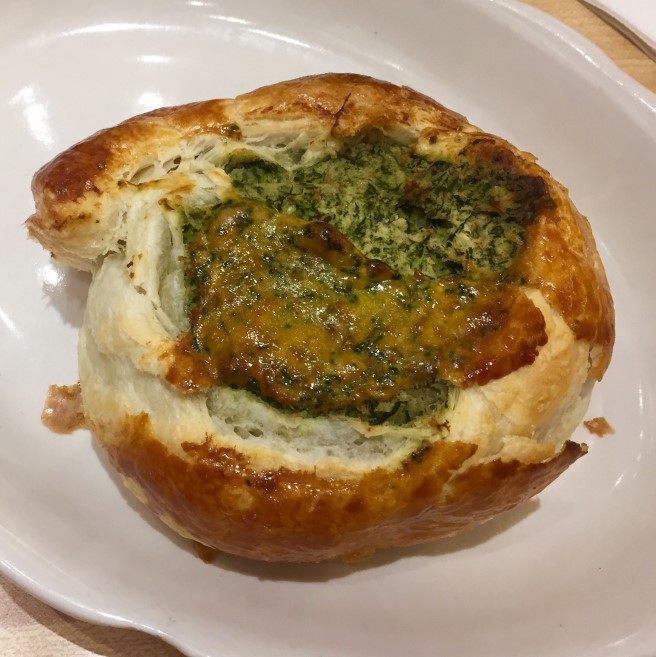 I first tried spinach potato knishes (pronounced kuh-NISH-es) at Kenny and Ziggy's in Houston TX, and wow was this some spectacular comfort food. I'm British so I am used to Cornish pasties (a tasty pastry-enclosed meat and potato recipe from the southwest corner of England) and I also enjoy pastry-wrapped or pastry-enclosed vegetable recipes for lunch or as snacks.
What are knishes, I asked myself, perusing the menu. Google to the rescue and I read the description. My mouth began to water and I thought wow I have to order these! So, now you're asking what are knishes exactly? Well this tasty Jewish recipe is a savory pie. Knishes can be filled with potatoes, meat, sauerkraut, kasha, cheese, onions, spinach or a combination of these. Knishes may be baked, grilled or fried. The flavor remains similar but the spinach potato knishes texture varies depending on the cooking method employed.
Spinach potato knishes, which like the others are vegetarian knishes, can be compared to other pastry appetizers or baked dumpling type dishes, such as empanadas from Mexico, pasties from the UK, calzone from Italy or pirozhki from Russia. You can also compare the format and flavor to Jamaican patties, southeast Asian curry puffs, South and Central Asian samosas, Middle Eastern fatayers and Portuguese rissols.
Continue reading →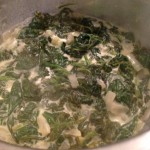 Creamed spinach makes a lovely side dish and it is very easy to prepare. Try out this easy creamed spinach recipe if you want to make your own from scratch. It really is good. Grab a bag of spinach and then just add some cream cheese and seasonings. The recipe also features some optional ingredients so you can ensure your creamed spinach comes out perfectly for your palate.
I usually buy the unwashed spinach and soak the leaves in cold water for a few minutes but you can also get pre-washed fresh spinach.
Do use fresh spinach for this recipe for the brightest color and freshest flavor. I haven't made this with the frozen kind but I probably wouldn't. This easy creamed spinach recipe goes with anything, especially a delicious marinated T-bone or ribeye steak. Remember the baked potato or mac 'n cheese on the side as well. Continue reading →
Some More Hot Content For You
Other Posts You Might Like