starter recipes
Let's take a closer look at simple starter recipes and find out what they are, when to serve them and how to present them. Starter recipes is the British term for appetizers, and these little treats can be easy to make and very tasty. Smaller dishes can be served before a main course or when you want to make snacks instead of a more filling meal. You can serve them at parties, buffets, get-togethers, cocktail parties and more. If the occasion calls for finger food or a snack, rather than a heavy meal, you can serve such recipes.
Plan which ones you are going to serve by thinking about your guests and looking at the rest of the planned menu. You can't go too far wrong if you are willing to mix creativity with classic dishes and perhaps add your own touches to our starter recipes, in order to make them unique and personalised. Match your snacks to the occasion and make something you feel your guests would enjoy.
Starters really don't have to be difficult to make or overly elaborate. In fact, some of the best are the most simple ones – dishes which have successfully stood the test of time. You can serve starters hot, warm or chilled, arranged artistically on big plates with exotic garnish, or served simply. There are literally thousands of different dishes you can learn to make. Continue reading →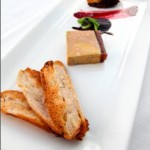 British food is considered by some non-Brits to be boring or stodgy. This couldn't be further from the truth. Great British starter recipes include such delights as prawn cocktail, brown Windsor soup, cheese and tomato tartlets, homemade pate and more. Learn more about famous British starters and you will be able to rustle up all manner of delicious fare.
In Wales you might find Welsh rarebit on the menu, which is basically grilled cheese on toast, but beer and Worcestershire sauce are used in the traditional recipe. Scottish food varies as widely as Scotland itself does but Scottish soups like cock-a-leekie and Scotch broth usually go down well. Arbroath Smokies, which is smoked haddock, can be a delicious starter.
Irish potato pancakes are very tasty and soda bread with butter makes a good starter. Dublin Bay prawns are a great example of famous British starters and seafood is more popular today in Ireland than ever before. Pear and blue cheese tart is an English starter recipe, as is asparagus with sauce, pigs in blankets (bacon-wrapped sausages) and vegetable frittata. Continue reading →
Some More Hot Content For You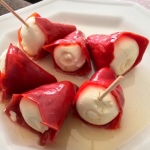 It's interesting to learn about the evolution of starter recipes. Starters, or appetizers as they are also known, are served in most cuisines and cultures. These snacks were served in ancient Persia thousands of years ago and ancient Roman aristocracy used to enjoy eggs, fruit and similar treats before eating their main course.
Appetizers have been served for many years in the UK as a snack before the main course arrived but modern ones can be quite different from old fashioned ones.
Of course, you can still serve traditional recipes but it is also fun to experiment with the wide range of ingredients that are available today but that our grandmothers wouldn't have had access to.
Evolution of Starter Recipes: Easy Finger Food
Recipes for finger food are very useful, especially if you are having a buffet or a cocktail party and people are going to be eating on the move. Unless people are able to sit down, finger food is necessary. Juggling plates, cutlery, cigarettes, purses and drinks is not much fun and serving good finger food simplifies this process. Continue reading →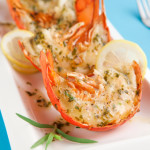 1. Homemade Recipes Taste So Good
If you compare some thawed out, reheated starters from the supermarket to something you have made yourself from scratch, from the best ingredients, which do you think will taste better? There is no contest. You will have plenty of time to make excellent homemade recipes if you plan the event in plenty of time, organise yourself properly and follow the best recipes.
2. Make Ahead Starters Save Time and Stress
If you plan your homemade recipes ahead of time, you can make them before you need them, avoiding the need to be in the kitchen panicking about things at the last minute. Some make ahead ones can be made well in advance and frozen. Others can be made a few hours before the event. This can free up some of your time just before the meal and if you are catering for a lot of people it will be vital to make some dishes in advance, and you wouldn't have time to prepare everything all at once. Continue reading →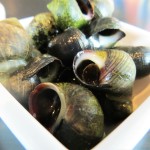 There are simple snacks and there are complicated ones. You have probably made appetizer recipes before, or snacks for parties. If you're totally new to cooking maybe you are worried about making your own, but there is really no need because they are so easy. Sticking cocktail sticks into cubes of cheese counts as making a starter, as does opening a jar of olives and putting them into a dish. Of course these aren't the most impressive dishes you could come up with!
There are appetizer recipes and snacks for every occasion, whether you are catering for a party, a buffet, a sporting event, a coffee morning or something else. Some take less than a minute to make and others are just as fiddly as an elaborate main course.
Simple Dishes
Simple appetizer recipes are always an attractive prospect to the home cook. They mean you can make quick and easy food which is tasty and nice-looking. If you have a hundred people to feel, the thought of making dishes which will go down well and not take hours to put together is probably a tempting one. Continue reading →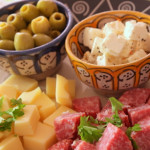 There is no rule that you have to serve cold starters in the spring or summer and nor is there a rule to say you have to serve thick, warming ones in the winter months. However, it can be nice to match them to the seasons as well as to your guests and the main course. You will find there are starter recipes for all seasons if you want to use seasonal produce to make the most delicious appetizers.
For example, if the weather is warm your guests might fancy something light and refreshing and that goes for the drinks as well as the food. If the weather is cold, a hearty soup recipe or something hot, crispy and spicy might be well appreciated.
Starter Recipes for All Seasons: Hearty Winter Starters
You can serve hot soup in the autumn and winter, to warm your guests up. What about a hearty Scottish broth or a leek and potato soup with homemade croutons? Spicy meatballs are nice in the winter, as are hot Finnish pasties, chicken sate skewers and warm salads. Continue reading →
Other Posts You Might Like