starters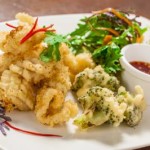 Most people love to cozy up and relax during the colder months. There's something about the winter weather that brings people together and gathering around some hearty and easy winter appetizer ideas is a great way to spend that time with friends and family.
In the winter, it's best to serve warm foods, but don't let that overwhelm you. There are plenty of ways to present a great spread without slaving away in the kitchen for hours. You don't have to tell anyone how easy the winter appetizer ideas were to prepare!
One simple strategy for an appetizer sure to impress is to do fondue. Fondue can be easily customized to your party's theme or guests' needs and the communal nature of the dish works well in group settings. A popular type of fondue is cheese fondue. You can mix a variety of herbs and spices in with the cheeses to give unique flavors and serve pieces of bread, meats, and vegetables for dipping.
Continue reading →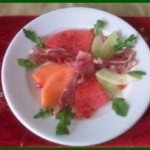 One of the things that brings people together is the enjoyment of food. There are few things better than gathering around a table on a summer evening to snack and relax with friends. And there are easy summer appetizer ideas for all palates and occasions, so you won't be stuck for choice.
What makes appetizers so appealing when compared to full meals? Appetizers are usually bite size, making them easy to eat while socializing, and a table full of different options is far more exciting than committing to just one meal or flavor.
Many summer appetizer ideas are not only easy to eat, but also easy to prepare. Cold appetizers are especially effortless since they can look artfully done with just some chopping, arranging, and intentionally placed fresh herbs. Even some cooked appetizers are of the set-it-and-forget-it variety. Throw some ingredients in the slow cooker and wait awhile or skewer a couple different meat and vegetable combinations for colorful kabobs that can go from barbeque to plate in a snap.
Continue reading →
Some More Hot Content For You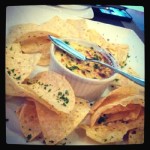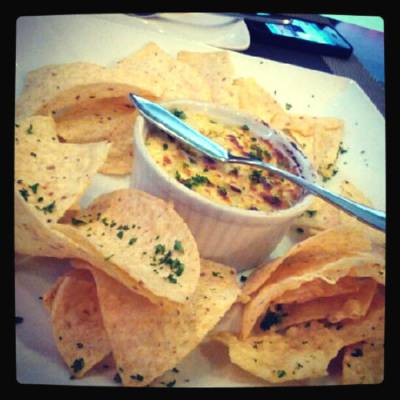 Having a party? Try this artichoke dip recipe! This is a great dip which is ideal with crackers or crudites such as celery and carrot slices. This artichoke dip recipe is also delicious with warm toasted bread. Artichokes are something a lot of people overlook in the grocery store but they are really nice, and you can use fresh or canned ones in so many recipes, such as baked pasta dishes and soups.
A lot of artichoke dips feature spinach but this one doesn't, just to make it more unique. The artichoke offers plenty of flavor of its own and does not require backup in the form of spinach. The dip comes out an off-white color because of the ingredients that go into it.
Artichoke Dip Recipe: Lusciously Creamy
Just like with any other artichoke dip, the appeal of this one lies mostly in its creaminess. A mixture of mayonnaise and sour cream means you get plenty of creamy appeal, while the parmesan cheese and lemon elevate the flavor even more. This is a really delicious recipe to make and once you have made it once you are sure to want to make it again. You can throw this together in 10 minutes and it only needs about 20 minutes in the oven to make it nice and hot. Continue reading →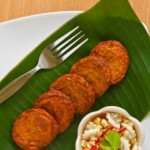 This lovely crab cakes recipe makes a great starter or lunch and you can imagine how beautiful they smell while they are cooking. Everyone wants to know how to make the best crab cakes and this recipe will show you how easy it is to make this popular dish.
Exciting Ingredients
The crab cakes recipe includes potato, flour and eggs, which are basil ingredients and used to give the crab cakes the right consistency, as well as aromatic ingredients such as chilies, lime and fresh coriander.
The flavor is really nice, and you are sure to appreciate they have a wonderful homemade charm. Yes could can buy crab cakes in the supermarket but they will have nowhere near such a fantastic taste! Here is a recipe for Western fish cakes if you want a simpler style. Continue reading →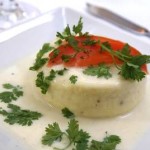 This delightful fish mousse starter recipe is simple to make and guaranteed to start your dinner off in style. If you want to learn how to make fish mousse, this is a great recipe to use because the mousse tastes fresh and flavorful, without being too strong. Serve it with crackers or bread.
A Great Starter Idea
Fish mousse goes nicely before any main course. This fish mousse starter recipe is made with smoked salmon but you can use any kind of fish – perhaps tuna, trout or something else.
This is a very basic recipe and it combines fish, cream, gelatin to make it set, a bit of dill and some lemon, so you can be creative. Continue reading →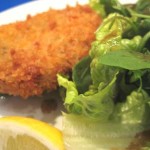 If you are looking for an easy tuna fishcake recipe, this one is simple to make and very tasty. The sweet potatoes add a Caribbean flavor and the canned tuna works very well in this fishcake recipe. For fish cakes tuna is always a good choice because it is tasty. Canned tuna is better than fresh tuna for fish cake recipes because it is more moist.
Fresh or Canned Fish for a Tuna Fishcake Recipe?
Salmon is often used to make fishcakes, both the fresh kind and the canned kind, but tuna is also popular. When making fishcakes it is usually better to use either leftover cooked fish (if it needs to be used up) or canned fish. Save the fresh filets for other recipes because fishcakes have other ingredients in them and canned fish is just as good in there. Continue reading →
Other Posts You Might Like