tomato stuffed squid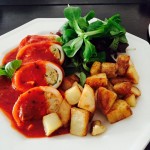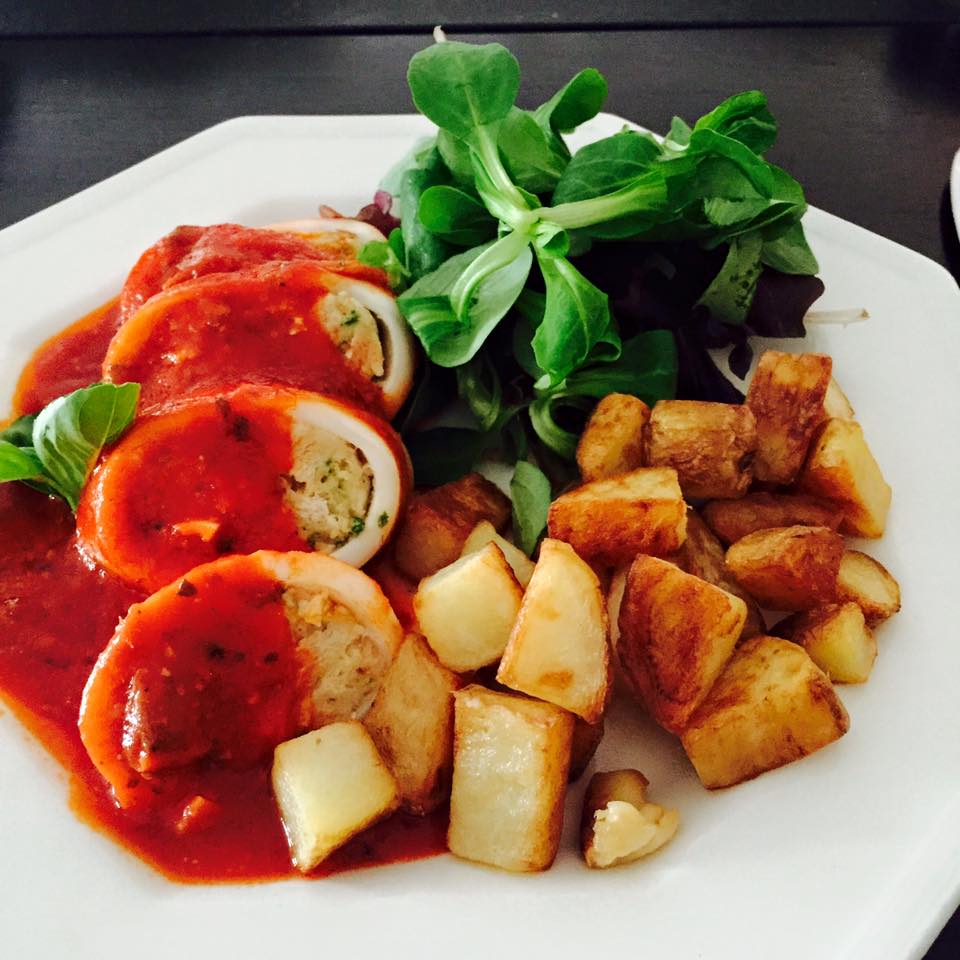 I love making stuffed squid and I enjoy trying out new recipes, but this is the one I usually made because my husband is crazy about it. Use big squid tubes to make this recipe and only fill them two-thirds full so the filling does not expand and come out. This is, in my opinion, the best stuffed squid recipe with sauce. I love the texture, the flavor… everything!
You will need to clean the squid first, unless you are using the cleaned type. I usually get ready-cleaned ones, and I can get a package of 5 frozen ones from the Chinese store. I thaw them overnight in the refrigerator and they are great.
When cooking the squid, cook them until they are tender. This means a knife should slip through easily. Squid needs to be cooked either for a very short time (like a minute) or for a long time (like 45 minutes) because it relaxes then toughens then relaxes again. Squid should never be chewy! Continue reading →
Other Posts You Might Like