vegetarian crackslaw
This lovely recipe blends Quorn (a vegetarian alternative to ground meat) with vegetables, peanut butter and other Asian seasonings to make the most delicious quorn crackslaw stir fry you can imagine. Make it as simple or as spicy as you wish.
Whether quorn crackslaw is a new concept to you or you are just seeking other recipes for this dish, this one is worthy of your consideration. Also known as veggie crack, this vegetable crack slaw recipe is addictive because of the wonderful flavors, but feel free to indulge because it's super low in carbs!
Szechuan Crack Slaw Stir Fry
It is your choice how to prepare the vegetables for this dish and also which veggies to use because pretty much anything goes in this wonderful low carb recipe.
Some people like to matchstick-cut (julienne) them while others usually opt for chopping or slicing. Continue reading →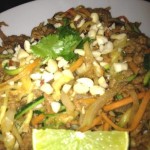 If you want to try something brand new, this Thai vegetarian crackslaw recipe offers an aromatic Asian flavor. Use Quorn, TVP (textured vegetable protein) or your favorite vegetarian meat alternative as well as julienne-cut veggies to make this dish commonly known as veggie crack or vegetable crackslaw.
You will love the fragrant Thai flavors this dish offers, and probably want to make it again and again. This dish is low in carbs yet high in flavor.
Thai Vegetarian Crackslaw
If you want to use meat or poultry by all means go ahead. Just ensure it is fully cooked before adding the other ingredients to the pan. This recipe offers a wonderful taste of Southeast Asia and you won't regret making Thai vegetarian crackslaw. In fact, I promise you'll want to make it again and again! Continue reading →
Some More Hot Content For You
Other Posts You Might Like