watch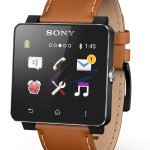 This Sony smart watch review will shed some light on this new, trendy device. So what does this gadget do? This device is worn on the wrist and it links up wirelessly with your Android device.
Read all your emails, text messages, Twitter and Facebook updates, and more on the device.
You are notified by an icon and you can tap it to read your messages. Just imagine how much easier life will be if you can simply glance at your wrist rather than have to search around in your bag trying to find your phone.
Just one glance at your wrist will let you know whether you have any calls, messages or anything else. Once you try using this you won't want to take it off. Continue reading →
Other Posts You Might Like