wine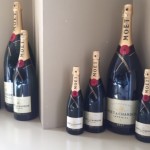 Although there are lots of types of sparkling white wine to choose from (cava, prosecco etc) it is fair to say nothing is the same as champagne. This sparkling white wine is made from chardonnay grapes in the Champagne region in France and is produced in a specific way. It is worth knowing how to enjoy champagne since its fullest so you can treasure every sip of this exquisite drink.
The rules of champagne making demand secondary fermentation of the champagne wine in the bottle to create the carbonation. The main grapes used to make it are white chardonnay, pinot meunier and black pinot noir, although these vary. A 'blanc de blancs' champagne, for example, only contains the chardonnay grape.
This wonderful fizz has been associated with royalty since the 17th century and the leading champagne manufacturers tried hard to associate their product with royalty and nobility with their packaging and advertising, which also brought it into the hearts of the emerging middle class. Continue reading →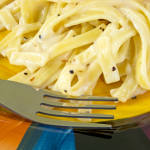 Although pasta goes great with all kinds of sauces, the gentle aromatic appeal of a white wine pasta sauce is something incredibly special. White wine pasta sauce is so easy to make and other ingredients which go well with the wine include garlic, butter and parsley.
A lot of these white wine pasta sauce recipes might include olive oil instead of the butter, or alongside it, and you can make such a sauce even if you don't really drink white wine, since you are just using it for a rich flavor and typically only need a splash.
When making a white wine pasta sauce, it is important to use a white wine you would drink, not something labeled 'cooking wine' or something you don't like, the reason being this is one of the main flavors in the finished dish, so use good quality ingredients and the resulting white wine sauce for your pasta will have a nice taste and not disappoint you.
Although whole wheat pasta is popular these days because of its fiber content, I like to use white pasta, and I also feel it goes best with a light, aromatic pasta sauce because white pasta has a more neutral taste so the flavors in the sauce will be more evident.
Continue reading →
Some More Hot Content For You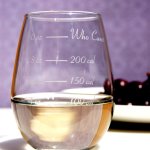 A lot of people dieting know how many calories are in food, or at least they have some idea and then find out the rest, so they can keep a record, but how about calories in wine because those count just as much. Wine drinkers might be surprised how many calories are in their favorite tipple. In fact, if you drink wine it's vital to know. So, how many calories in wine exactly?
Although most wines are less than 100 calories a glass that is not always the case and of course it depends on the serving size. Wine is lower in calories than a lot of other alcoholic drinks, with Sauvignon Blanc and Zinfandel at less than 80 calories a serving.
One glass of wine per night is apparently good for the health of your heart, making that evening glass of red an encouraging, as well as healthy, choice. Knowing how many calories in wine can help you make good choices about drinking. Continue reading →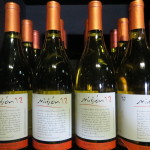 It is hard to think of a party or festive gathering without wine being part of the proceedings, so you might be curious about the history of wine. It is even known as the 'elixir of happiness' which is why people sometimes think it was born right when man was, but of course it wasn't. So who came up with the idea of fermenting fruit in the first place?
It might interest you to know the history of wine goes back to ancient Egypt, and that was 2500 BC. Wine might even have been used before that. According to the evidence found, wine goes back to the ancient civilizations in Egypt.
It is probable that early man discovered what fermentation did to fruits, and especially grapes because they are high in sugar and therefore idea for fermenting. Excavations have uncovered ancient fermenting pools and even wineries, which makes it clear wine has been around for a long time. Continue reading →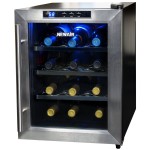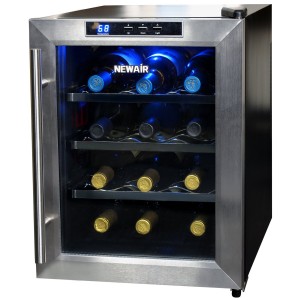 A wine cooler for the home is something you might want to consider. Wine coolers are becoming popular additions as more people include wine with every social gathering. Even if you do not enjoy a daily tipple you can still store your bottles in a cooler until required, then you know it will be the perfect temperature to serve.
Not only is wine served for events and parties but as an everyday drink, which is enjoyed throughout the day. Storing the bottles can be a challenge, as you need to ensure that it is chilled correctly and the contents remain in perfect condition. This is why a wine cooler for the home could help.
If you do not store the wine correctly it can spoil quickly, which can cost you money and ruin your party. Therefore, choosing the right wine cooler for the home for your needs is essential, and will guarantee that you have a perfectly chilled bottle for every occasion. Continue reading →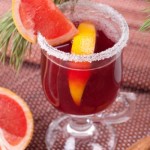 Mulled wine is a hot beverage which is popular during the chillier months. This red wine-based cocktail is really flavorful and you will be able to taste the spices and fruit which go into it. Once you know how to make mulled wine you will often want to prepare it for chilly fall and winter evenings.
Our recipe is made with apple cider or juice, red wine and other flavorings. It is actually tastier the day after you make it and even more so the following day if you have any left by then!
Mulled wine is nice served in clear mugs so you can see the lovely color, and you can decorate the glasses with some orange zest or orange slices.
How to Make Mulled Wine: Perfect Party Drink
If you are having a party anytime during fall or winter, this is such a nice recipe to make. You could even make it in the slow cooker and then have it on the 'keep warm' setting and let people serve themselves. The amounts are adjustable of course and you can make much more or much less depending how many guests you are expecting to have. Discover how to make mulled wine like a pro and enjoy all the wonderful flavors it has to offer. Continue reading →
Other Posts You Might Like