Monthly Archives:
August 2014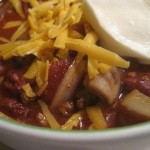 Look at this tempting selection of recipes and consider making chili for dinner tonight. After reading some of these easy chili recipes perhaps you won't be able to resist! Nothing beats yummy chili, after all.
Chili con carne is so simple to make and it is really flavorful. Here we have not only 30 recipes for chili but also plenty of hints and tips to ensure yours comes out really well, and also some videos and other suggestions to ensure your best chili recipes are always a huge success, and something you will eagerly anticipate making again and again.
Chili con carne has a rich history with much speculation regarding where the dish originated. However, it is believed to have originated in Mexico in the 17th century, and has continued to grow in popularity. The straightforward dish of ground beef, beans and spices is popular all over the world, and can be as hot as you can tolerate. There are easy chili recipes for every palate, from mild to spicy and everything in between.
Typical Chili Flavors
The distinct flavoring of cumin, cayenne and chili powder ensure that this dish provides a warming meal for everyone.
Continue reading →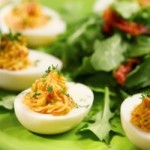 Starter recipes as they are called in the UK, or appetizer recipes as they are known in the US, are little snacks which are served before the main dish. There are easy starter recipe ideas to suit every occasion.
There are hot and cold starter recipes that everyone can prepare, no matter whether you happen to be a newbie in the kitchen or an experienced and seasoned chef.
So what are you planning to make as your New Year's Eve starter recipes? A parma ham and melon starter, prawn cocktail, cheeseballs, canapes or something else? Keep reading if you are still looking for New Year's Eve appetizer inspiration.
Easy Starter Recipe Ideas and Ingredients
You can use meat, poultry, fish, seafood or even vegetarian or vegan ingredients to make easy starter recipes and you do not have to spend a lot of time on them either.
Easily made starters are always welcomed at all kinds of occasions and you can choose from meaty starter recipes, seafood ones, vegetarian dishes or just a mixture of everything.
Continue reading →
Some More Hot Content For You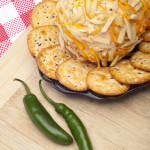 Find out how to make a delicious cheeseball by combining ingredients like cheese, garlic, cream cheese, nuts, bacon and other ingredients. Cheeseball recipes have been around for decades but they never lose their appeal!
So what do you serve with cheeseball recipes? Well they are great for dipping crackers, chips or bread slices and the softer ones are even good with softer ingredients. Take your pick but crackers are my preference.
Do You Serve Cheese Balls Chilled or Not?
Well you can leave your cheese ball at room temperature to soften it or keep it chilled until serving for extra firmness. But don't serve it too cold or you won't be able to scrape bits off with the crackers. Don't serve cheeseball recipes too warm either else they will melt!
They are a wonderful answer if you are looking for dinner party starter recipes or dinner party appetizers. You can make cheeseballs ahead and simply chill them until you are ready to serve the cheeseball along with whatever accompaniments you want.
Continue reading →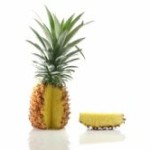 Pineapple is more than just a fruit and more than merely a dessert ingredient. You can make starter recipes (as they are called in the UK) or appetizers (as those of you in the US and Canada will know them) with pineapple because its sweet flavor contrasts beautifully with savory flavors like cheese, bacon, or chicken. There are starter recipes with pineapple for all occasions.
Why not serve a fruit salad or pineapple sorbet – who's to say an appetizer has to be savory Pineapples are an excellent fruit to include in the family's diet, and you will all benefit from having this delicious food daily.
This tropical fruit has a sweet taste with a slightly acidic flavor, making it ideal for both desserts and savory dishes. Combine it with other fruit like grapes, strawberries and apple, and serve with a cheese dip or chocolate dip, or toss with fruit and add a honeyed syrup to make a fruit salad.
Continue reading →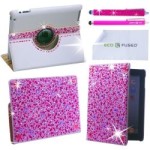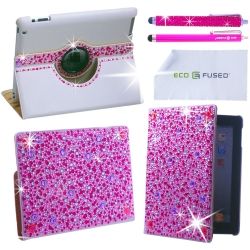 Take a look at these gorgeous covers and make your tablet really sparkle! iPad cases come in lots of styles but choosing ones with bling means your tablet will look incredible and who doesn't love bling iPad cases?
Choose from lots of different sparkly covers to jazz up your tablet and everyone will be jealous of it.
Even if you are not sure what style you like, take a peek at some of the different designs on offer and perhaps you will find something you adore.
Choose from various colors, styles and types of bling for your bling iPad cases, or pick out the perfect sparkly cover or case as a gift for someone in your family or friends circle who loves their tablet and would truly appreciate such a gift.
Sparkle Bling iPad Case, on Amazon Continue reading →

See all the best keyboard cases for iPad Mini and pick out your favorite. There are iPad Mini cases with keyboard for every taste and budget, no matter whether you want a cute pink one, a handy one which doubles as a padded case, something neat for work, or something else.
The iPad Mini is the newest Apple product on the market but there are already plenty of cool accessories for it. If you have one of these tablets already then you will want a cover to keep it safe and a keyboard to make typing speedier.
Touch typing on the screen is time-consuming because it is usually one-fingered unless you have mastered the art of typing quicker on there, but it is never going to be as quick as using a keyboard. That's why I wanted to look at iPad Mini cases with keyboard for myself and compare them, because they are so much quicker to use! Continue reading →
Other Posts You Might Like