What comes to mind when thinking about traditional British appetizers? Tasty treats like sausage rolls, mini Yorkshire puddings, prawn cocktail, and cucumber sandwiches are some examples. There are plenty of delicious British appetizers with ingredients such as eggs, sausage meat, puff pastry, bacon, potato, or even goat cheese to consider.
Quaint old-fashioned British recipes such as prawn cocktail or melon with Parma ham are always well received, while more unusual hors d'oeuvres like Scottish potato scones, blue cheese bites topped with breadcrumbs or even something warm for a sit down meal, like potato soup or golden brown egg rolls can be the perfect way to kick off your holiday party in style.
There are many misconceptions about traditional British food, such as it's bland or not seasoned or simply just dull. However, the truth is there are many popular British appetizers which people love and then make again and again.
British appetizers, also known in the UK as starter recipes, are the perfect introduction to the main meal which is then finished by a choice of mouthwatering British desserts.
Traditional British Appetizers for any Occasion
Depending on the season and occasion you might like to go with finger food such as finger sandwiches, traditional British appetizers for a sit down meal like shrimp cocktail or some kind of British soup, or another example of traditional British food that can be rustled up in 20 minutes or even 10 minutes flat.
There are make-ahead dishes for either the appetizer or main course and if you don't want to be experimental you can always prepare a classic dish which you already know will be popular.
A casual get-together might call for something as basic as sausage rolls or some kind of puff pastry based finger food. There are British appetizers for all occasions and British recipes for every palate.
Now it's certainly true that the UK is home to so many delicious traditional British appetizers as well as main dishes and even tempting sauces like onion gravy with Worcestershire sauce and red pepper. I'm not so keen on bottled brown sauce though!
Whether you fancy reproducing the tasty dishes from English, Ireland, Scotland or Wales, there are lots of different recipes you can play around with, including finger foods for a buffet. This will ensure you can make the most mouthwatering dishes for your friends or family.
From classic English prawn cocktail to Scottish seafood dishes, Irish onion rings with Guinness or Welsh rarebit, there are traditional British appetizers for all occasions. These starter recipes, as they are known in the UK, or appetizers as they are known in the US, offer something for every palate. Catering for a crowd? Grab a large bowl and you can make a batch of whatever you wish in 30 minutes or even 5, depending what you pick.
Best Traditional British Appetizers
British food has had a bad rap recently, but it is not all fish and chips, kidney pie, black pudding or ground beef pies with mash. In fact, a lot of food from England, Scotland, Ireland and Wales is high in flavor and should appeal to any palate. If you are unfamiliar with British food prepare to be dazzled with some of the wonderful typical British produce taking a prominent role, showcased to perfection. Some of these traditional British appetizers you might know while others might surprise you. And if you can make beaten egg, boil water, slice vegetables, and read easy appetizer recipes you will be spoilt for choice!
Wonderful Traditional Fare
Who could resist a traditional British starter recipe, made with nothing but the finest locally-sought ingredients?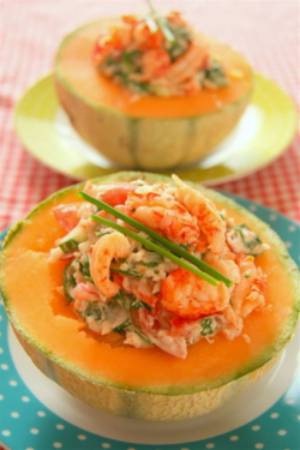 British food is wholesome and hearty and if you are looking for something to pique your appetite, traditional British appetizers are sure to do just that. So have a look at some of our delicious starter ideas and see which one whets your appetite today.
3 Simple Classic Starter Recipes from England
Traditional British appetizers from England tend to be traditional and straightforward to prepare for your dinner party or event. There is a vast array of traditionally grown local fruits and vegetables, which can be used for your starter.
Selecting the Ingredients
Many traditional ingredients, which are used in the starter recipes, are seasonal so you need to consider this before selecting the recipe. You will soon discover that there are plenty of fresh, traditional ingredients, which will make your food taste delicious.
The temperate conditions in the UK, ensure that certain vegetables are grown perfectly, making them ideal for your starter. Spinach, Savoy cabbage, and beetroot are all fantastic and will provide you with both color and flavor.
Celeriac is another traditional British food that has been forgotten over the years but it makes a healthy alternative for your appetizer if you're looking for fresh inspiration.
Choosing Which Traditional British Appetizers to Make
The dish that you choose needs to be easy to prepare, and provide your guests with a delicious taster of what is to come later.
The choice of a traditional British starter should use fresh, locally grown produce, which will complement the main course. You need to ensure that you do not make something which is overpowering.
British Starter Recipes: Salads are Popular
Salads are often chosen for an appetizer because they are light, tasty and can be easily prepared in advance. For a traditional recipe, you might want to choose a spinach, English pea and feta salad.
This salad is incredibly straightforward and can be prepared in less than five minutes. You simply need to toss all of the ingredients together in a large bowl and serve.
Traditional British Appetizers: Seafood is Delicious
Seafood is an excellent choice for traditional British appetizers, and there is some fantastic seafood to choose from.
You will be amazed how much seafood is caught in the waters surrounding the UK so choosing a fish starter recipe will be simple. Perhaps you would like to try prawn and tomato new potatoes, which is ideal as a lighter option.
An English Take on Welsh Rarebit
Welsh rarebit is a traditional British dish that has been served in households for centuries. You can easily transform the dish to make it the ideal starter for your event. Using sharp British cheddar cheese and local fresh thyme, you can create the perfect flavors.
Print
3 Classic Starter Recipes from England
Author:
Prep Time:

1 min

Cook Time:

1 min

Total Time:

2 mins

Yield:

1

1

x
Category:

Starter

Cuisine:

English
For the Spinach, Pea and Feta Salad:
10 1/2 oz

(

300g

) spinach

4

Tbsps olive oil

5 1/4 oz

(

150g

) fresh garden peas

1 ½

lemons, juiced

4 oz

(

100g

) crumbled feta cheese
For the Prawn and Tomato New Potatoes:
3 oz

(

85g

) baby potatoes, cooked and cooled

12 oz

chopped tomatoes

1

–

2

teaspoons tomato concentrate

5

chopped green onions

3 oz

(

85g

) goat's cheese

2 ½ tablespoons

Greek yogurt

6 oz

(

170g

) peeled, cooked prawns
For the Anglicized Rarebit with Guinness and Thyme:
4

slices of bread

1 tablespoon

chopped fresh thyme

8 oz

(

230g

) English Cheddar cheese

3½ tablespoons

local ale (dark beer)

2 tablespoons

English mustard
Instructions
How to Make the Spinach, Pea and Feta Salad:
Toss everything together and enjoy!
How to Make the Prawn and Tomato New Potatoes:
You will need to cut a deep cross in each potato, and place in a shallow baking dish. Next gently cook the onions, tomatoes and tomato puree until it is reduced, but still chunky.
Mix in the prawns and add to the potatoes. Take the yogurt and cheese and mix in a bowl, and spread over the topping, to create a fantastic starter.
You need to bake these potatoes until the cheese has melted, and serve on a bed of lettuce.
How to Make the Anglicized Rarebit with Guinness and Thyme:
You will need to combine the mustard, cheese, thyme, and ale in a saucepan, before gently heating until the cheese has melted.
Once the mixture is combined, you will need to spread it on to the bread and heat under a grill for one minute.
3 Simple Classic Starter Recipes from Ireland
Print
3 Classic Starter Recipes from Ireland
Author:
Category:

Starter

Cuisine:

Irish
For the Smoked Salmon with Irish Soda Bread
Soda bread
Smoked salmon
Butter
Chives
Dill, for garnish
For the Guinness Battered Onion Rings
2

large onions, peeled and sliced to ½" thick

12 oz

(175ml) Guinness

4 oz

(

115g

) all-purpose flour

2

eggs
For the Barley and Rice Stuffed Mushrooms
8 oz

(

230g

) mushrooms

¼ cup

(

50g

) wild rice

½ cup

(

50g

) uncooked barley

1

small red bell pepper

2

garlic cloves

2 cups

(

1 pint

) chicken stock

2 tablespoons

olive oil

½

chopped onion
Instructions
How to Make the Smoked Salmon with Irish Soda Bread
Slice the soda bread and toast lightly. Mix the butter and chives together in a bowl and spread on the soda bread.
Place a slice of smoked salmon on the butter and divide into halves or thirds. Garnish with dill and serve immediately.
How to Make the Guiness Battered Onion Rings
Preheat your deep fat fryer, or large saucepan filled with oil, until it is 375F (190c). Separate the onion slices into rings, and place in a bowl.
Whisk the eggs, flour and Guinness, until the mixture is combined and looks like a batter mix. Drop the onion rings into the batter and thoroughly coat ensuring that there is no onion to be seen.
Put the onions into the oil and cook for 4 minutes until golden brown. Place on paper towels to drain, and serve with a dip.
How to Make the Barley and Rice Stuffed Mushrooms
Rinse the wild rice in cold water, drain and set aside, whilst heating the oil in a saucepan. Add onion, and cook gently for 10 minutes. Add the rice and barley, stir well and cook for 1 minute over a medium heat.
Slowly pour in the chicken stock and bring to the boil, reduce the heat, and simmer for one hour. Prepare the mushrooms by removing the stalks and finely chopping. Heat oil in a pan, and add the chopped mushrooms and pepper stir whilst cooking for 5 minutes.
Add this mixture to the rice and barley and remove from the heat. Once ready to cook, heat the oven to 350F (175C), place the mushrooms on a tray and stuff with the mixture. Bake uncovered for 15 minutes and serve hot.
Notes
Just Remember…
The starter recipes you serve will be an introduction to your main course. Whet your guests' appetites with a fantastic starter dish and they will be excited to find out what the main event is. Starter recipes can be as tricky or as simple as you want. Just browse a few to find the perfect recipe!!!
3 Simple Classic Starter Recipes from Scotland
Leek and Potato Soup
Traditional British appetizers from Scotland ensure that they use the finest, local ingredients, and bring out the essence of all things Scottish. Food in Scotland is very traditional, and the recipes are easy for everyone to follow and prepare.
Picking the Perfect Ingredient Combination
Traditional, locally grown ingredients are the ideal way to ensure that your starter is fresh, economical to make, and delicious for all of your guests. Choosing the best ingredients for your appetizer is essential, and will guarantee that the flavors are incredible every time.
Deciding on Traditional British Appetizers
Catering for any dinner party needs to be fun and stress free, so the recipe which you choose needs to be straightforward to prepare and serve.
The concept of the starter is that it complements the main course, and will not having overpowering flavors. You want your guests to be seduced into wanting more excellent flavors throughout the meal.
Traditional British Appetizer Recipes: Soups are Perfect
Soups are ideal as a tasty starter, Cock-a-Leekie soup is a traditional Scottish soup, which dates back to the 16th century.
Salmon is Always a Favorite
Salmon is often chosen for traditional British appetizers, and Scottish salmon is delicious with a light dill sauce, which will provide a delicate starter for your guests. This is a delicate appetizer which is typically Scottish and sure to impress.
Something a Bit Different
White pudding (a typical Scottish ingredient) is a traditional ingredient which is served throughout Scotland. White pudding is an oatmeal-based pudding. It is like 'black pudding' but without the blood.
It can be added to bruschetta to make an interesting starter for your party. There are very few ingredients making it an ideal cost effective way to begin your dinner.
Print
3 Classic Starter Recipes from Scotland
Author:
Prep Time:

1 min

Cook Time:

1 min

Total Time:

2 mins

Yield:

1

1

x
Category:

Starter

Cuisine:

Scottish
For the Cock a Leekie Soup:
Whole uncooked chicken

14 oz

(

400g

) chopped leek

3 1/2 oz

(

100g

) cooked prunes with stones removed

1 oz

(

30g

) rice

2 pints

chicken stock

1 teaspoon

brown sugar

3

chopped streaky bacon strips
For the Scottish Salmon with Dill Sauce:
12

slices of smoked salmon

1

egg yolk

4 tablespoons

of Dijon mustard

3 tablespoons

white sugar

2 tablespoons

of capers in brine

2 tablespoons

finely chopped dill weed

1 tablespoon

white wine vinegar

¼ pint

(150ml) vegetable oil
Lemon wedges, to serve
For the Scottish White Pudding with Goat's Cheese
4

large slices of bread

8

slices of white pudding

4 tablespoons

vegetable oil

4

slices of goat's cheese
Instructions
How to Make the Cock a Leekie Soup:
You will need to place the chicken into a large pot with the stock and bring to boil for at least an hour. There might be a white residue on the surface which can be removed and discarded. Add the leeks, and gently simmer for two hours.
Take out the chicken and bones and save some of the chicken to place back into the soup. Add the bacon, rice and prunes and simmer for a further 30 minutes, then serve with crusty bread.
How to Make the Scottish Salmon with Dill Sauce:
Making the dill sauce is incredibly straightforward and can be done in advance. Place the mustard, vinegar and sugar in a glass bowl and whisk lightly. Slowly add the egg yolk, and oil constantly whisking.
You need to stop when the sauce resembles mayonnaise, and then stir in the dill. Place the salmon equally between the plates, sprinkle with capers. Serve the salmon with the sauce and lemon wedges on the side.
How to Make the Scottish White Pudding with Goat's Cheese
Heating the oil in a frying pan until it is hot, you need to fry the slices of bread until golden brown on both sides. Once cooked place the bread on a baking tray ready for the cheese and white pudding and preheat the grill.
Fry the slices of white pudding, until crisp, and top each slice of bread with pudding and cheese in layers. Grill until bubbling and the cheese is melted, serve with a basic green salad.
3 Simple Classic Starter Recipes from Wales
Mouthwatering snacks
Welsh people love their food so, as you would expect, there is a huge variety of different choices when it comes to tasty and traditional British appetizers from Wales.
Many of the dishes have been influenced by traditional English cuisine. However, the ingredients and cooking methods are dominated by Welsh flavors, produce and ideas.
Traditional British Appetizers: Choose Fresh, Local Ingredients
Everyone instantly thinks of Welsh lamb when considering proteins from Wales. But there is a huge variety of seafood available around the coast.
The fishing culture remains strong, providing the perfect ingredients for your appetizer, including cockles and winkles which are delicious. Leeks are also predominantly used throughout many different recipes.
Traditional British Appetizers are Often Best
Traditional British appetizers should always be affordable, easy to prepare and delicious for your guests. So, serving a tasty Welsh rarebit is ideal and will provide your guest with the ultimate starter. Combining locally produced goats cheese, and home grown leeks are the perfect traditional British appetizer.
Versatility of Cockles
The water surrounding Wales is home to a vast array of seafood, which is ideal as an appetizer, and the cockles are world famous. Preparation is the key to a tasty cockle, and once you have mastered that you can make a delicious cockle pie. And if you like cockles, I bet you'll like winkles too!
Welsh Cockle Pie
Scrub the shells thoroughly to ensure that all of sand and grit has been removed. Place the cockles into a pan of salted water and bring to boil for two minutes. Once the shells begin to open, leave to cool. Once cooled, you can remove the cockles from the shell, and use them in your traditional British appetizers.
Cheese and Leeks are the Ultimate Welsh Combo
Leeks are very popular, and combined with strong Welsh cheese they would make the perfect combination for a light tart to start your meal.
You need to ensure that the flavors you choose are not overpowering, or overly filling. However, a tart is an ideal starter recipe, which you can achieve with ease.
Favorite Traditional British Appetizers
My favorite British starter recipe is prawn cocktail. I make mine by stirring ketchup with mayo and a drop of Worcestershire sauce for the dressing, then I serve juicy pink tiger prawns on a bed of iceberg lettuce with julienne-cut cucumber slices and small tomato wedges. Top with the dressing. Heavenly! What's your favorite?
Print
3 Classic Starter Recipes from Wales
Author:
Prep Time:

1 min

Cook Time:

1 min

Total Time:

2 mins

Yield:

1

1

x
Category:

Starter

Cuisine:

Welch
For the Welsh Rarebit
Slices of bread

2

leeks, washed and shredded

2 oz

(

60g

) butter

1 teaspoon

mustard powder

1¼ pints

(720ml) milk

1 oz

(

30g

) flour

4 oz

(

115g

) Welsh goats cheese
For the Welsh Cockle Pie
½

lb (230g) prepared cockles

8 oz

(

230g

) shortcrust pastry

8 oz

(

230g

) Welsh cheese

½ pint

(275ml) white sauce
Parsley, chopped
For the Cheese and Leek Tart
7 oz

(

200g

) shortcrust pastry

3

leeks, sliced

4

sliced hard-boiled eggs

8 oz

(

230g

) Welsh cheese
White sauce
Instructions
How to Make the Welsh Rarebit
Toast the bread, and allow to cool on a cooling rack. Melt the butter, in a pan; add the leeks cooking for 3 minutes. Sift the flour and mustard powder into the pan and stir, add the milk and gently whisk, whilst bringing to the boil.
This will make a thick sauce for the toast, add the goat's cheese and wait until melted. Season and spread on the toast in a thick consistency. Place back under the grill and cook until bubbling and golden.
How to Make the Welsh Cockle Pie
Place the cockles into a dish, and pour over the white sauce and parsley, then mix well and cover with a pastry lid. Sprinkle the lid with grated cheese and bake for 25 minutes until the pastry is golden.
How to Make the Cheese and Leek Tart
Preheat the oven to 375F (190c) while preparing your tarts. Line a small tart tin with pastry and chill for 20 minutes.
Place baking beans and parchment into the case and bake blind for 25 minutes. Remove the beans and parchment, and bake for a further 15 minutes.
Grate the Welsh cheese and add to the white sauce, place the leeks into the pastry shell, and arrange the boiled eggs on top.
Pour the sauce over the leeks and egg, and top with more grated cheese, place under a hot grill until the cheese has melted.
Traditional British Appetizers with Halloumi Cheese
Halloumi is Great to Have in Your Next Appetizer
Corn on the cob – yum yum
Traditional British appetizers with Halloumi cheese are growing in popularity as more people are discovering the distinctive, pleasurable taste of this Cypriot cheese. The high melting point is ideal for recipes, and there are many for you to try at your next dinner party.
If you want to make an impression on family and friends, serve chargrilled corn and Halloumi with garlic and lemon butter. It is ideal for everyone including vegetarians and makes a pleasant change from typical appetizers.
Print
Corn and Halloumi Appetizer
Author:
Prep Time:

1 min

Cook Time:

1 min

Total Time:

2 mins

Yield:

1

1

x
Category:

Starter

Cuisine:

British
100g

(

4 oz

) Halloumi cheese, sliced thickly

½

corn on the cob

55g

(

2 oz

) butter
Juice of

½

lemon

1

crushed garlic clove
Salt and black pepper, to taste
Instructions
Heat a griddle pan and add the corn
Grill the corn, turning often to avoid burning
Slice the cheese and grill on both sides for 2-3 minutes
Place on a serving plate
Melt the butter and fry the garlic
Season with lemon juice, salt and pepper
Place the corn on a plate with the Halloumi and drizzle with lemon butter
Serve immediately
Traditional British Appetizers and British Food FAQ
What do they call appetizers in England?
We call them starters although appetisers (with an S!) is becoming more common.
What are the 7 types of appetizers?
Canapés, cocktails, hors d'oeuvres, crudités, chestnut soup, salad, and chips 'n dips.
What are common examples of appetizers in the UK?
See above!
What are known as traditional foods in England?
As well as the above British appetizers, some of the best-loved foods from across The Pond include fish and chips, Sunday roast, a full English breakfast, bangers and mash, steak and kidney pie, cottage pie and shepherds' pie, and toad in the hole.
What is the English national dish?
Not fish and chips. Not even a brekkie fry-up or Sunday roast dinner. It might surprise you to know the current favorite is chicken tikka masala. That's right, the Brits love their curries!