Discover how to make an English breakfast to start the day off in style! I guarantee you're stay full until lunchtime (at least). A typical English breakfast, often known as a full breakfast in England, is a cooked breakfast meal.
Hot British breakfast usually includes back bacon (known as Canadian bacon in the US), fried, scrambled or poached eggs, sausages, and sometimes tomatoes, mushrooms, hash browns (yes they're American not English, but popular these days!), black pudding, baked beans, toast or fried bread, and tea or coffee. Want to know how to make an English breakfast yourself? Read on for some tips.
Bubble and squeak (mashed potatoes and cooked vegetables mashed together and fried) sometimes feature, while in the North you might get fried or broiled oatcakes instead of fried bread or toast. An English McMuffin version (English muffin with egg and sausage or bacon) isn't really made for breakfast in the UK. Well not unless you're at the restaurant with golden arches of course!
How to Make an English Breakfast as an All Day Breakfast
Some pubs and cafes in England offer an 'all day breakfast' so you can enjoy this tasty meal whenever you like, whether you wake up late but not late enough for lunch, or you just crave a delicious English breakfast later on in the day. Another name for this type of breakfast in the UK is 'fry up' because most items on the plate are fried. Learn how to make an English breakfast and you can make this today.
This of course is a very popular English dish, along with fish 'n chips, an English Christmas dinner and other recipes. Head to Scotland and you can expect a 'full Scottish' and the same is true of Wales (a 'full Welsh') or Ireland, where you can order a 'full Irish' or 'Ulster fry'.
This dish has been popular since Victorian times. In hotels you can usually choose between an English breakfast or a Continental breakfast (which is bread, croissants, pastries, cold meat and cheese cuts, fruit juice, and tea or coffee). An English breakfast is typically served with ketchup or brown sauce.
A breakfast roll is a full breakfast (or most of the ingredients) served in French baguette bread. The appeal is that it can be eaten on the move, perhaps in the car on your way to work. This is similar to the breakfast burrito in the US. Knowing how to make an English breakfast is worthwhile if you want something different to start the day with.
How to Make an English Breakfast: Regional Variations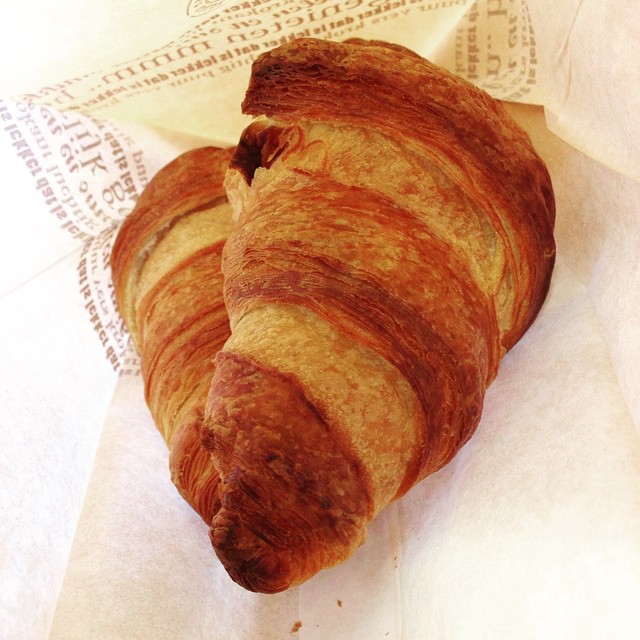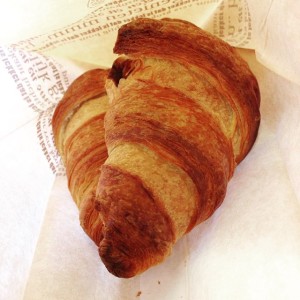 In Cornwall, in the south of England, you can expect hog's pudding and Cornish potatoes cakes, which are made with mashed potatoes, butter and flour, and then fried, or perhaps some fried potatoes, as well as the bacon, sausage, mushrooms, egg, toast, and tomatoes. Cornish breakfasts used to include herring, pilchards or 'gurty pudding' which is similar to haggis, a Scottish dish.
Across the water in Ireland, where it is called an Irish breakfast or fry-up, you can expect bacon, pork sausages, black and white pudding, fried eggs, fried tomato and toast, along with perhaps some sautéed field mushrooms, baked beans, brown soda bread, hash browns and/or liver.
You might get fried potatoes or toast instead of the soda bread. In Belfast, Northern Ireland, you have the 'Ulster Fry' which is like an Irish breakfast, and doesn't include white pudding, but does have everything you get in a 'full Irish' along with potato bread and soda bread. This meal is usually available all day.
In Scotland, the British full breakfast is made with back bacon, eggs, sausage (usually a square kind known as Lorne sausage), baked beans, toast, and tea or coffee. Tattie scones and Scottish black pudding might also feature. Broiled or fried tomatoes, mushrooms and sometimes oatcakes, haggis, white pudding and/or fruit pudding will be served too.
It is more common these days to broil (UK: grill) the meats, tomatoes and puddings rather than frying them, although the tattie scones and eggs are normally fried. Porridge (oatmeal) is often served in Scotland instead of the full Scottish breakfast.
In Wales, you will find breakfast varies from place to place, although the typical one includes laverbread (a fried seaweed puree with oatmeal) and Welsh cockles, along with sausages, thick bacon, eggs and mushrooms.
Fried Breakfast in the US and Canada
In the US and Canada, this style of breakfast is popular too, although the typical spread will be eggs, meat (bacon, ham, sausage or corned beef hash), fried potatoes, hash browns, home fries or grits, and maybe pork roll or steak.
Fruit juice and coffee often go with it, and you might also get waffles, pancakes, oatmeal, biscuits, English muffins, bagels, or cinnamon rolls. The English breakfast bean choice is typically baked beans but these are optional on US hot breakfast plates as well as UK ones.
Discover how to make an English breakfast in the following recipe and make one tomorrow.
Print
How to Make an English Breakfast
Eggs, bacon, sausage, tomatoes, baked beans and toast, along with other delicious ingredients – what could be better first thing in the morning? Don't forget a pot of tea or coffee, and some orange juice too.
Author:
Prep Time:

15 mins

Cook Time:

15 mins

Total Time:

30 mins

Yield:

2

1

x
Category:

Breakfast

Cuisine:

English
4

pork sausage links

4

mushrooms

2

tomatoes, scored on top

4

smoked dry-cured back bacon strips

4 oz

(

100g

) sliced black pudding

15 oz

(

420g

) baked beans

2

hash browns (optional)

2 tablespoons

butter

4

beaten eggs
Salt and black pepper, to taste

2

thick slices of bread
Instructions
Preheat the broiler to high and set the oven at its lowest heat.
Put 2 plates in there to keep warm.
Arrange the mushrooms, tomatoes (scored side up) and sausages in the broiler pan and broil 2 inches from the heat for 5 minutes.
You can add the hash browns now too, if using.
Flip the sausages and hash browns, and cook for a further 5 minutes.
Now add the bacon and black pudding.
Broil for 5 minutes, turning halfway through, or until crispy and cooked.
Warm the beans in a pan for a couple of minutes or until almost simmering, stirring occasionally.
Melt half the butter in a pan and add the eggs.
Grind in some salt and black pepper and stir until just scrambled.
Take the pan off the heat.
Toast the bread.
Arrange the mushrooms, sausages, tomatoes, bacon, beans and black pudding on the warmed plates.
Butter the toast with the remaining butter and cut it into triangles to serve on the side.
Serve with ketchup or brown sauce, and also a pot of tea or some coffee.
Notes
If you prefer fried eggs to scrambled, heat 1/4 inch of oil in a pan and crack the eggs in there, then cook them until done the way you want them.