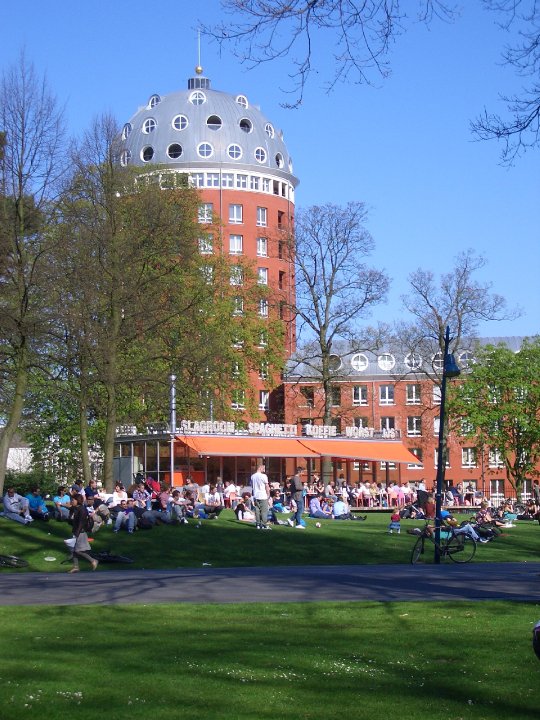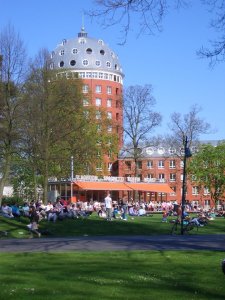 Breda (pronounced bray-DAH) is a city and municipality in the south of the Netherlands. The name comes from 'brede Aa' which means 'wide Aa', referring to where the rivers Mark and Aa meet. In 2014, Breda, Netherlands had 180,420 residents.
Breda is known for its food and drink industry, and companies like Van Melle (Mentos), Kwatta (chocolate), Hero (soft drinks), and De Faam (licorice) are based there and known throughout Western Europe.
Breda beer is exported all over the world, and there is also a sugar factory there to supply the sweet stuff to the food and beverage factories. The biggest brewery in the Netherlands, Oranjeboom, was based there before it closed down in 2004 and production was moved to Leuven and Bremen. If you're into beer, visit Breda, Netherlands and enjoy trying the local varieties.
These days the main economic activities in Breda, Netherlands are trade and business. The city is connected to other main European cities by a high-speed train line.


I married a Dutchman and have been living here for a few years, so I am going to share my knowledge and tips with you! Whether you are in Breda for a day, a week, a month, or longer, there is plenty to keep you occupied. Whether you prefer shopping, eating out, walking, visiting castles or places of interest, historical landmarks, or simply wandering around enjoying the sights, Breda offers something for every tourist. I'd say about 95% of the locals speak at least some English, and many speak very good English. Most are also friendly if you need help finding your way around or if you happen to get lost.
Shopping in Breda, Netherlands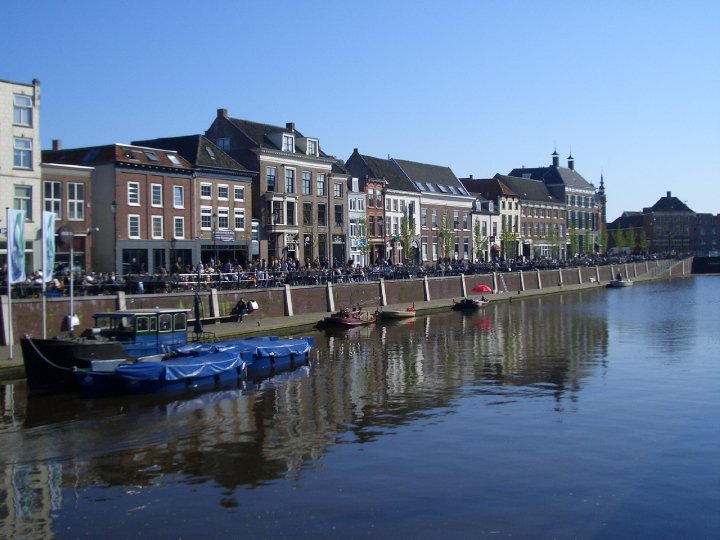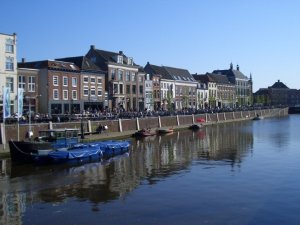 The shopping malls De Barones and t'Sas are found there, and the main shopping streets are Wilheminastraat, Ginnekenstraat and Ginnekenweg. There is a market in the Grote Markt (market square) from 9 until 1 on Tuesdays and Fridays.
There is also an antiques and book market from 9 to 5 every Wednesday in the same place. Most shops in the center of the city are open from 9 or 10 until 5 or 6 Tuesday thru Saturday, 10 or 11 until 4 on a Sunday, and 12 or 1 until 6 on a Monday.
What should you buy in Breda, Netherlands? You can find fashion, jewelry, household goods, food and drink, and pretty much everything else you would find in a city mall or shopping street. Prices tend to vary although the tax in the Netherlands is currently at 21% so you might find higher prices than you're used to. The shops are still nice to look around though.
Breda, Netherlands: City Highlights
Head to the city center to look at the Grote Markt, harbor and 'singels' (moats). Park Valkenberg is a nice large park which is halfway between the Grote Markt and the train station.
The Grote Kerk (big church) is worth visiting and you can climb the tower on a Saturday at 1PM (be warned there are 240 steps!) The Begijnhof (old nunnery), Breda Castle, St Anthony's Cathedral, Spanjaardsgat (16th century water gate), and City Hall are also worth a look.
Museums and Events in Breda, Netherlands
There are various museums in the city including MOTI (Museum of the Image), Museum Oorlog & Vrede (War and Peace Museum), Breda's Museum, Bier Reclame Museum (Beer Advertising Museum), NAC Museum, Stichting Princenhaags Museum, Heemkundig Museum Paulus van Daesdonck, the Begijnhof Breda Museum, and the Generaal Maczek Museum.
Various events take place throughout the year, including the Singellop Breda (a marathon), Carnaval, Breda Dancetour, Breda Barst, Redhead Day, Breda Jazz Festival, and Breda Photo.
It is best to check the individual websites to discover when the events are on or when specific museums are open, but I will be adding information bit by bit, when I have the time, so you can easily find somewhere to stay, the best places to eat, plus all the activities you could want to do.