Comfort food tends to be hot, thick and tasty, and it can apply to both sweet and savory dishes. What is your favorite comfort food? Do you love winter comfort food recipes as much as I do?
Are you into burgers and fries, homemade mac and cheese, onion rings with a creamy dip, a bowl of chili, or how about apple cobbler with vanilla ice cream?
Homemade bread is wonderful, as is pizza. Winter comfort food recipes might not be the healthiest of food but balance it out by eating healthy meals at other times, and it can be part of a balanced diet.
Although American food is what many of us think of when considering comfort food recipes, other cuisines are equally good at cheering the body and soul on a chilly day or evening.
Pizza and calzone are Italian favorites, along with mac and cheese, while a hearty crockpot beef stew with European seasonings might also be just what you need, or how does a Swiss cheese fondue recipe sound?
Is your mouth watering yet? Perhaps you know you want winter comfort food recipes but you aren't sure what kind, in which case read on for some tempting comfort food ideas and see what takes your fancy.
How to Enjoy Tasty Winter Comfort Food Recipes
Winter comfort food recipes are best enjoyed in front of the TV, with your favorite show or movie playing, perhaps with a fire burning too or you could snuggle under the blankets.
Pull the curtains closed so you can ignore the rain, snow or blizzard outside and get comfortable with your very favorite food. What's it going to be – bacon and eggs, pork stew with mashed potatoes, or how about sweet potatoes like Oprah loves, or fried peanut butter and banana sandwiches, Elvis Presley's favorite? Loaded nachos are also amazing, and worth making if you want something crunchy.
There was a study done a while back to compare the comfort foods men and women choose. Men tend to go for meat dishes like burgers, casseroles and steak, while women tend to want cookies, candy and chips. Are these your preferred winter comfort food recipes too?
You can make comfort food as indulgent or as healthy as you want, swapping full-fat ingredients for low-fat ones, swapping ground beef for ground turkey, or using less cheese or fat, but to be honest most comfort food dishes should be made the old-fashioned way! You can always eat healthily the day after to make up for it!
Print
Magnificent Mac and Cheese
This classic recipe combines pasta with a delicious cheese sauce. We are using parmesan as well as cheddar, plus nutmeg and cayenne for a superior flavor in every mouthful.
Author:
Prep Time:

15 mins

Cook Time:

45 mins

Total Time:

1 hour

Yield:

4

1

x
Category:

Entree
1½ cups

(

320g

) cottage cheese

1 teaspoon

dried mustard or

1 tablespoon

prepared mustard

¼ teaspoon

ground nutmeg

1½ cups

(

355g

) skim milk or buttermilk

¼ cup

grated yellow onion

1 cup

(

115g

) grated cheddar

1/8 teaspoon

ground cayenne pepper

½

lb (225g) uncooked elbow macaroni

¼ cup

(

25g

) breadcrumbs

2 tablespoons

finely grated parmesan cheese

½ teaspoon

salt

¼ teaspoon

ground black pepper
Instructions
Preheat the oven to 375 degrees F (190 degrees C).
Grease a 9 or 10 inch (23 to 25cm) square baking dish with cooking spray.
Put the cottage cheese, mustard, skim milk or buttermilk, nutmeg, cayenne, salt and black pepper in a blender.
Puree until smooth then pour into a bowl.
Stir in the onions, uncooked macaroni and cheddar cheese.
Transfer the mixture into the baking dish.
Toss the parmesan with the breadcrumbs and sprinkle over the top.
Bake for 45 minute or until the center is firm and the topping is golden brown.
Photo from Flickr
Print
French Cassoulet Southern Fusion Style
Chicken thighs and ribs pair in this Southern take on French cassoulet. Quicker to prepare than its French cousin, this cassoulet recipe is amazing served with crusty bread and a green salad.
Author:
Prep Time:

20 mins

Cook Time:

3 hours

Total Time:

3 hours 20 mins

Yield:

6

1

x
Category:

Entree

Cuisine:

French/Southern Food Fusion
6

skin-on, bone-in chicken thighs

¼ cup

(60ml) olive oil

1

lb (225g) boneless country-style pork ribs, in 1½ inch (

3

cm) pieces

1

chopped yellow onion

2 tablespoons

melted butter

1½ cups

(

90g

) panko breadcrumbs

12 oz

(

340g

) chopped thick bacon

2

chopped carrots

31½ oz

(

900g

) canned great Northern beans, drained and rinsed

¾ cup

(180ml) chicken broth

2 tablespoons

chopped parsley

2 teaspoons

each thyme, rosemary and oregano

2

chopped celery ribs

28 oz

(

800g

) can chopped tomatoes, drained

3

minced garlic cloves

1

lb (225g) sliced smoked sausage
Salt and black pepper, to taste
Instructions
Sprinkle salt and black pepper over the chicken.
Cool half of it in a tablespoon of olive oil in a skillet for 5 minutes per side.
Repeat with the other half of the chicken and another tablespoon of oil.
Wipe out the skillet with paper towels.
Sprinkle salt and black pepper over the pork ribs.
Sauté them in 2 tablespoons of oil for 3 minutes per side.
Take the pork out of the skillet and wipe it out again with paper towels.
Preheat the oven to 300 degrees F (150 degrees C).
Sauté the bacon in the skillet for 8 minutes or until crisp, stirring occasionally.
Take it out of the skillet and discard all except 2 tablespoons of the drippings.
Put the carrots, celery and onion in the skillet and cook for 8 minutes, stirring occasionally.
Stir in the tomatoes and cook for 1 minute, then add the garlic and cook for 1 minute more.
Stir in the sausage, bacon and pork, then bring the mixture to a simmer.
Stir in the beans, broth, parsley, oregano, rosemary and thyme.
Add salt and black pepper to taste.
Arrange the chicken in a baking dish in one layer, skin side up.
Spoon the bean mixture over the top.
Stir the breadcrumbs with the melted butter, then sprinkle this over the cassoulet.
Bake for 2½ to 3 hours or until bubbly and golden brown.
Let the cassoulet stand for 10 to 15 minutes, then serve.
If you would prefer to make a traditional French recipe, then try this authentic cassoulet recipe instead. This probably isn't one of the first winter comfort food recipes to come to mind but it's so good!
Photo from Flickr
Print
Full-Flavored Meatloaf
Creole and Greek seasonings, along with tomato, parsley and Italian breadcrumbs, are used to pack plenty of amazing flavor into this meatloaf. It is very simple to make. Expect wonderful juicy results!
Author:
Prep Time:

20 mins

Cook Time:

1 hour 5 mins

Total Time:

1 hour 25 mins

Yield:

6

1

x
Category:

Entree
2

lbs (900g) lean ground beef

½ cup

(

50g

) Italian-seasoned breadcrumbs

3 tablespoons

tomato paste

2

lightly beaten large eggs

8 oz

(235ml) tomato sauce

1 tablespoon

butter

3

finely chopped celery ribs

½

finely chopped yellow onion

1/3 cup

(80ml) plus 1 tablespoon ketchup

1 teaspoon

garlic powder

1 teaspoon

Greek seasoning

2 tablespoons

Worcestershire sauce

2 teaspoons

Creole seasoning
Chopped fresh parsley, for garnish
Instructions
Preheat the oven to 350 degrees F (175 degrees C).
Melt the butter in a nonstick skillet over a medium heat.
Add the onion and celery, and cook for 7 minutes or just until tender.
Stir the celery mixture with the beef.
Stir in the breadcrumbs, 1/3 cup ketchup, Greek and Creole seasonings, garlic, eggs, and half the Worcestershire sauce.
Shape this mixture into a loaf shape and put it on a lightly greased broiler rack.
Put the rack in a foil-lined broiler pan.
Bake for 45 minutes.
Stir the rest of the Worcestershire sauce with the tomato paste, tomato sauce and 1 tablespoon ketchup.
Pour this tomato mixture over the meatloaf and bake for 12 minutes or until no longer pink in the middle.
Let the meatloaf stand for 10 minutes then serve.
Photo from Flickr
Sensational Shrimp Chowder Recipe
The following recipe boasts shrimp, potato soup and more, and it is rich, smooth and very tasty. If you want, you can swap the shrimp for the same weight of peeled crawfish tails, or even use half of each. Another option is 3 cups (375g) chopped cooked chicken. This chowder can be made in about 20 minutes so if you're hungry and you want something pretty much immediately, you can have this on the table quicker than if you were phone for takeout! One of the tastiest winter comfort food recipes for sure.
Print
Easy Shrimp Chowder
This creamy chowder promises to warm you up on even the chilliest winter evening. The recipe includes Monterey Jack cheese, potato soup, fresh shrimp, and butter, for an incredible taste.
Author:
Prep Time:

10 mins

Cook Time:

15 mins

Total Time:

25 mins

Yield:

8

1

x
Category:

Soup
1½

lbs (680g) peeled, medium fresh shrimp

2 tablespoons

butter

¼ teaspoon

ground red pepper

1

chopped yellow onion

1 cup

(

100g

) shredded Monterey Jack cheese

21½ oz

(

610g

) canned cream of potato soup, not diluted

3½ cups

(830ml) milk
Chopped fresh parsley, for garnish
Oyster crackers, to serve
Instructions
Melt the butter in a pot over a moderate heat.
Add the onion and cook for 8 minutes or until tender.
Stir in the potato soup, milk and red pepper.
Bring the mixture to a boil.
Add the shrimp then turn the heat down.
Simmer for 5 minutes or until the shrimp are pink, stirring often.
Stir in the cheese until it melts, then serve immediately garnished with parsley.
Oyster crackers are great with this if you have some.
Is this one of your favorite winter comfort food recipes?
Photo from Flickr
How to Make a 5-Ingredient Lasagna
Perhaps you are in the mood for lasagna but not in the mood for anything too fiddly or complicated. This recipe is perfect for such an occasion and you only need beef, tomato sauce, noodles and 2 kinds of cheese to put it together. This is a simple way to make one of the best winter comfort food recipes.
This is perhaps the easiest lasagna recipe ever created! Of course you can add any extras you like, such as mushrooms, zucchini, bell pepper, olives, or anything else. You could even toss together a green salad to serve with it. Cook a pound (450g) of lean ground beef in a skillet over a medium heat, stirring it until there is no pink left. Drain it then return it to the pan and stir in 4 cups (950ml) of tomato and basil flavored pasta sauce.
Spread a third of this meat sauce over the bottom of a greased 11 x 7 inch baking dish then layer with 3 lasagna noodles. Sprinkle over 7½ oz (212g) of ricotta and 1¼ cups (140g) of mozzarella. Add another third of the meat sauce on top, then 3 more noodles, then the same amounts again of ricotta and mozzarella. Add the last third of the meat sauce on top and pour ¼ cup (60ml) of boiling water around the inside edge of the dish.
Cover the dish tightly with a couple layers of aluminum foil, then bake for 45 minutes at 375 degrees F (190 degrees C) for 45 minutes. Uncover and bake for another 10 minutes. Let the lasagna stand for 10 minutes then serve.
Perfect Peach Pie Recipe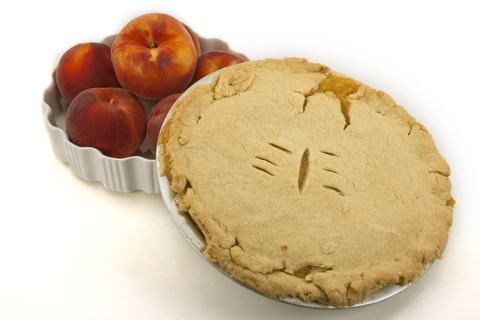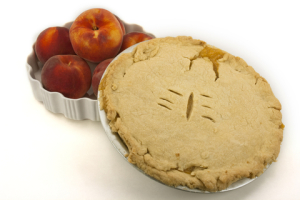 There are also winter comfort food recipes for those with a sweet tooth. If you fancy some sweet comfort food, then consider peach pie. This recipe is sweet and gorgeous, and it is also really easy to prepare.
The first thing to do is preheat the oven to 425 degrees F (220 degrees C). Stir ½ cup (65g) of all-purpose flour with a cup (128g) of white sugar and ¼ teaspoon of ground cinnamon.
Wash, peel and slice 6 fresh peaches. Combine the peaches with the flour mixture. Now you need enough pastry for a double-crust 9 inch (23cm) pie.
Put half the pastry in a pie dish then add the peach filling. Dot 2 tablespoons of butter on top. Add the top crust, cut a few slits in there and seal the edges.
Sprinkle 2 tablespoons of sugar over the pie and cover the edges with foil to prevent browning. Bake the pie for about 40 minutes or until juice starts to bubble up through the crust. Serve the pie hot, warm or cold. You can even freeze some if you want.
Tempting Tuna Melts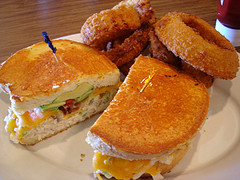 There are various tuna melt recipes to choose from but if you want comfort food and you want it now try this way of making it and you will love how the tuna combines with the bread and cheese.
Photo from Flickr
To make a quick and easy tuna melt you need to preheat the oven to 375 degrees F (190 degrees F), then put 2 slices of bread in there to toast which it warms up.
Drain a 6 oz (170g) can of tuna, then flake it and mix with a couple tablespoons of mayonnaise, a teaspoon each of Dijon mustard and balsamic vinegar, a pinch of salt, and 2 teaspoons of finely chopped dill pickles or green onion. Take the bread out of the oven and pile the tuna mixture on one slice. Sprinkle ¼ cup (25g) of shredded cheddar cheese on the other slice of bread. Bake for 7 minutes in the oven or until the tuna mixture is hot and the cheese has melted. Press the cheese topped bread on to the tuna topped bread, halve and serve right away. So which of these winter comfort food recipes appeals most to you?