These recipes with nachos are my all-time favorites. I love the versatility of this wonderful snack. Nachos can be anything: a snack, an appetizer, the main event, something to tempt a sick kid to eat.
There really is no wrong time to make recipes with nachos. Make oven baked nachos for watching the game, for the kids when they come home from school, for an elegant dinner topped with filet mignon and lobster… yes really! You can top the humble tortilla chip with literally anything you can imagine!
Go on, make one of these recipes with nachos for dinner this evening and stamp your own unique touch on them. This meal will be far healthier and filling than fast food by far (looking at you, Taco Bell!) Oh and you're looking for other nachos recipes, then consider trying these loaded nachos or else how about something else which is delicious and based on tortilla chips?
Print
4 Recipes with Nachos – Easy Oven Baked Nachos
This is an inspiring weeknight dinner of nachos with Doritos, because you can make it in next to no time and all the family will love the fantastic crunch and authentic nacho flavors it offers. Nachos oven baked always hit the spot and they're a great sharing type food.
This simple black bean nacho bake recipe is an all-time favorite on Mexican food night. Even kids should enjoy this and won't mind the black beans at all.
Some kids just refuse to eat any kind of beans, but with this black bean nacho recipe, kids will eat everything you put in front of them because the combination of ingredients works perfectly. A kid-pleasing recipe is always difficult to find but this one might solve all your problems.
Each child is different and some dislike one kind of beans so they assume they will dislike them all. However, in this dish, kids eat every bite. There are nachos with Doritos and a bit of cheese, and then you have the completely loaded variation!
Kid Friendly Nachos
The kiddos are going to love the cheesy pasta and the delicious flavors. It offers a healthy serving of fiber and there is calcium in there too. This is a great black bean nacho bake which is fuss-free and fun to make.
It is totally meat-free but full of fiber and you won't even miss the meat. Serve this very easy black bean nacho bake with a tossed green salad on the side. It's a healthy meal for the whole family.
From start to finish this nachos oven recipe can be ready in about 30 minutes, making it a quick and easy option for those busy weeknights too.
By the time you have finished helping the children with homework this delicious black bean nacho bake will be ready to serve and the amazing aroma will be floating all around your house, tempting everyone out of the other rooms and into the kitchen or dining room to see what that incredible smell is. Yup, that something not many dishes (well, except recipes with nachos) can do every…single…time!
You won't even have to shout out that dinner is ready because one sniff of this and everyone will be ready to eat.
In reality, it takes less time to make this delicious, tasty, and healthy meal than it would take to drive to the nearest fast food outlet. And believe me, this is one of the best recipes with nachos you can make. It's a nachos with cheese recipe you will always think up an excuse to cook!
So, go ahead and make this wonderful cheesy black bean nacho bake, and watch everyone's face light up when they see what wonderful food you have made.
Get yourself some cheese soup, black beans, milk, macaroni, tortilla chips, and cheese, and you have everything you need to make this amazing dish. Anyone will find this a breeze to prepare.
Author:
Prep Time:

20 minutes

Cook Time:

30 minutes

Total Time:

50 minutes

Yield:

6

1

x
15 oz

(

425g

) black beans

7 oz

(

200g

) cooked elbow macaroni or shell pasta

⅓ cup

(80ml) milk

11 oz

(

310g

) condensed nacho cheese soup
Big handful shredded cheddar cheese
Big handful crushed tortilla chips
Instructions
Stir the beans with the macaroni (or pasta) in a bowl.
Stir the milk and soup together.
Add this to the macaroni mixture.
Tip the contents of the bowl into a greased 8-inch square baking dish.
Bake covered at the nachos oven temp (350 degrees F or 180 degrees C) for 25 minutes.
Uncover and sprinkle with tortilla chips and cheddar.
Bake for another few minutes or until the cheddar cheese has melted.
Notes
This is one of the all-time greats when looking at recipes with nachos. It's a great recipe for the whole family to enjoy and boasts not only tortilla chips and cheese but also black beans, making it a complete meal in one which everyone will love.
This is a Tex-Mex dish which also features macaroni for a touch of Italy. The result is an economical dish which is flavorful and appeals to all the senses. Throw it together with no fuss and you can have this on the table for everyone to enjoy in about half an hour.
It is a winter warmer of a dish, so consider it during the fall or winter when you want to serve up something warming and hearty.
Keywords: nachos black beans, nachos oven beans, easy nachos with beans
Print
Cheesy Beef Nacho Casserole Recipe
Are you looking for a basic Mexican casserole recipe to make for the family tonight? Try the following tasty beef nacho casserole because it will rock everyone's world. Check out this delicious recipe for the ingredients list and step-by-step instructions on how to make it.
Everyone loves nachos, that famous spicy and mouthwatering gMexican snack food. Now you can have your nachos as a main meal entrée and get to pick out the ingredients you want to use in there.
This is so simple to prepare and definitely something everyone is going to love. Delicious and mildly spiced ground beef, salsa, tortilla chips, and Colby cheese combine to make the perfect beef nacho casserole. This dish is quick to prepare and really filling as well.
Serve your nachos with refried beans, avocado slices or guacamole, and then you can pass the salsa and sour cream for those who want it. You can expect your family to go to great lengths to scrape every deliciously gooey morsel, from the casserole dish. They won't be able to get enough.
When making nachos with Doritos you get the choice of what goes in there – one of the most appealing things about coming up with your own versions of recipes with nachos. The main ingredients are the tortilla chips and then cheese and salsa are typical Tex-Mex ingredients.
Because this is served as an entrée rather than a snack or appetizer, you can include beef and corn making it a complete meal. Add some refried beans, avocado, chopped raw vegetables like onion or tomato, jalapeños for some spice, and anything else you want, before serving, or else serve these extras on the side and let people help themselves to any extras they want. You can really make this nachos recipe unique and your very own.
Nachos oven recipes cooked at the right nachos oven temp are eaten with the fingers so just serve the dish in the center of the table and let everyone dig right in. No doubt they will want second helpings of this tasty main entrée.
The ingredients are simple to find and it is relatively inexpensive to prepare this marvelous beef nacho casserole but you will be able to make a dish the whole family loves. Nobody is going to leave the table hungry. So make tonight a Mexican dinner night and whip up this beef nacho casserole. You can bet your family will be glad you did.
Beef, cheese, salsa, sour cream, corn, tortilla chips, and more combine to make this hearty nachos recipe which is filling enough to be served as an entrée.
Author:
Prep Time:

15 minutes

Cook Time:

30 minutes

Total Time:

45 minutes

Yield:

4

1

x
2 cups

(

240g

) shredded Colby cheese

1½ cups

(375ml) chunky tomato salsa

¾ cup

(180ml) sour cream

1 teaspoon

chili powder

1

pound (450g) ground beef

10 ounces

(

285g

) corn kernels

2

big handfuls crushed tortilla chips
Optional Toppings, to Serve:
½ cup

(

130g

) warmed refried beans

½

finely chopped red onion
Slices of jalapeño chili
Fresh chopped cilantro (fresh coriander)

1

sliced avocado
Instructions
Preheat the oven to 350 degrees F.
Sauté the ground beef in a skillet over a medium-high heat, stirring to crumble, until evenly browned.
Drain off the grease.
Remove from the heat and stir the corn, salsa, cream, and chili powder.
In a 2-quart (2-liter) casserole dish, layer the ground beef mixture with the tortilla chips and then the cheese twice, finishing with a cheese layer.
Bake uncovered for 20 minutes, or until the cheese is melted and dish is thoroughly heated.
Now you can throw in some refried beans, olives, jalapeños, chopped onion, guacamole, or any other toppings you're in the mood for.
Serve the nacho dish while it is still warm.
Notes
Sometimes nothing beats a bowl of nachos with Doritos and many fans of south of the border cooking would say this is their favorite comfort food.
If you are looking for an entrée instead of an appetizer, this is the recipe for you. Beef, cheese, corn and other delicious Mexican ingredients are combined to make this hearty and colorful dish, and it is something the whole family will enjoy.
Cook it at the right nachos oven temp and the results will  be spectacular. Serve this in the middle of the table and let everyone help themselves. Once they try this they are sure to request it again, and soon!
Keywords: nachos beans, nachos black beans, nachos oven beans, beans with nachos in oven
Print
Simple Cheesy Nacho Bake
Are you looking for a quick and easy dinner recipe to whip up in a flash on a busy weeknight, leaving you time to do the million other things that you see on your to-do list? If so, try this amazing nacho bake recipe and discover how to make this delicious dinner.
What are you going to make the kids for a snack for the upcoming sleep over – the usual pizza, popcorn and chips with dip? Well, what about this awesome cheesy nacho bake for a tasty change?
The kids will love this and so will the rest of the family. Try the nachos with refried beans and sliced avocado on the side. Can you say yum!
The crowd-pleasing blend of beef, melted cheese, green onion, taco seasoning mix, and sour cream over baked tortilla chips, sprinkled generously with chopped tomatoes and dollops of creamy sour cream, will definitely reward you with oceans of praise and appreciation from your teens.
This would be great also to take to a potluck dinner, offer to the older neighbors on your street that don't get out much, or contribute to your next office luncheon. Oh and it also makes the perfect snack to go with movie night.
Other toppings that would go great with this are lettuce (iceberg maybe), pico de gallo, guacamole, crisp chopped onion and either green or black olives. Follow the easy directions below to prepare this baked nacho dish before adding some or all of the suggested toppings.
The cheesy finish, the crunch, the Mexican ingredients – everything combines harmoniously to make this an extra-special dish whether you are going to enjoy it as a snack, appetizer or even as the main event. There is something magical about this nacho bake and you will want to make it often.
So how simple is this nacho bake to make? If you've made other recipes with nachos, it'll be a breeze for you. Well, after browning the meat and stirring in some other ingredients, you just need to layer that in a dish with cheese and tortilla chips.
Bake this nachos oven recipe until the cheese is melted and golden brown at the right nacho oven temp and then you can serve it, with extra green onions and sour cream as a garnish if you want. Else consider cilantro and salsa as your garnish instead if you prefer, or even sliced avocado, depending whether you are serving it to kids, a mixed group, or simply wanting to add maximum color for a gorgeous presentation.
Comfort food is always good, especially when cheese features, and this easy nacho make combines delicious ingredients to make something crunchy, cheesy, meaty and totally amazing.
Author:
Prep Time:

15 minutes

Cook Time:

40 minutes

Total Time:

55 minutes

Yield:

4

1

x
14 oz

(

400g

) can diced tomatoes with juice

1

envelope taco seasoning mix

¼ cup

(60ml) cold water

1

sliced green onion

1

pound (450g) ground beef

6 ounces

(

170g

) tortilla chips
Big handful shredded cheddar

2

big handfuls Mexican blend cheese

¾ cup

(180ml) sour cream
Instructions
Preheat the oven to 350 degrees F (175 degree C) – the perfect nachos temp!
Brown the beef in a skillet then drain off and discard the fat.
Return the beef to the skillet and stir in the water, tomatoes and seasoning mix.
Cook for 10 minutes, stirring every once in a while.
Stir in about a third of the sour cream.
Put half the chips in a 13 x 9-inch baking dish.
Cover with layers of ½ each of the beef mixture and both kinds of cheese.
Repeat the layers.
Cook for 20 minutes or until piping hot.
Add the green onions and remaining sour cream on top just before serving.
Notes
This is a quick and easy appetizer to rustle up for a hungry crowd. Nachos with Doritos… so good! Combining meat with Mexican spices, sour cream, tortilla chips and plenty of delicious cheese, this will disappear soon after serving it. I love nachos with Doritos but you can use any tortilla chip you like best.
The picture shows how appetizing it looks and how it could make anyone's mouth water. After cooking, add a garnish of your choice – perhaps sour cream and green onion, or how about some guacamole and cilantro?
You know what else this recipes with nachos contestant needs? Well nothing, but feel free to add jalapeño slices to spice this up, or swap the cheese for another type if you wish.
From the youngest kid in the family to the most senior member, everyone is going to rave about this fantastic appetizer.
Keywords: nacho bake, baked nachos, nachos oven, easy nachos in oven, how nachos oven
Print
Super Beefy Nachos
There are many ways to make nachos oven dishes and, as for this recipe, it is one of the more simple and basic versions. Out of all the recipes with nachos, this is a recommended one.
You know you can do them so many ways – I could probably fill half this blog with different combos of ingredients and I just know you can come up with so many of your own too. So see what's in the refrigerator and get ready for the most amazing dinner!
Author:
Prep Time:

10 minutes

Cook Time:

15 minutes

Total Time:

25 minutes

Yield:

6

1

x
1½

pounds (675g) ground beef

1

can (400g) kidney beans

1

pound (½ kg) shredded Mexican blend cheese

1

diced Vidalia or other sweet onion (optional)

1

can Rotel tomatoes with chilies

2 tablespoons

dark soy sauce

2 tablespoons

Worcestershire

1 teaspoon

garlic powder

1 teaspoon

chili powder

1

bag cheese Doritos or similar
Salt and black pepper, to taste
To Serve
Greek yogurt or sour cream
Salsa
Hot sauce
Instructions
This step is optional and only necessary if using the onion in your nachos oven recipe. If so then heat a skillet over medium high heat, and add some olive oil. When it is hot, add your diced onion, and allow them to sauté until they are translucent, about four to five minutes.
When the onions are done (if using) add in the grown beef and stir often.
Break it up into small pieces with a wooden spoon.
Drain off the grease using a colander and then put it back in the pan and add the beans and tomatoes.
Add the rest of the seasonings.
Simmer until most of the liquid cooks off.
Preheat the broiler – your nachos with Doritos are going to be ready soon!
In a large roasting pan, add a layer of the chips and then add a generous amount of the beef mix to this on top.
Cover with an ample amount of the cheese and repeat this until you have used up all the ingredients.
Set the oven rack to the middle position and put the pan under the broiler.
Cook until the cheese melts and is slightly browned.
Remove and transfer to serving plates.
Give the beefy nachos a good shake of your favorite hot sauce (you control the heat) and serve with any of the following as preferred – plain Greek yogurt, salsa, sour cream, and hot sauce.
Notes
When it comes to sport-watching food and things we associate with game day parties, it's fair to say nachos are among people's favorites and well, why wouldn't they be?
Nachos oven baked dishes have the best of what we love about Mexican cuisine or Mexican inspired "I'm pretty sure that it is a this side of the border dish" but whether it is north or south of the border really doesn't matter. Anyway I adore them and suggest eating them for one important reason – they are so much fun to eat and the bottom line is this: they just taste so good.
Now this is simply one suggestion how you can make a nice combination of nacho ingredients – they are absolutely wide open to interpretation, so let your cravings inspire and guide you to make the best every nachos oven baked appetizer or main dish!
Keywords: nachos oven beef, nachos beef, nachos oven temp beef, nachos oven temp, easy nachos baked, best nachos baked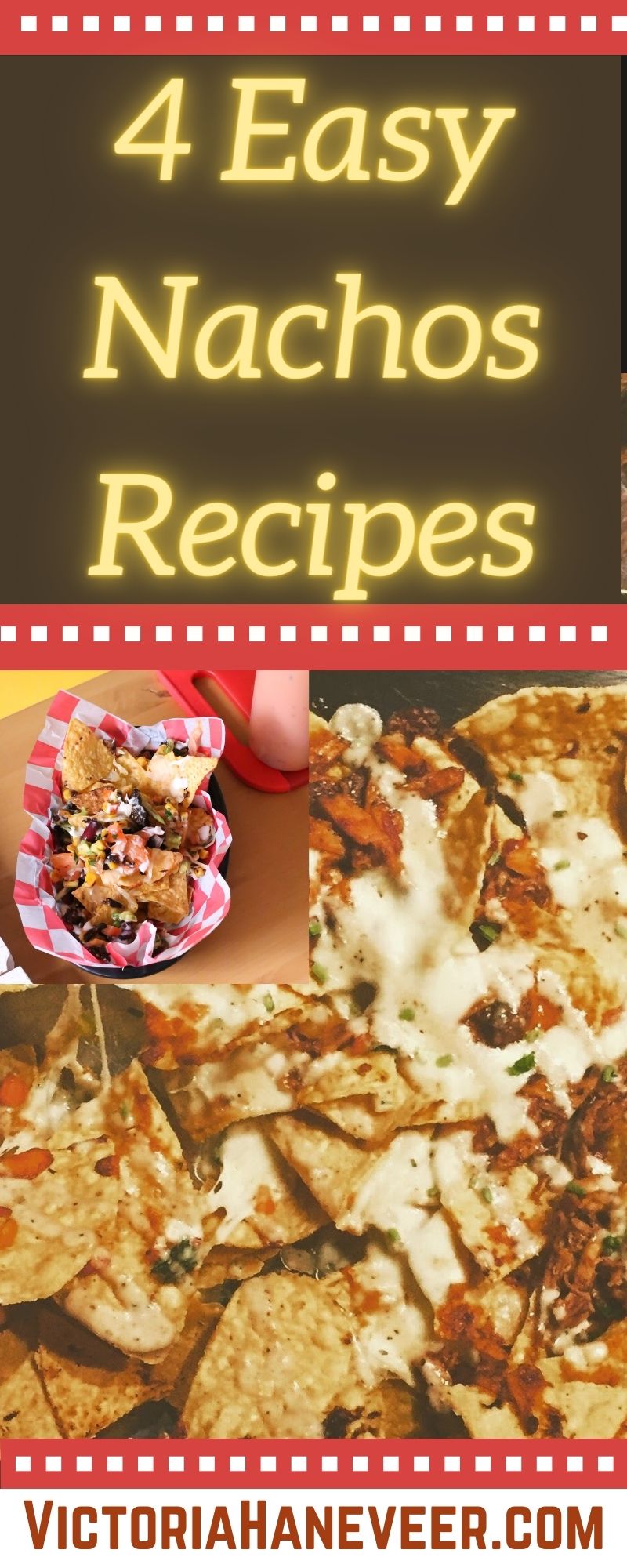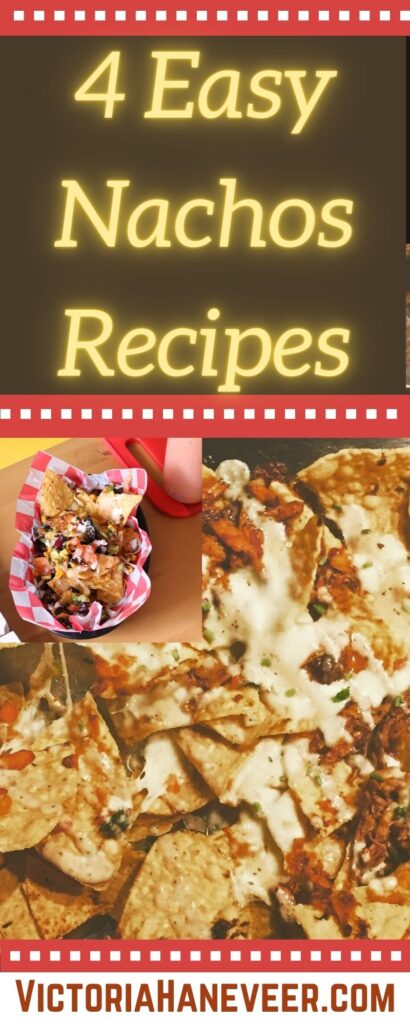 Photos courtesy of Pexels