California is known for its amazing food, earmarked by a tradition of fruit, fresh leafy salads, fresh flavors, and organic dishes. There is however plenty of variety in Californian cooking, including fusion cuisine with fresh local ingredients. An attractive presentation is important in authentic California cuisine.
Californians enjoy cooking with lean meats and seafood, fresh fruit and veggies, and anything low in saturated fat and high in nutrition. Japanese, Chinese, Italian, French, and Mexican cuisines have all influenced the fusion cuisine of California.
California Food Pioneers
Alice Waters has contributed to authentic California cuisine a lot. She opened Chez Panisse restaurant in 1971 in Berkeley, CA, and Wolfgang Puck is another name associated with this style of cooking. Daniel Patterson is another name you might know, and he has emphasized foraged foods and vegetables, keeping the traditional emphasis on presentation, along with using locally sourced ingredients.
Famous Authentic California Cuisine Recipes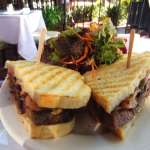 Californian sushi, especially the California roll, began a trend of specialty rolls. You will find that Japanese sushi usually has only one kind of fish per roll, while Californian sushi often has more and also employs specialty sauces.
California pizza is an unusual part of authentic California cuisine too. You will find plenty of non-traditional toppings like fruit-smoked bacon, lettuce and gourmet mayo for a Californian take on a bacon cheeseburger. Or a Thai chicken pizza which has peanut sauce instead of tomato sauce. Crab, shrimp, beansprouts, crushed nuts, and avocado are also prized as California pizza toppings, although not all on the same pizza of course!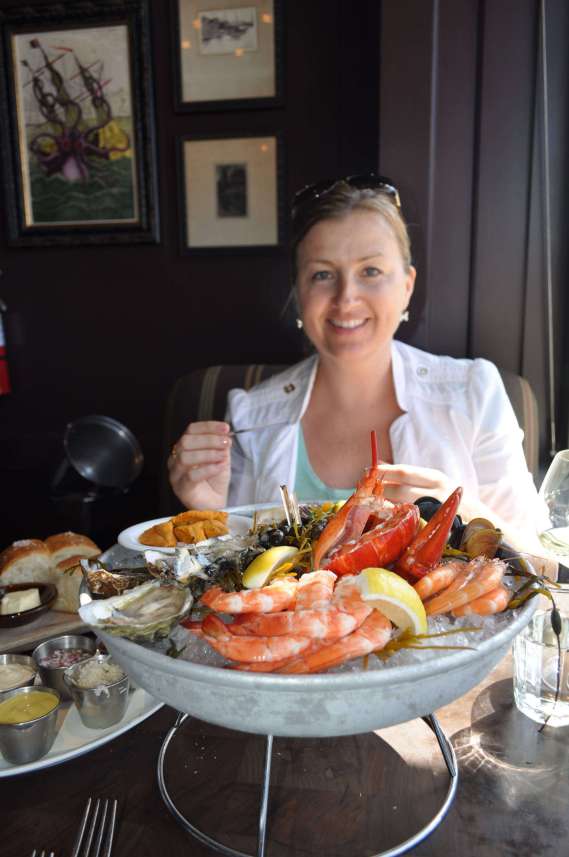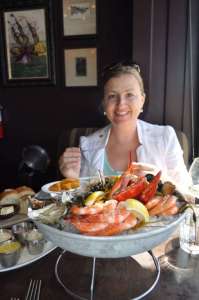 California salad recipes have a place in many Californian hearts, and you will find Chinese chicken salad on many restaurant menus. This is made with chicken salad with small wonton wrappers. The ginger dressing is a Californian creation inspired by Chinese cooking, and it's a beloved part of authentic California cuisine.
As well as being famed for its healthy, colorful and delicious food, California is known for everything from the gold rush to pioneers. It is bordered by Baja, Arizona, Nevada, Oregon, and the Pacific Ocean. This state is one of the US's major agricultural centers, producing abundant fruit and veggies.
At least 25% of California's farm income is from nuts and fruit, while another 25% comes from vegetables and fruit. California is known for producing peaches, oranges, nectarines, grapes, and avocados, as well as walnuts, pistachios and walnuts. Organic food is also very popular.
A lot of the focus on authentic California cuisine is aimed at quality and nutrition rather than flavor, cost or anything else. A lot of people enjoy this lighter take on American food although some people prefer heavier, battered or deep-fried food to California's lighter options.
The True Flavor of Authentic California Cuisine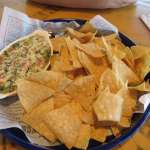 Baja-style and Tex-Mex cuisine plays a big role in old-fashioned California cuisine, and Mexican style food is a way of life in California, especially since there is a dense Mexican population there – just over a third of the residents in fact. A good chef can put a south of the border twist on just about anything.
El Pollo Loco (which means 'The Crazy Chicken') is a Californian fast food restaurant which offers marinated, grilled chicken served in burritos or tacos.
Some Californian restaurants offer 'classic Californian cuisine' such as The California Pizza Kitchen which has more than 180 venues all over the world including in Shanghai, China. This restaurant specializes in authentic 'California style' dishes including pizza and all kinds of California salad recipes. Their pizzas are made in an open-flame pizza oven. Want to make some authentic California cuisine recipes yourself?
Print
Copycat California Pizza Kitchen Chicken and Roasted Veggie Salad
This salad boasts asparagus, eggplant, peppers, artichoke, chicken, corn, avocado, and a tangy balsamic-mustard dressing. This is simple to prepare, nutritious, and the flavor is simply fantastic.
Author:
Prep Time:

20 mins

Cook Time:

25 mins

Total Time:

45 mins

Yield:

3

1

x
Category:

Salad

Cuisine:

Californian
3 oz

(

85g

) raw boneless skinless chicken breast cutlet, pounded to ½ inch (1¼ cm) thickness

6

asparagus stalks

2

artichoke hearts, drained and halved lengthwise

2 cups

(

500g

) eggplant (aubergine), in 1 inch (2½ cm) cubes

1

red bell pepper, in 1 inch (

2½

cm) pieces

2 tablespoons

thawed sweet corn kernels

2 tablespoons

chopped sun-dried tomatoes

3 cups

(

120g

) chopped romaine or mixed salad leaves

2 tablespoons

diced avocado

1 teaspoon

Dijon mustard

2 tablespoons

balsamic vinaigrette
Salt and black pepper, to taste
Instructions
Preheat the oven to 425 degrees F (220 degrees C).
Spray a baking sheet with nonstick spray.
Put the eggplant, asparagus, bell pepper, and artichoke hearts on the baking sheet.
Bake for 20 minutes or until tender.
Meanwhile, heat a cooking spray-greased skillet over a moderate-high heat.
Season the chicken with salt and black pepper and put it in the pan.
Cook for 3 minutes on each side or until cooked through.
Roughly chop the artichoke hearts and asparagus.
Transfer all the cooked veggies into a bowl.
Add sun-dried tomatoes and corn then toss to mix.
Put the lettuce on a platter and top with veggie mixture and avocado.
Slice the chicken and arrange it on top.
Whisk the vinaigrette with the mustard and pour this dressing over the salad.
California Roll Recipe for Sushi Lovers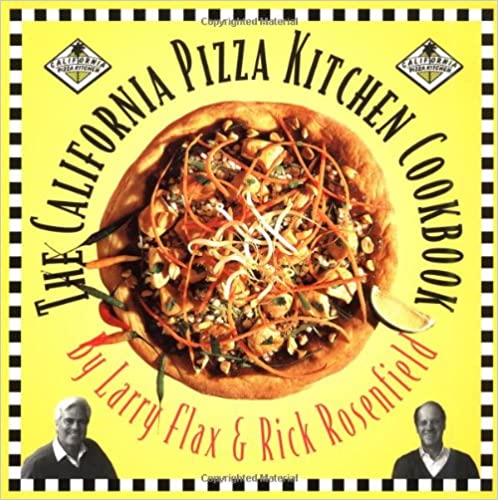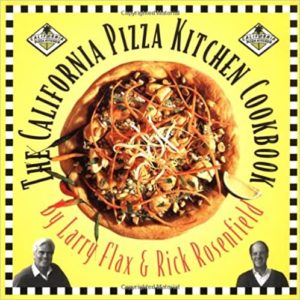 Asian food is a big influence in authentic California cuisine. This famous type of sushi includes avocado and imitation crab, and the flavor is simply gorgeous.
Peel an avocado and cut it into strips. Tear ¾ cup (100g) of imitation crab into a bowl, then add 2 tablespoons of mayo and ½ teaspoon of salt.
Cover a bamboo rolling mat with plastic wrap then put a sheet of nori (dried seaweed) on there.
Spread 1½ cups (240g) of prepared sushi rice over there, then sprinkle on some white sesame seeds. Flip over the sushi then put the avocado and crab on top.
Now roll the mat forwards, pressing the ingredients inside the sushi. Remove the mat. Repeat 3 more times so you end up with 4 rolls. Wipe a sharp knife with a damp cloth then cut each roll into bite-size pieces.
Typical California Chicken Recipe
This has to be one of the tastiest chicken recipes and it is a fine example of authentic California cuisine. Preheat the oven to 350 degrees F (175 degrees C).
Warm a teaspoon of olive oil in a skillet then add 4 skinless, boneless chicken breasts and ½ teaspoon onion powder. Cook for about 15 minutes or until the chicken is done, then add a pinch each salt and black pepper.
Put the chicken on a baking sheet and top each breast with a couple slices of fresh tomato and a couple slices of Monterey-Jack cheese.
After that, bake for 12 minutes or until the cheese melts. Finally, take the chicken out of the oven and top with a couple of avocado slices before serving.