Learning how to make your own hand sanitizer recipe with moisturizer has always been useful to know, but in this current climate it makes more sense than ever. Conventional hand sanitizers can be expensive and in some places it's hard to even find them.
Some places are also price gouging. Whether you want to protect yourself, your friends or your entire family, this hand sanitizer recipe with moisturizer recipe is going to help you out. The alcohol will kill germs while the aloe vera is very moisturizing. Make sure you get aloe vera gel not aloe vera liquid.
Hand Sanitizer Recipe with Moisturizer: A Soap and Water Alternative
Although soap and water is one of the quickest and easiest ways to keep your hands clean, these aren't always available. Homemade moisturizing hand sanitizer can be carried with you in a container and used as often as you feel you need.
When to Use Moisturizing Hand Sanitizer
There are no hard and fast rules about when or how often to apply this sanitizer, but it is good practice to use it before and during making food, before eating, before treating a wound, while caring for someone who is sick, after going to the toilet or changing diapers.
Also use it after a cough, sneeze or blowing your nose, after touching an animal or handling animal food, or after handling garbage. Or anytime you are out and about and touch something that might not be sanitized, such as a door handle, keypad or something on a shelf in a store.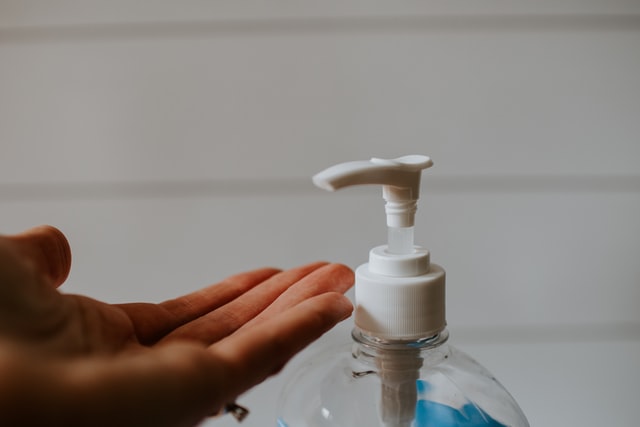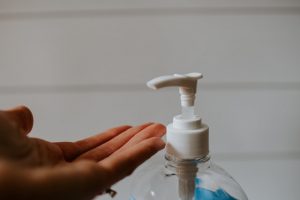 Easy Moisturizing Hand Sanitizer
This recipe is very simple and just a question of combining a few ingredients. You can make as much or as little as you want.
This moisturizing sanitizer recipe is very closely based on one recommended by the CDC but I like to ensure I add the essential oils and also the aloe vera base is very important, especially if you have a tendency toward dry skin or itching and irritation of the hands.
The ingredients are widely available and perhaps you already have some or most of them. A quick drive to the drug store will get you the rest.
Photo by Kelly Sikkema on Unsplash
What You Will Need
1 cup (250ml) rubbing alcohol (use 99% isopropyl alcohol or ethyl alcohol)
1/2 cup (125ml) aloe vera gel OR 1 teaspoon glycerin
1 1/3 cups (330ml) tap water
1 tablespoon hydrogen peroxide
10 drops pure essential oil(s)
How to Make It
Stir the rubbing alcohol and essential oil(s) into the aloe vera gel or glycerin. Add the water and hydrogen peroxide. You can use a funnel to transfer the mixture into cleaned out soap bottles or pump bottles. You can of course also use emptied out hand sanitizer bottles.
Hand Sanitizer Recipe with Moisturizer: Which Essential Oils to Use
Eucalyptus, lemongrass, orange and peppermint essential oils are effective against twenty two strains of bacteria. You could also try lavender, rose, geranium or another favorite. I like to mix and match! Try geranium with orange, mint and lemongrass or lavender and rose.
This hand sanitizer recipe with moisturizer is easy to make and you will love the smell. Of course you should feel free to leave out the essential oil if you prefer a more neutral smell. Some people don't  like the strong alcohol smell though!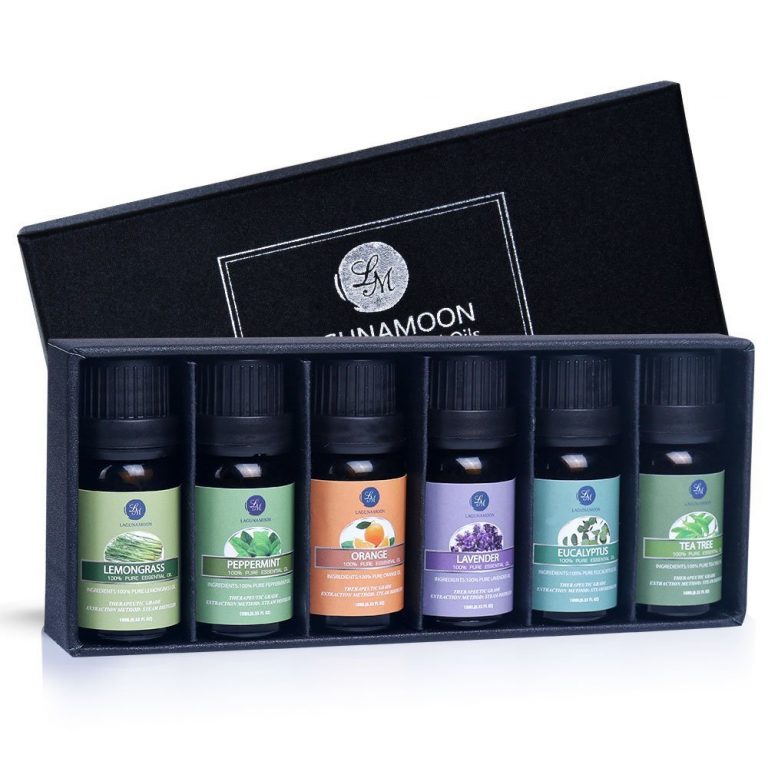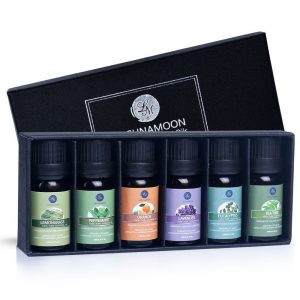 Where to Get the Ingredients
You can get alcohol and hydrogen peroxide from drug stores, and the same for aloe vera gel.
Try CVS, Walgreens, Trader Joe's, Whole Foods or similar, or order everything online instead.
Essential oils are available online or in health food stores. I like to buy sets of essential oils just because it works out cheaper than buying them individually.
Always check the label to ensure they are pure, if that matters to you. If you simply want to add a nice smell to your moisturizing hand sanitizer, that won't matter so much, and you could use anything you have to fragrance the mixture.
How to Use Hand Sanitizer
Watch very young kids while they use sanitizer in case they use too little, too much or try to swallow some. To use, apply some then rub your hands together for about twenty seconds. Let them air-dry; don't rinse your hands after application. Remember to rub it all over your fingers, as well as the fronts and back of your hands.