Are you in the mood for something delicious and spicy for dinner today? This keto birria recipe is easy to make and you can get all the ingredients for the grocery store or, depending where you live, some from a Mexican market. This Mexican birria recipe combines beef, chilies and spices simmered together until tender. A birria recipe is often served at holidays like Christmas or Easter, or celebratory occasions such as quinceañeras and weddings, in Mexico.
Birria de res is typically served with cilantro, limes and onion, as well as beans and/or rice. Since we are making this a low carb birria recipe, there are some modifications to the side dishes, with low carb tortillas being especially good, or even cauliflower rice.
Beef is typical in birria recipes because it's universally available (well most places anyway) and you can use beef cheek or any cut you want that takes a while to tenderize. Oxtail is popular as well. You don't even have to use beef or oxtail here – there are lamb birria recipes and pork birria recipes too. Or what about a goat birria, since goat was the first meat used to make this? Any of those would carry the spicy flavor equally well.
More About Mexican Birria Recipes
This well-loved dish comes from the Jalisco state, and it can be served in a bowl with onion, cilantro, salsa, and lime juice, in chunks in tortillas like a taco, or shredded and served as part of a soup if extra broth is added.
The meat has to be cooked until very tender if you're going to shred it. When serving birria tacos the corn tortillas are dipped briefly into the birria cooking broth to add flavor and color, then filled with the shredded birria meat, and finally topped with salt, lime, cilantro, onions and salsa.
Birria is eaten in the morning as breakfast or as an early lunch in parts of Mexico. You can buy it from little restaurants or street stands called birrierias. It's actually pretty good as a hangover cure, just like menudo and Posole (both of which also come from Jalisco, interestingly!)
Keto Birria Recipe: History of Birria
In the time of the Conquista, the 1500s or so, Mexican and Spanish cuisines collided, and new traditions and dishes were the result. The conquistadores introduced new types of animals as well as formerly unknown spices. Following this period the conquistadores and disease caused a steep decrease in the native Mexican population.
Mexicans at the time enjoyed some of the newly introduced animals such as pigs, and they were often used to make meals as a change from beef or chicken. However, goats weren't anywhere near as popular. In fact, they bred too fast and destroyed crops, eating everything they could find. There was no such thing as fencing back then, so the animals roamed free and contributed to the famines.
Because of the shortage of food, the natives started to cook with goat meat. Have you tried goat meat? It can be very gamey in flavor, especially when it comes from an older animal, which is why the first birrias were cooked in kilns or the earth to soften the flavor of the meat, and why spices were added. The following recipe is for birria in the typical Sonora style.
Print
Keto Birria Recipe
This keto birria de res recipe tastes incredible, boasting the flavors of cumin, cinnamon, chilies and more. The beef will melt in the mouth, and this Sonora style keto birria de res recipe is surely something you will want to make again and again.
Author:
Prep Time:

30 Minutes

Cook Time:

4 Hours 15 Minutes

Total Time:

4 Hours 45 Minutes

Yield:

8

1

x
Cuisine:

Mexican
5

guajillo chilies

5

dried Anaheim chilies

½

chopped small yellow onion

1 teaspoon

cumin

1 teaspoon

dried oregano

½ teaspoon

dried thyme

½ teaspoon

cinnamon

1 teaspoon

minced ginger root (optional)

1 tablespoon

salt

3

lbs (1.3kg) cubed beef stew meat or chuck roast

6

bay leaves
To Serve
Cilantro
Lime wedges
Chopped onion
Salsa (optional)
Shredded cabbage (optional)
Low carb tortillas (optional)
Instructions
Remove the seeds and stems from the chilies.
Put them in a pan and cover them with water.
Now bring the chilies to a boil.
Turn down the heat and simmer gently for 15 minutes or until tender.
Let them cool down for 5 minutes.
Now transfer the chilies and water into a blender.
Add the onion, salt, herbs and spices, and blend until smooth, to make the birria sauce.
Mix together the meat, sauce and bay leaves.
Simmer very gently in a large pot on the stove for about 4 hours or until the meat is tender.
Notes
Alternatively you could cook the keto birria for 4 hours at 350 degrees F (175 degrees C) in the oven.
Instant Pot or crockpot birria would also work, if you prefer to use one of those.
Keywords: keto birria de res, low carb birria de res, keto birria recipe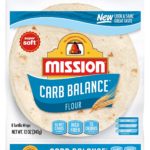 With only 4 grams of net carbs per tortilla, these would make the perfect side dish for a keto birria recipe. You could either warm them up a little and dip them in the birria sauce, for a traditional serving, or try something new such as cutting them into triangles with a pizza cutter and frying them until crisp.
I like this brand and also the Mama Lupe brand although those are a bit darker and more gummy, so I think these would be better for a birria tacos recipe. These contain plenty of dietary fiber to help you feel full but no trans fats or cholesterol.
What is a Quesabirria Recipe?
So, what is quesabirria? Quesabirria tacos are made by frying tortillas in some of the birria juices, then adding birria meat and cheese (Oaxaca cheese if you can get it). The tortillas are then folded in half and pressed down, and they turn out crunchy because of the frying.
Quesabirria tacos are nice served with an au jus dip, or you could offer guacamole or sour cream instead. Of course if you want a keto quesabirria recipe you can use low carb tortillas to make it. This is about as messy to eat as an overloaded chili dog, so make sure you don't forget the napkins!