This Sony smart watch review will shed some light on this new, trendy device. So what does this gadget do? This device is worn on the wrist and it links up wirelessly with your Android device.
Read all your emails, text messages, Twitter and Facebook updates, and more on the device.
You are notified by an icon and you can tap it to read your messages. Just imagine how much easier life will be if you can simply glance at your wrist rather than have to search around in your bag trying to find your phone.
Just one glance at your wrist will let you know whether you have any calls, messages or anything else. Once you try using this you won't want to take it off.
Hundreds of Apps for Sony Smart Watch
There are literally hundreds of different handy apps and widgets you can get for this item, with more coming out all the time, so if you enjoy having something you can personalize, you will be happy you can do this.
The display is a touch-control 1.3 inch OLED screen with 65,000 colors and 128 x 128 resolution, which means it's crystal clear.
Lightweight Device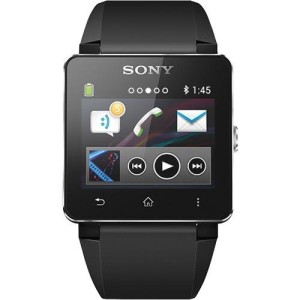 The device is lightweight and made from plastics and aluminum. It only weighs 0.55 ounce (15.5 grams) and the band weighs 0.9 ounce. You can hardly feel you are wearing it actually. Read any Sony smart watch review and you will find that is a common view.
Pick out your own wristband, choosing from black, pink, white, blue, gray or mint, or use an included adaptor and pick your own wristband.
This device is a must-have if you like to keep up with the latest gadgets.
You will be able to check email, tweets, Facebook, photos, incoming calls and more using this lightweight, well-built watch.
You will find yourself not wanting to leave the house without it. It makes a great gift for anyone using a compatible device, or you could treat yourself to one.
Sony Smart Watch 2, on Amazon – See the Price 
Sony Smart Watch Review
The device will run for 4 days if you have it on all the time, or you can keep it on standby for 2 weeks. This is very handy. There are lots of similar items which have nowhere near such a battery time, my iPod for example which is usually dead after a couple hours listening to music!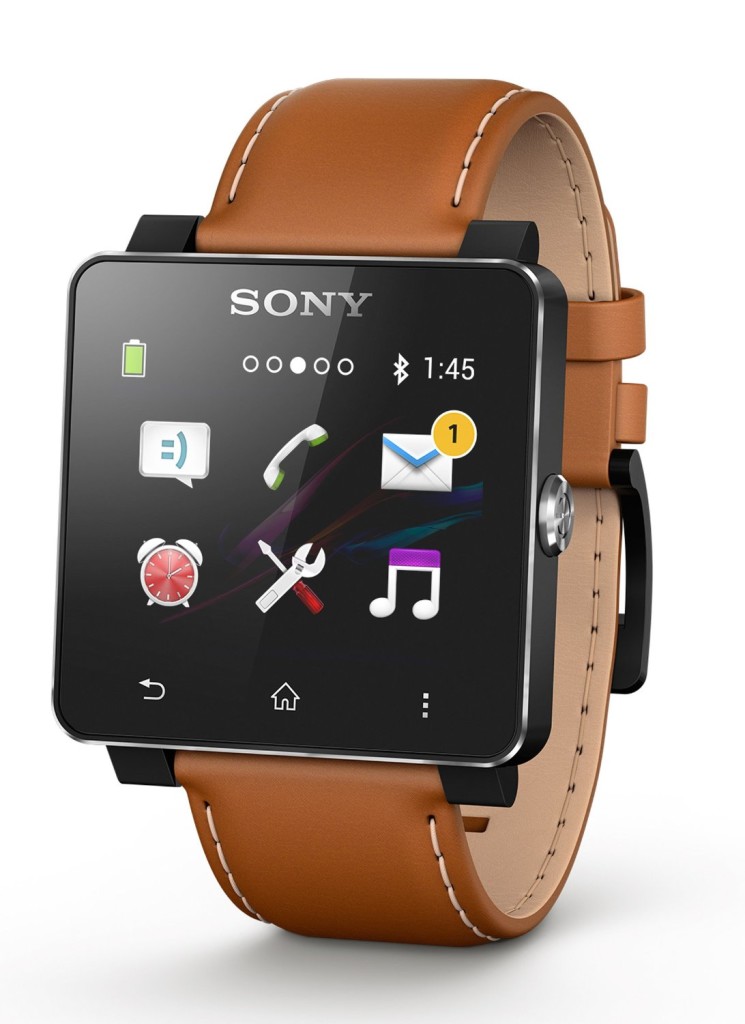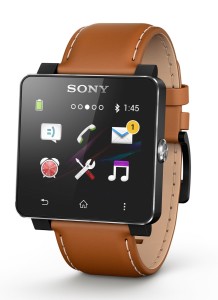 Another bonus is that you can have it up and running in minutes of taking it out of the box. It is pretty much ready to go, so whether you are a technophobe and don't like setting things up, or just want something you can use as soon as you have it, this gadget is ideal.
Use Sony LiveWare Manager to connect to the watch and manage your installed apps. LiveWare Manager also shows any recommended applications and allows you to find new ones in the Google Play Store.
There are new apps coming out all the time, so whatever you see today, check again tomorrow to find out what else there is, and tailor your device to what you need it to do, whether that is work, play, social media or a mixture of those.
Brown Leather Strap, for Sony Smart Watch, on Amazon
What About Compatibility?
This item was designed to be used with a Sony Xperia phone but it also works with most Android 2.1 (or higher) devices with Bluetooth, including Samsung and HTC models and the newest Android 4.1 Jelly Bean too. So if you already have such a device, rest assured you are going to find it compatible with your new wrist gadget, and do everything you want on it.
Updates and Options for Sony Smart Watch
There are updates to improve the firmware and new apps and widgets come out all the time. Recent updates mean the device is compatible with even more phones now, and there are various watch faces to choose from, a better battery life than in the beginning, and better connectivity. Although the display can be read outdoors, I don't find it so easy to view in direct sunlight, so just cup a hand around the display if you are right in the glare.
Sony Smart Watch Review: Overall
This Sony device is a personalized, convenient device which you can use for various tasks. You will find new ways to take advantage of it all the time.
Checking your emails discretely is one thing you can do with it, and also getting incoming call notifications is good so you can glance at your wrist and see who it is. If you don't want to pull over you don't have to do so in order to check the display on the phone.
Use predefined text messaging to chat; you don't have to remove your phone from your pocket to do so.
Need hands-free operation? Easy, just press your nose to the face of the watch. You can also it it to adjust your phone settings, get Instagram updates, find your lost phone in another room, get GPS navigation, view pictures and much more.
Dated reviews tend to complain about battery life and connectivity but newer ones show far more praise, since Sony has ironed these initial problems out.