Pretty much every girl and woman knows about Pandora charm bracelets, and there is no doubt these are an exciting piece of jewelry.
You can choose from silver or gold, pick out the charms that mean something special to you, and change them whenever you like, perhaps considering green and red charms around Christmas time, romantic pink ones for Valentine's, fun summer ones for the summer, and so on. There are lots of Pandora charm bracelet ideas regardless of your personal style.
Perhaps you want to buy a baby-related charm when you have a child or another one. Let your Pandora charm bracelet tell the story of your life and give it plenty of meaning by selecting your charms with care.
Why These Bracelets are So Popular
Like many other women I have one and I love it and wear it often. I think the main reason for their popularity is how much you can personalize them, picking out charms which resonate with you and have a special meaning to you.
My husband has bought me most of my charms, picking out the ones he knows I will like, so they all have extra-special appeal and meaning to be, because they were bought with love. Most of my Pandora charm bracelet ideas were his ideas but I love them too!
Get Creative with Pandora Charm Bracelet Ideas
You can swap the charms around whenever you like to make a themed piece of jewelry and you can switch from gold to silver, mix the colors up, or do whatever else you want. You can also get very long chains which you can wear as a necklace and because they are made the same way as the bracelets these will also hold charms.
Start with the Clip Beads
Pan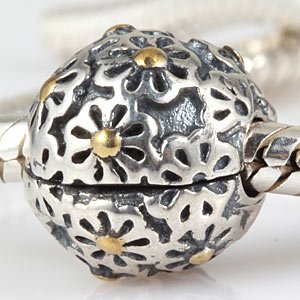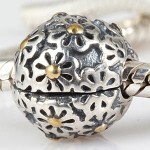 dora charm bracelets are really popular right now, and the clip beads are often added to enhance the charm selection on the bracelet.
Some people prefer just charms while others like to use clip beads and spacers. Others will play around with all kinds of pieces, swapping them daily or weekly, depending on their mood.
Everbling Sterling Silver Flower Clip Bead, on Amazon
What are Clip Beads?
One of the best Pandora charm bracelet ideas is to use clip beads. Now these are similar to the charm but they clip on to the bracelet and stay in place rather than moving freely around the bracelet. The bracelet comes with 2 raised parts where they can be fitted, so you can add a maximum of 2 of them.
Pandora Charm Ideas: Your Choices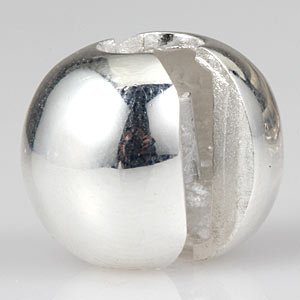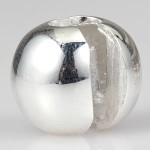 Not only can you choose from silver or gold, but you can also choose your design. Pick something which fits in well with the rest of the bracelet or which appeals to you personally.
Once the clips are in place you can have a charm (as many as will fit) between the clips and they will stay in that area of the bracelet. You can also put charms between each clip and the bracelet closure.
Simple Sterling Silver Ball Clip for Pandora, on Amazon
Adding these is totally up to you although most charm bracelet fans want to have them, so they can separate the charms out in a natural way and add further beauty to their bracelet. Because there are so many clips to choose from you might like to get several, not only because you can have 2 different ones at a time on your bracelet but also because you can change them out whenever you want.
Actually changing the clips is quicker and easier than changing the charms because you don't have to slide off several charms to get to the charm in the middle. The clip simply unclips from its position and you don't have to slide anything off the bracelet to get to it.
Retired Pandora Charms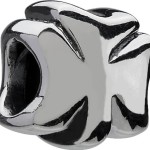 Perhaps you have spotted a beautiful charm which a friend has on her bracelet but been disappointed to discover it is no longer in the stores for you to buy.
So what do you do and what options for Pandora charm bracelet ideas do you have now? Well, the answer is to shop for retired Pandora charms. You can get these new or second hand, in gold, silver or mixed materials. Keep reading and discover which are the most popular retired Pandora charms.
I got my Pandora bracelet a couple of years ago after spotting one on my friend's wrist and asking. She told me the story behind each charm, who had bought it for her and what the special significance of each one was, and then I fell in love with the concept and decided to get my own!
Shamrock Charm for Pandora, on Amazon
My husband always has plenty of ideas for me for Christmas and my birthday now I collect Pandora charms, and I love to wear my bracelet. Sometimes I can't find the charms I want though, which is why browsing retired Pandora charms can be very useful. Once I have enough charms I might start to collect rings instead!
Retired Pandora-Compatible Charms
Not all of these are made by Pandora but they are all compatible. Biagi, Chamilia and Troll bracelets are all the same dimensions so the beads are interchangeable. Have a look at these retired Pandora charms and retired Pandora compatible charms and see which you love the most.
Murano Glass Pandora Beads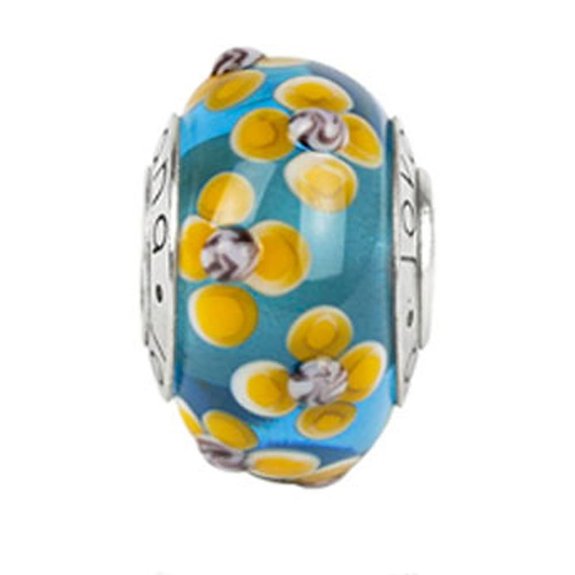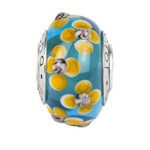 This is another of our Pandora charm bracelet ideas and Murano glass is gorgeous! Pandora Murano glass beads make a fashion statement and they come in all colors, themes and designs.
Whether you already have a Pandora bracelet or you are considering one, you can add some Murano glass beads and make your bracelet even more beautiful and special, choosing from lampwork, faceted or smooth beads, whichever appeals to you the most.
You can get floral patterns, animals and all kinds of other designs and patterns, so it is fairly safe to say there is something which will appeal to every woman.
Blue and Yellow Flower Murano Glass Bead, on Amazon
Murano glass dates back to the ninth century Italy. The glass foundries moved to Murano from the Venetian Republic in the 1200s in case there was a fire in Venice. This type of glass is famous all over the world today and very much in demand.
Murano Glass Beads to Make Your Pandora Bracelet Unique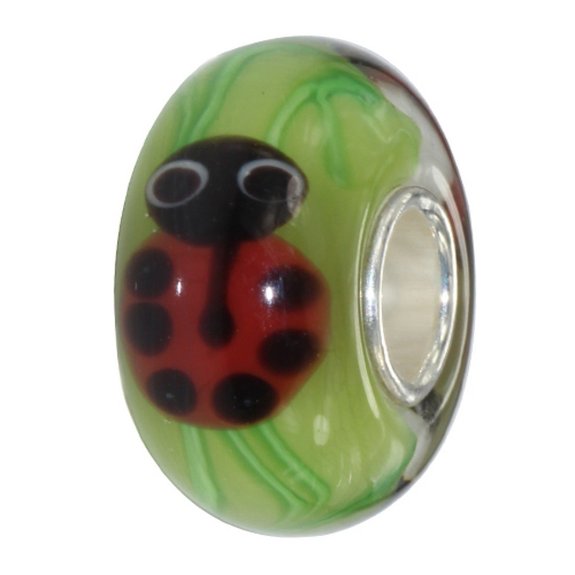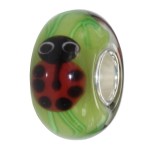 The fun of Pandora bracelets is you start out with the bracelet (gold, silver or even leather if you prefer) and then add to it as you like. Choose Murano glass beads and also other gold, silver or glass charms and use your imagination to create something unique.
You can also get spacers, safety chains and clips for your Pandora bracelet, but the Murano glass beads are often the most beautiful and eyecatching additions to such a piece of jewelry.
Ladybug Murano Glass Bead for Pandora, on Amazon
History of Murano Glass Making
The glassmakers in Murano were prominent citizens, greatly respected for their glasswork. By the 1300s they were allowed to wear swords, found their daughters married to the richest families in Venice, and were immune from prosecution.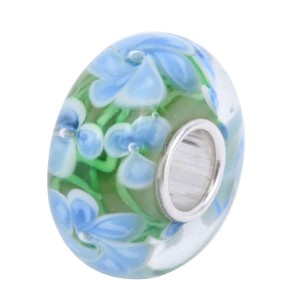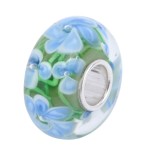 They were however not permitted to leave the republic. A lot of them did choose to risk leaving, setting up glass foundries as far away as England and Holland.
3000 of Murano's 7000 inhabitants were involved in glass-making in some way by the end of the 1500s.
Blue Hawaii Murano Glass Bead, on Amazon
These glass-makers were known for making the best quality glass and they created or refined various technologies including enameled glass, crystalline glass, multicolored glass, glass with gold threads in it, milk glass and imitation gemstones.
Still Making Murano Glass Today
There are still Murano glass-workers in Murano today using the old techniques to make all kinds of beautiful items from glass figurines to wine stoppers, chandeliers and art pieces. There are studios and factories making all kinds of objects from original sculpture to mass marketed stemware.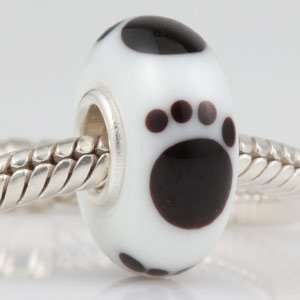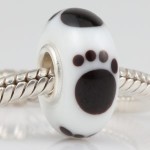 The Glass Museum in the Palazzo Giustinian is worth a visit if you ever find yourself in the area.
You can see displays of glass samples ranging from the Egyptian era to modern times, and learn more about the history of making glass.
'I Love My Pet' Paw Print Pandora Glass Bead, on Amazon
The Museo Vetrario (Glass Museum) in the Palazzo Giustinian, which holds displays on the history of glassmaking. They also have glass samples ranging from Egyptian times through the present day. A lot of Murano glass was made in the 1950s and 1960s and exported or sold to tourists.
How is Murano Glass Made?
The process of making the glass is complicated and most is made with a lampworking technique. Silica becomes liquid at a high temperature, and this is used to make the glass. As it cools down it becomes more solid and when it is soft enough to work with, the artisan shapes it, before it sets completely.
Glass Jewelry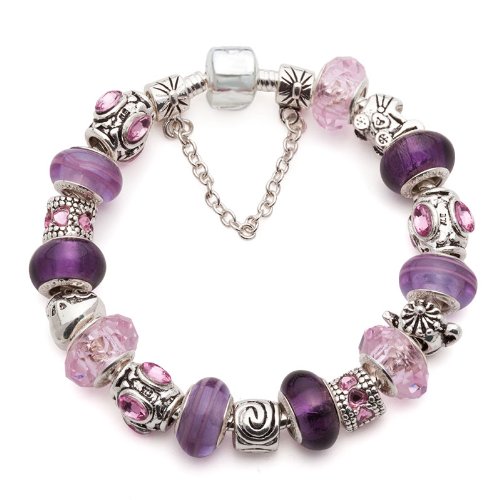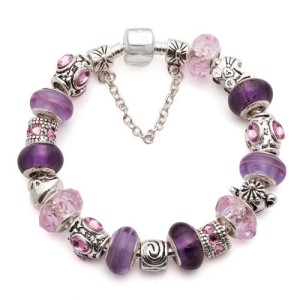 It doesn't have to be Murano when considering Pandora charm bracelet ideas – regular glass is also good. And cheaper.
Glass jewelry is distinctive and will ensure that you make heads turn every time you wear a piece of this jewelry. The style of glass beads have been around for thousands of years and can make a nice alternative to other pieces.
Today the beads are typically made by machines; however there are still skilled craftsmen that enjoy making the beads by hand.
Complete Pandora Style Bracelet, on Amazon
More Jewelry Options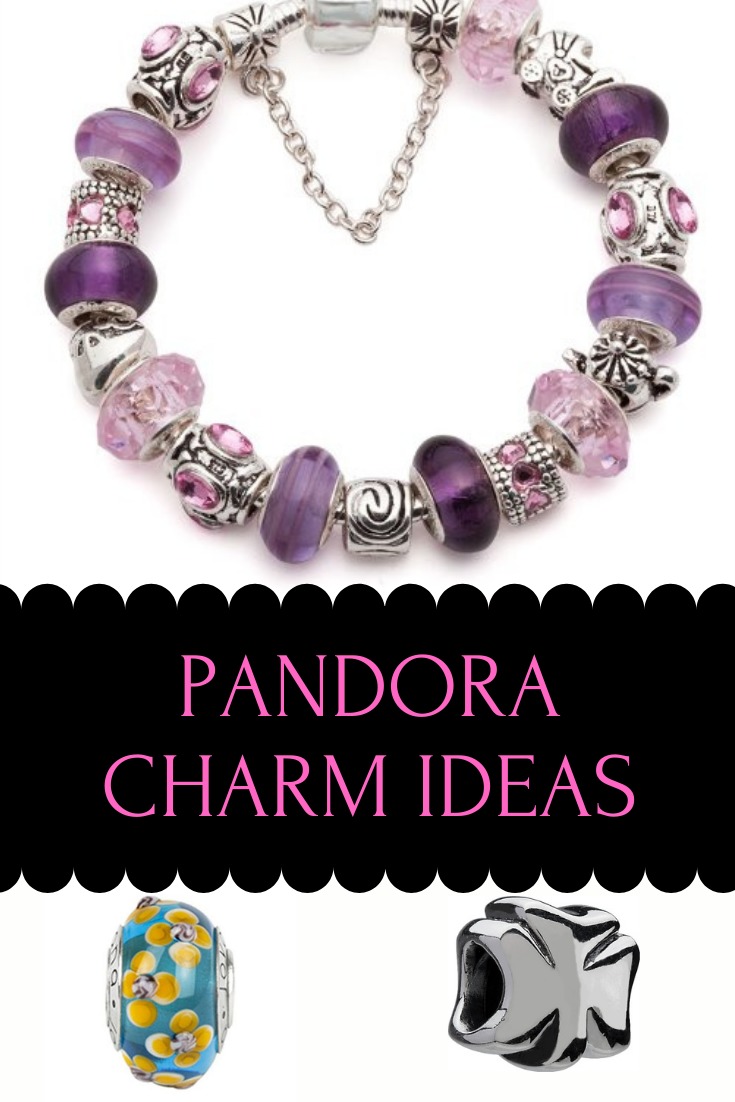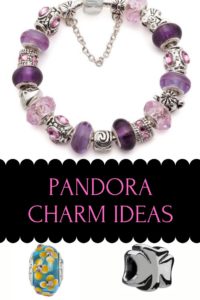 The intricate beads can be used in several forms of jewelry including earrings, pins, necklaces and bracelets. You will find that the glass jewelry is incredibly versatile, and women of all ages can wear the pieces with huge success. Regardless of your outfit there is always a piece of glass jewelry that will suit the occasion.
You may prefer small pieces of jewelry or large, elaborate pieces that stand out on your outfit. There is a huge array of different glass beads to choose, including a vast amount of colors, ensuring that you choose the piece that is perfect. The popularity of the glass jewelry is also due to the low cost of the pieces.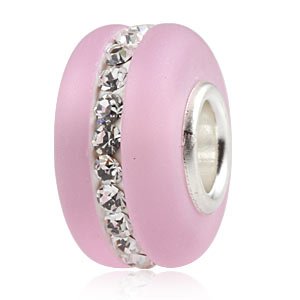 The glass jewelry is far less expensive than a precious gem stone. It can look just as amazing though, especially when paired with the correct metal. Think about this when planning Pandora charm bracelet ideas. If you are creative, you may want to consider making your own jewelry. This can provide a personal element, and ensure that the piece is distinctive and unique.
Pink Frosted Pandora Bead with Swarovski Crystal, on Amazon
Whether you want to wear the glass jewelry for work, or casual times, there is a piece that will suit every outfit and occasion. You can make the jewelry look elegant by pairing it with a classic black dress, or casual by wearing it with jeans and a t-shirt. Regardless of the style that you have, there are always options to make the most out of the glass jewelry, especially when teamed with a gorgeous Pandora bracelet.