Discover Amazing Appetizers
The best starter recipes are the ones you feel would be most suitable for the occasion, plus those appetizers which go nicely before your chosen main course. Perhaps you want to make a hot meat starter recipe, a delicately flavored fish starter or something with eggs, cheese or even fruit.
We have a lot of different starter recipes for you to browse and choose from, as well as plenty of handy starter making tips. You can make starters for two people to enjoy over a cozy dinner or lots of different snacks for a buffet or a big party.
You will find plenty of choice here, when it comes to snacks and appetizers – everything from classic British starter recipes to exotic international fare. The starters you serve are the first food your guests will eat and they set the tone for the rest of the meal, so it important to know how to make the best ones.
Tasty Meat Starter Recipes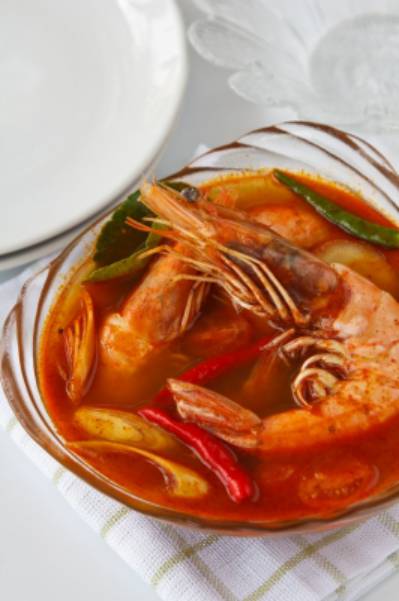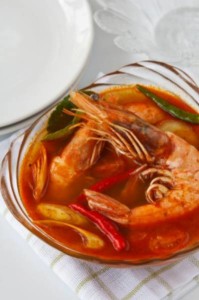 Some of the most famous starter recipes are meat-based ones. Succulent beef teriyaki, elegant carpaccio, chicken sate, rissoles and bacon-wrapped dates are just some of your options if you are thinking about meat starter recipes.
You can make a meat starter no matter what you are going to make for the main course. It is better not to use the same meat in the starter and the main course but you can use variety.
What about a chicken starter recipe if you are having a beef main course or a pork starter recipe if you are serving chicken after?
As well as contrasting the type of meat or poultry you use, you can contrast flavors. A sweet starter recipe might be good before a spicy main course for example.
Let your imagination guide you when you are deciding which delicious meat starter recipes to make.
Using Fish to Make Starters
Seafood starters like prawn cocktail, mussels or crab salad are classic dishes and they are simple to make. You can also use fish like cod, herring or trout to make tasty fish starter recipes. Canned mackerel can be made into a wonderful mackerel pate and caviar can be used both as a garnish and as an ingredient in your fish starter recipes.
A delicate fish starter is delicious before a meat-based main course but it could also go before a vegetarian or fish main course. Prawn cocktail would make a good starter before a fish risotto or seafood paella for a seafood-lovers' dinner.
Cool Summer Appetizers
When it's summer you aren't going to want to be standing over a hot stove. This is when tasty salad recipes, easy chilled fish starters and similar recipes come into their own. You can use fresh seasonal fruit like strawberries, watermelon or peaches for fish or chicken salads, chilled fruit and cheese kabobs, or discover to make little tarts and pastries.
Vol-au-vents are nice to serve in the summer and anything else which is light and flavorful without being stodgy or heavy. Chilled soup recipes like homemade gazpacho make great summer starter recipes as well.
Quick and Easy Choices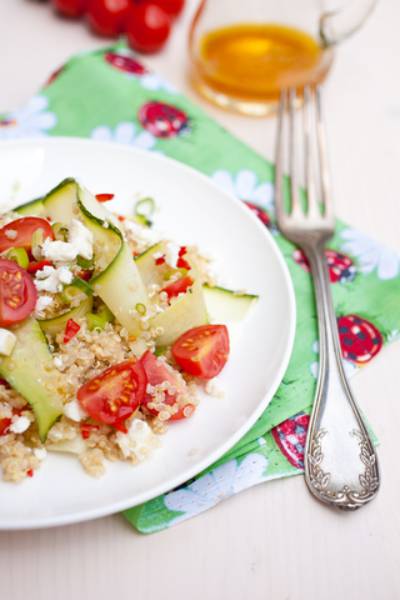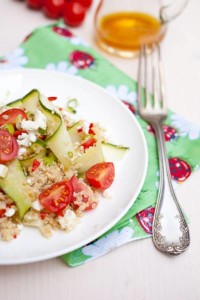 If you are having a dinner party and making an elaborate main course, the odds are that you would prefer something easy for the starters, unless you are going all out to impress!
There are lots of different hot appetizers you can make in advance and warm through, as well as cold ones that you can make in the morning and leave in the refrigerator until you are ready to serve them.
Remember that the whole point of these snacks is to give your guests something to nibble on while they wait for the main course, so a quick and easy recipe is nearly always ideal.
Quick and easy doesn't have to mean boring though – not at all! Some of the most classic and famous starters are very basic. Parma ham draped over melon wedges is a classic appetizer, as is a five ingredient chicken salad or warm asparagus with two sauces.
Nobody will be disappointed with a starter like that and you even find similar dishes in top restaurants (for ten times the price they will cost you to make, of course!)
For a buffet you can make a selection of simple snacks like cheese and olives on sticks, and then a few more elaborate ones too. Mix and match so there is something for everyone.
Enjoy looking through the easy starter recipes we have to offer and hopefully you will find the perfect ideas for starter recipes to make your dinner party or event go with a bang and be a wonderful success in every way!