So what are tamales anyway? Tamale consumption dates back to the era of the Aztecs. Tamales were the name given to the food and the Aztec phrase literally means "wrapped food".
They were frequently served in a variety of sizes and shapes during rites and festivals. It took a fair bit of work to make the dough. The Aztecs used hot coals to prepare tamales by burying them in there. Before the Spanish conquistadors came, people used to cook tamales in uncovered pots or pits.
The outside of tamales is a type of dough and the inside is filled. Beef, pork and green corn are among the tamale fillings you can choose from. Many Mexicans also use other primary ingredients. Chicken is also well-loved and another favorite is pumpkin.
Sweet tamales can include raisins and cinnamon. There are occasionally fruit tamales available from Mexican food outlets. Tamales are made and then wrapped in husks of maize. They can be steamed in a kettle after being wrapped.
How to Serve Tamales
In the US, tamales are becoming more and more loved. In Mexico, fillings other than the conventional ones are common.
There is beef and another corn-based component that resembles creamed corn. In the American Southwest, tamales are frequently served around Christmastime.
In the Southwest, they are eaten with a chili con carne sauce and a fiery beef or pork filling. Tamales are simple to prepare and tidy up after. They are also served for dinner in the US and other countries.
Tamales can be purchased frozen from various grocery stores along with tacos and burritos. The best way to consume them is straight from the steamer. There are distinctive south of the border flavors and spices in every bite. When warmed up, they are just delicious.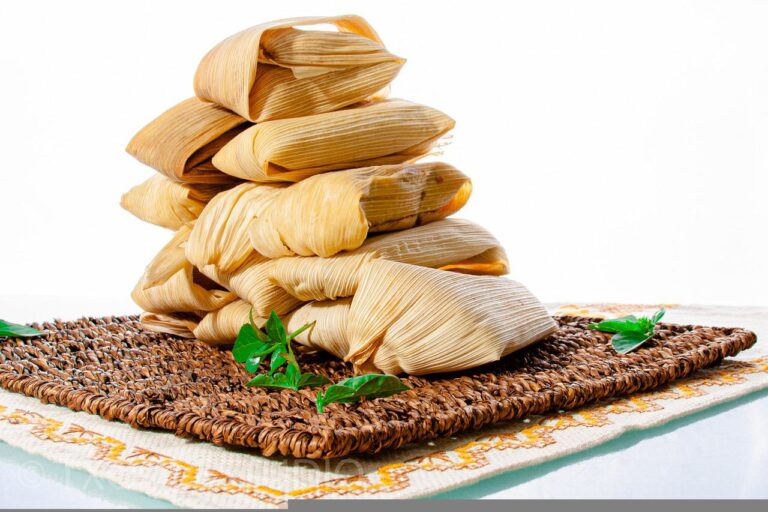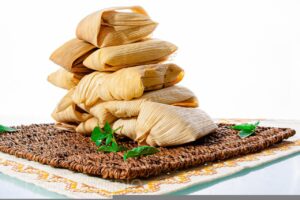 History of Tamales
Tamale cuisine is unique to Arizona and Southern California. It is referred to as a green corn tamale. Green only means fresh and doesn't signify anything wrong with the corn.
The tamale is made with white corn and a choice of cheeses. Then it gets a slice of green chili on top. While still in the corn husk, it is steam-cooked.
The Mississippi Delta area of the United States enjoys tamales as well. After being shared by Mexican workers with African laborers in the cotton fields of the South in the 1900s, it became a well-known snack. There, tamales are referred to as 'hot tamales' and are cooked with maize meal as opposed to masa.
Tamales are more of a special occasion food because they take a lot of work to prepare. They are widely used in celebrations for the Day of the Dead and Christmas.
Tamales are frequently made by families, thus it takes less time to complete the task than it would if it were just one person.
Tamales are fondly recalled by those who ate them as children. They are easy to consume and more importantly delicious. Tamales have a long and storied history.
Try a tamale if you want to experience authentic Mexican cuisine. You'll understand why so many people find it challenging to eat just the one after that.
Print
Homemade Tamale Recipe
Find out how to make tamales yourself at home. This dish does take a fair amount of effort but it's well worth it!
Author:
Prep Time:

25 minutes

Cook Time:

20 minutes

Total Time:

45 minutes

Yield:

2

4

1

x
Category:

Main Dish

Cuisine:

Mexican
3 cups

(750ml) beef, chicken, or vegetable broth

1 1/3 cups

(

240g

) lard

2 teaspoons

baking powder

1 teaspoon

salt

1 teaspoon

dried cumin

4 cups

(

500g

) masa harina (masa flour)

8 ounces

(

225g

) dried corn husks
Filling ideas:
Red chili sauce and pork
Cheese and beans
Chicken salsa verde
Instructions
Soak the corn husks in hot water for half an hour.
Prepare your choice of fillings.
Create the tamale dough: Using an electric mixer, beat the lard and 2 tablespoons of broth in a big mixing bowl for 3 to 5 minutes, or until frothy.
Next masa flour, baking powder, salt, and cumin are combined in a separate bowl then stirred into the lard mixture and mixed using an electric mixer.
Add the broth gradually to create very soft dough. Beat rapidly for several minutes. The dough should spread like smooth peanut butter and be just a little bit sticky.
Put a damp paper towel over the mixing bowl to prevent the dough from drying out.
Put the tamales together: A corn husk should be placed on the counter with the shiny side up and the broad end at the top.
Over the top and middle of the corn husk, equally distribute the dough. Before enclosing the dough in plastic wrap, flatten and spread the masa into a thin layer that is ¼-inch (½ cm) thick.
Keep the dough stretched across the top half of the corn husk so that you have enough room to fold it.
Squeeze 1-2 tablespoons of the preferred filling into the dough's middle. (Don't overfill.)
Now cover the filling with one long husk side. Overlapping the first long side, fold the second long side (like folding a brochure). Fold the bottom of the husk upward.
Tying the tamales (optional): Tying the tamales with a corn husk string merely takes more time, and they will hold together just fine without it. If you're creating several fillings, grouping together those of the same kind can help you distinguish them though. They can also look cute tied!
To cook on the stovetop or in the Instant Pot, add water to the bottom of the steamer or the pot. (About 1 cup (250ml) for an Instant Pot; a few cups (maybe 500ml or more) for a steamer pot. Don't fill the steamer rack higher than halfway).
To keep the tamales from dropping through and coming into contact with any hot water, add a couple more corn husks to the bottom rack.
Hold the tamales just firmly enough to keep them standing up straight, open end up. When using a steamer pot, place the tamales inside and cover them with a wet cloth or corn husks that have been soaked.
In a steamer, get the water boiling (in Mexico they would often place a coin at the bottom of the steamer and when the coin started to tap into the pot you know the water was boiling.) When boiling, reduce the heat to a simmer and steam for an additional 45 to 60 minutes, or until soft. After 45 minutes, check, in case they're done.
In an Instant Pot, cook for 25 minutes on manual/high pressure. Before doing a rapid release, give it a natural release of ten minutes.
Take one out and remove the husk to check if the tamales are finished cooking. When the husk neatly separates from the tamale, they are done.
Cook the dough for a further 5 to 10 minutes if it's still tacky or wet, and then try again.
Depending how fresh your ingredients are, keep leftover tamales in the refrigerator for 5-7 days.
Notes
Tamale Filling Ideas
You'll need 3 to 4 cups of filling for each batch of tamale dough.
Salsa Verde chicken is made by mixing a 16-ounce (450g) can of salsa verde with three cups of cooked, shredded chicken
Beans and cheese would include 1½ cups (180g) shredded mozzarella and a 15 oz (400g) can of refried beans
Pork cooked with your favorite chili sauce or Mexican seasonings
After allowing the cooked tamales to cool, freeze them for up to 2 months in a freezer-safe bag or sealed container.
Tamales that have been frozen or that have been left over can be warmed in the microwave by being wrapped in moist paper towels. When reheated with moist paper towels, they will "steam" more easily. When unfolding them, proceed with caution as they will be hot!
Facts about Tamales
Tamales, one of the most well-known Mexican recipes, are steamed dough packages loaded with hearty fillings such as beans, pork and cheese. These interesting tamale-related facts may surprise you:
Tamales have been around for approximately 9,000 years!
The Incans, Mayans, and Aztecs all used tamales.
Tamales up to 10 feet (3 meters) long and weighing more than 100 pounds (40kg) are produced in the Huasteca area of Mexico.
The Aztecs prepared tamales during the festivals Tiscali and Atamalcualiztli to honor the fire deity and commemorate the birth of the maize god, respectively!
Unofficially, March 23rd is recognized as National Tamale Day.
Tamales make a traditional and complex meal, as is the case with almost everything in our beloved Mexico, so it's frequently served at special ceremonies. The following traditionally apply:
For tamales to be deemed outstanding, the dough must be crossed before being used.
Tamales must be prepared while singing in order to keep them from going sour.
Tamales should not be made in an environment where there are anxious, hungry or crying individuals, because then they would be 'pintos', which means uncooked in some parts and too firm in others.
When the tamales are 'haciendas del Hagar' or taking their time to cook, the steamer has to be kicked or shaken.
Because they still include 'pintos' or cooked and uncooked parts, pregnant women who make tamales must wear a red ribbon around their waists.
Never open the steamer before they are fully cooked since they get waxy and run the danger of turning into 'pintos'.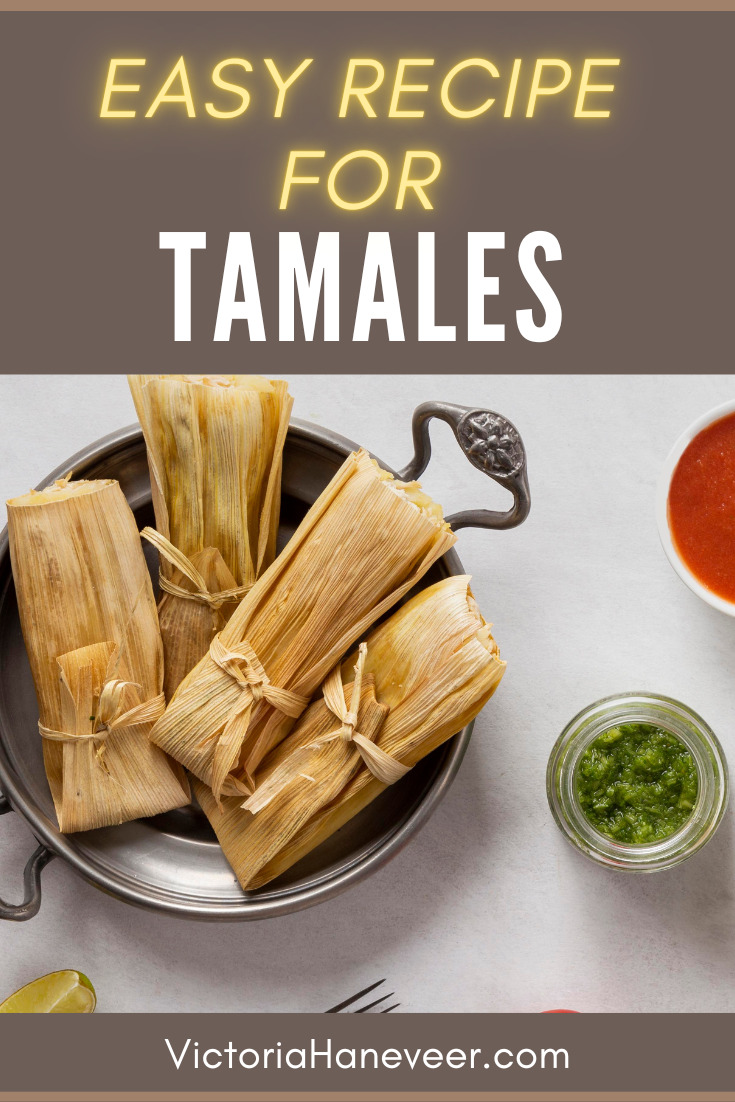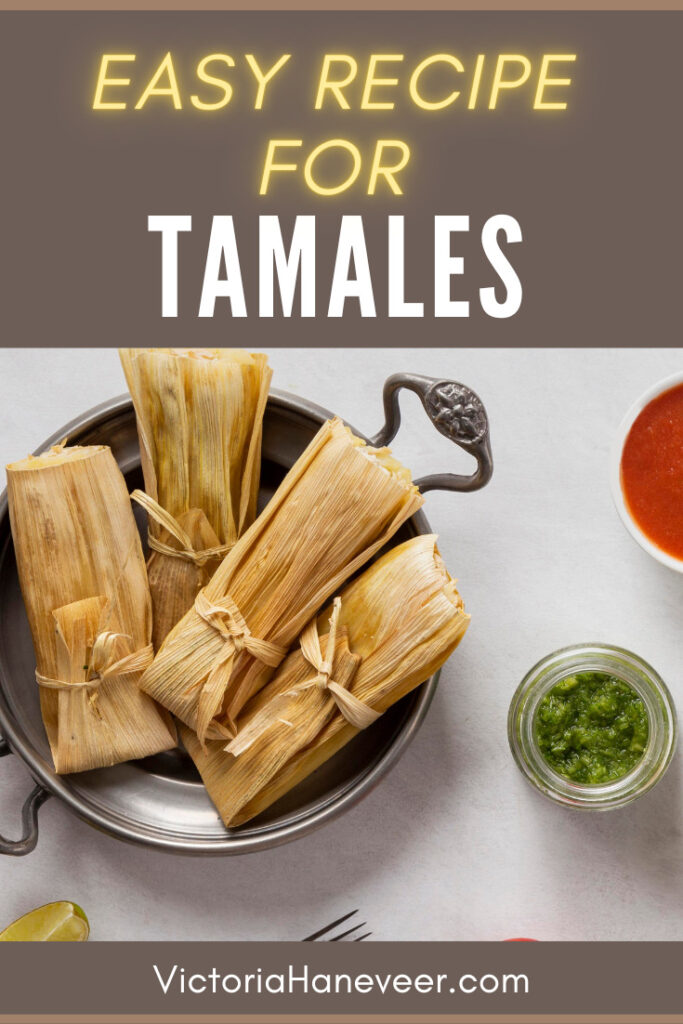 Photos:
Tamales photo created by freepik – www.freepik.com
Image by Jorge Rodriguez from Pixabay