Welcome to this blog where the aim is to bring you all the tastiest recipes, handiest reviews and more. Created by merging various recipe and review blogs and websites into one comprehensive blog, the aim of VictoriaHaneveer.com was to have everything in the one place and make it simpler to navigate and find exactly what it is that you want.
Whether you are looking for a stuffed squid recipe, product reviews, ideas for gifts, travel stories or something else, take a look and see what you can find.
Recipes and Cooking
One of my main passions is food and drink, which is why there are plenty of recipes on here, ones from various cuisines and countries, things I love to make regularly and other dishes which are better for a special occasion.
I'm not so much into baking or dessert-making, but coming up with new dinner ideas is something I love to do, and I also love to share those recipes so other home cooks can enjoy them too.
Some of the recipes on here are classic, timeless dishes which are served in top restaurants, cozy kitchens all around the world, and passed down through the generations, while others are ones friends or family members have shared with me, or dishes I have put together myself and tested thoroughly before sharing them.
You will be able to see a photo of the dish in question, discover the expected prep and cooking times, learn some tips about how to get the best results, and leave a comment if you wish, letting me know what you thought of the dish.
Rediscover the Joy of Cooking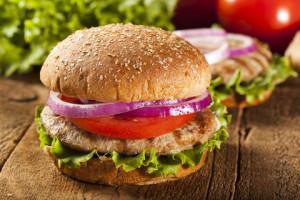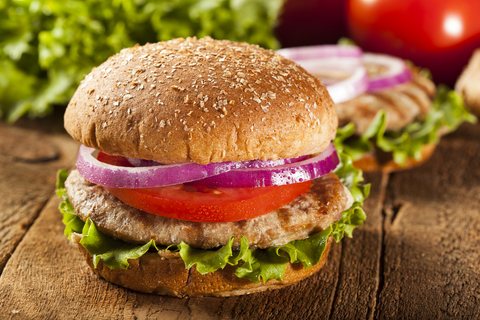 What makes a meal stand out and how can you ensure great results every time? There are many different things you can learn. In fact, even professional cooks still learn all the time and discover new flavor combinations, experimenting in the kitchen and trying out experimental dishes and new cuisines. This learning process does not stop, but bear in mind it is important to have fun with cooking. Recipes do vary and everyone has their own preferences, so there is no such thing as 'one size fits all' when it comes to cookery, since the food one person likes another may not.
Something everyone will agree on though is using top quality ingredients yields the best results, so we recommend you always use fresh ingredients when preparing food. Buying your ingredients locally is a good idea, because food from your local grocery store is going to be better and fresher than food grown halfway around the world and then flown or shipped over and left in warehouses for months on end. Selecting fresh, locally sourced ingredients wherever possible and making sure you use lots of fresh produce in your dishes means attractive, healthy dishes for all the family to delight in, from the youngest to the most senior.
Take appetizers, for example. Anyone can make cheese on sticks but what about homemade tomato tartlets, little Finnish beef pasties or chicken satay skewers – do you know how to make those? We can help you to find a few basic dishes to add to your repertoire and we also have plenty of tips, tricks and articles to inspire and guide you.
Knowing how to make these dishes is really useful and whether you want to make a little snack for your loved ones or surprise and delight your dinner guests, we have plenty of tasty recipes for you to choose from.
Passion for Making Great Meals
Different people have their own approaches to making food. Some find it nothing more than a chore, something that has to be done every day regardless of how you feel about it, while others really love it and describe cooking as fun, exciting or challenging (in a good way) Which of those sounds more like you? If you are identifying more with the first one, then maybe you should change the way you cook. Not everyone wants to spend hours over a hot stove, or even has time to do that, but finding affordable, speedy, simple recipes which are packed with taste and nutrition is enough to get any home cook excited about making food.
Shopping locally, getting to know your local farmers and the little grocery shops near where you live can be enjoyable and you can try the best and freshest ingredients. We can't recommend local shopping highly enough. Even if you buy your staples from a big grocery store, do make some time to visit local farmers' markets and you will definitely be pleasantly surprised how friendly they are and what incredible ingredients you can find near where you live. Fresh meat and fish, along with fresh ingredients grown locally are the makings of some very flavorful meals indeed, and if you are using these great quality items you will not need much in the way of herbs or spices to add flavor.
Newbie cooks learn by finding simple recipes and making those, perfecting them each time they make them, and then gradually moving on to trickier things. So what was the first dish you ever made – perhaps cupcakes, an omelet, toasted cheese sandwich or can't you remember?
You can hone the cooking skills you already have to venture further into the world of cooking and discover new cuisines, new cooking methods and new recipes. You can even make comfort food your family will love using healthy twists to boost the nutrients while slashing the calorie count and fat. Our goal here is to share with you everything you want to know about making wonderful food which will not only satisfy your family but also offer all the nutrients they need.
Adding a Healthy Spin to Comfort Food
So what comes into your mind when you consider comfort food? For a lot of us, that will be cheese-topped pasta dishes, lasagna, fried chicken, pies with gravy, stodgy desserts with ice cream, onion rings, or anything that puts a great big smile on your face. We love comfort food too, but we like to put a healthy twist on it to make it more nutritious for everyone, although we do indulge in the occasional treat, and there is certainly nothing wrong with that!
If you love crispy fried cod for example, you might like to try an oven-fried cod recipe. This simply means the fish is breaded and baked in your hot oven instead of being cooked in the fryer. The result is very similar and the taste is nearly the same (as is the crunch factor) but you will find it is much lower in fat and calories. There are also reduced calorie recipes for lasagna, chili, pasta in sauce, and so many more comfort food recipes. This is the type of food we all love, the kids included, and you can make these flavor-packed meals using economic, easy-to-find, nutritious ingredients, making them a win-win for absolutely everybody.
Different Diets to Consider
There are some people who seem to eat anything and everything put in front of them, while others are on a restricted diet for one reason or another. For example, there are many gluten-free and vegetarian eaters. Some people will not eat bread or any processed carbs because it seems to bloat them while others might be allergic to specific ingredients or they choose not to consume red meat. Regardless of such restrictions, there are still many tasty recipes to choose from. Even vegans, who consume zero animal products, will find they have plenty of choice when it comes to preparing appealing, healthy meals.
Keep Mealtimes Interesting
Cooking ought to be a joy for you, not a chore, but it is also a good idea to focus on preparing different dishes for your family instead of the same things week in week out. Most families have their favorites so if yours loves homemade pizza, for example, why not prepare that once a week?
If you enjoy making a big lasagna and freezing it in portions to serve regularly, there is nothing wrong with that either. You will already know what your family enjoys eating so you will know or at least hazard a good guess what sort of meals will appeal. Not everybody is into spicy food, for example.
You can tweak many dishes to suit your family's palate when preparing your own meals, so if you want to make a beef curry but your family does not like spicy food you might omit the chili or exchange the medium curry powder for a mild one, or you could add extra plain yogurt or cream or even fruit to balance out the heat and add a cooling element. The same applies if you find you do not have an ingredient. Swap one ingredient for another one when making a meal. Maybe your recipe calls for bell peppers and you are out of them. Simply use mushrooms or asparagus instead, or substitute another ingredient which will work nicely with the other ingredients in the recipe.
Useful Product Reviews
Another part of this blog is reviews, and I like to review products I have used myself. The importance of reviews these days is huge, especially since online shopping is so popular, which means we have to go by reviews rather than being able to touch and closely examine the products for ourselves.
Product reviews are an essential part of choosing the best products these days. After all, there is more choice than ever before, and it can be confusing finding so many near-identical items for sale. How is a shopper to know which is the best buy? Personally I always look online for reviews before shopping online. It's different if you are in a store and you can touch, smell, look at and test the item in question.
When you are shopping online it's more like a blind risk, so finding some reviews online are sure to help, whatever product you are considering. Of course if you look at an item on a shopping site, you might see a combination of 1-star reviews, 5-star reviews and plenty in between, and that can make it even more confusing, which is why I stick to items I have personally used and tried out, so I can give you my honest review about the item in question. If I like it I tell you why. If I didn't like it I tell you why. Hearing 'oh that is no good' is no use without reasons to back it up.
I believe a good review is not about telling you whether you should avoid or purchase something, but should instead focus on the perceived quality of the item.
I like to use all my senses to judge something, because if I were to read a review I would want to know how something looks, smells and feels, whether it is an item of clothing, an electrical gadget or some kind of cosmetics or lotion.
Why Write Reviews?
Although I also review things which disappointed me, I prefer to review great items because it's like chatting to a friend about a good purchase. If you buy something wonderful and have a good experience then you want to tell the world about it.
I love finding items which are good value for money, which deliver all their promises, and which live up to my expectations. If something is advertised as being X, Y and Z, it should deliver X, Y and Z. Companies these days know there are reviews appearing online as well as word of mouth, so perhaps they are more interested in offering value for money. At least, that is the hope!
You will often find reviews on shopping websites written by real customers and those are worth reading too, since they are written by people who have no reason to write anything except the truth.
They simply wish to share their opinion of the product. Although person A might love the product and person B might hate it, it is often possible to read between the lines. After all, if one person dislikes the smell of lavender they are not going to like a lavender scented pillow. If someone else adores this aroma they might award it a 5 star rating if it does what it is supposed to do and the price is fair for the quality.
Reviews, for me, are a form of self-expression. I'm not claiming my opinions are more valid than anyone else's, but I do like to share my feelings and opinions with others. If I pay for a service or item and I am happy with it, I have nothing to lose by telling everyone, and supporting the company who makes the item.
If I find something really poor quality or disappointing, the same applies, and I do not mind warning people about scams or bad items, just like I would want to be warned myself.
And More…
Although this blog is still fairly new, you can expect a regular flow of brand new content. If you find something here you like, you are invited to leave comments, and if you would like to bookmark the site, all the better!
Enjoy your visit,
Victoria Haneveer
Other Posts You Might Like