griddle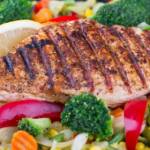 The griddle is a fantastic tool which I often use in the kitchen for cooking not only chicken but steak, fish and vegetables too. You need less fat than if you were to shallow fry or saute, and can expect attractive griddle marks, either lines or crisscross, depending how you turn the chicken while it is cooking. Learning how to griddle chicken breast is so easy and worthwhile.
A nice cast iron griddle pan is a worthwhile investment, and since you can cook all kinds of meat, poultry, seafood, vegetables, and even some kinds of cheese (like halloumi) in there, you will find yourself using it frequently.
Griddled Chicken Breast Uses
One of the best things to cook on there has to be chicken breast. This lean, tasty meat is perfect for any kind of diet (well, except vegetarian!) and you can serve it in all kinds of ways, perhaps marinating it first or adding a spice rub or sauce. You can also cook it plain, then use it to top a salad, chop it and add it to omelets or tacos, or find many other uses for it. Some people like to cook a big batch of griddled chicken breast because it keeps in the refrigerator for up to 4 days and you can enjoy it as a snack or as part of a meal. If you know how to griddle chicken breast you can make all kinds of chicken dishes.
Continue reading →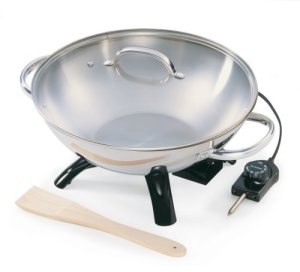 Technology has become a huge part of everyday life, and every area of your home will have some form of electrical item to make life easier. The kitchen is no exception, and there are many different electrical cookware items which will enhance your cooking experience. Perhaps you already have all the electric cookware for the kitchen, or it could be you are considering some new purchases. One thing is for sure, and that means you won't be short of choice, because there are so many wonderful items to choose from.
Alongside the traditional pots and pans, you are likely to see many new high tech cookware items.
From electric griddles and woks to crockpots and multi-cookers, many of our favorite kitchen gadgets and appliances are now electric, favoring electricity over conventional items. You can do so much with these gadgets. Continue reading →
Some More Hot Content For You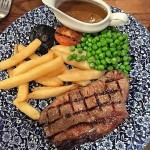 Steak is one of the most popular cuts of meat but unfortunately a lot of people are rather clueless about how to transform a raw steak into something flavorful, tender and perfectly cooked. Perhaps it is your first time cooking steak or maybe you are keen to find out some griddle tips, because this ridged pan is so handy in the kitchen. Either way, read on for my foolproof recipe and learn how to griddle steak like a pro every time you make it.
Barbecuing is one of the best ways to cook this cut of meat, because you can't beat the lovely smoky flavor, but what happens if you can't barbecue and you don't want to pan-fry? The answer is using a ridged griddle pan. Not only can you cook the steak without adding any fat, but you can make crisscross marks on it and they add a certain charm to the meat. See how knowing how to griddle steak means you can rustle up something really amazing?
Continue reading →
Other Posts You Might Like