Spring cleaning isn't only for springtime. Whenever you feel like you need a fresh start, your home should be the place to begin. After all, your home is where you spend most of your hours – especially if it's also your place of work.
Your home environment affects your mood, your sense of well-being, and even your health. That's why I have put together some tips and resources to help you get a fresh start by revamping your home.
Your Culinary Space
Updating your kitchen can give your home a fresh start and breathe new life into your cooking routine. Whether you choose to simply repaint your cabinets or go all out with new appliances and countertops, a kitchen makeover can transform the heart of your home.
With countless design options and modern technology, updating your kitchen is an exciting opportunity to create a space that is both functional and stylish. Once the remodel is complete, why not plan to make some great new recipes to try in your updated kitchen!
Your View
Looking out at the world, the healing power of nature finding its way in through your windows is how most of us begin our day. Cleaning windows, screens and gutters will not only improve that view, but it will improve your health as well by reducing germs and allergens.
Allowing more natural light will also improve the overall look and mood of your home. It's best to hire the professional services of window cleaners for this since they have the means to do the job more effectively and with less hazard to you than if you took on the job yourself.
Your Closets and Cabinets
It's too easy to close the door on the clutter that accumulates over time in our closets and cabinets. That is until we're in need of something that we're pretty sure is buried within. Make a fresh start by taking each closet and cabinet and one by one begin sorting through and organizing them. Take advantage of shelves and containers made for that purpose.
Next, take clutter that has been accumulating elsewhere in your home and find a place for it in your newly organized closets, or donate what you no longer need to charity. Clutter in your home adds to a sense of anxiety and stress that can actually be unhealthy.
Your Home Office
Adding things to your home office to make it both a place of productivity as well as creativity is another area you'll want to give a fresh start. Fresh paint in blues or off-whites, while adding some interesting wallpaper to one of the walls, can make it feel like a whole new room.
Bring in some plants that do well with lower light and less frequent watering. Plants are great at adding oxygen, filtering out harmful chemicals, and adding a sense of calm and well-being to any place.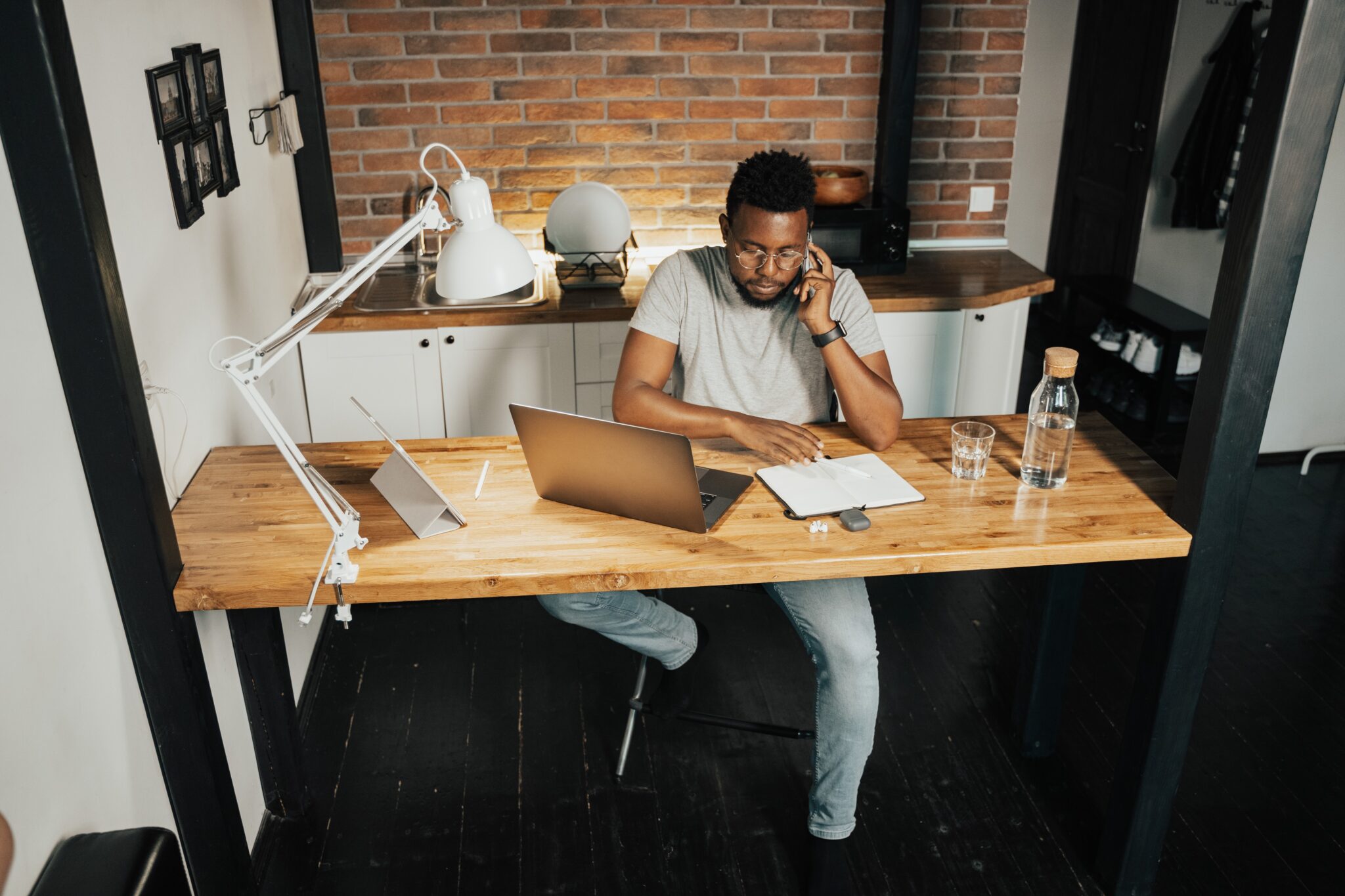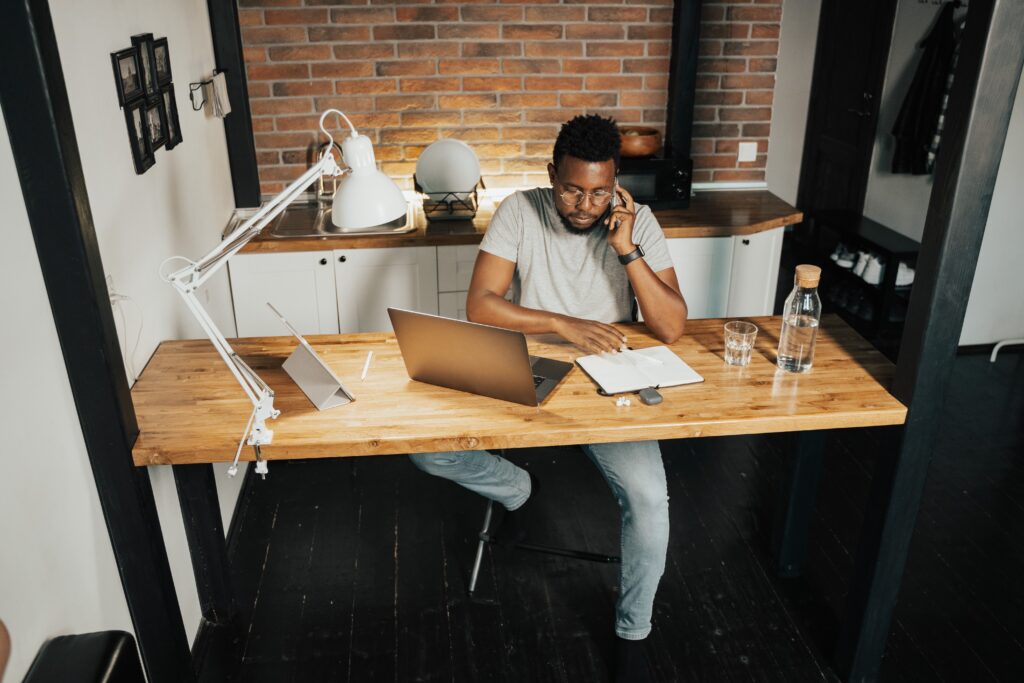 A Sanctuary Room
Converting a spare room or an unused portion of the house into a place to get away from it all will feel like a fresh start on the rest of your life. If you have a hobby that you enjoy or have been thinking of taking up, create a special place in your home for that. It will boost your mood in a way that will carry you through all the more mundane parts of your day.
A place for relaxation and meditation for those times you need to restore your inner peace can feel like a daily vacation. Wall waterfalls, wind chimes, yoga mats, and a sound system for playing calming music can be done in a very small part of your home.
Done correctly, it could even benefit you financially by improving your home's value. Just make sure there's a door or some way to make it private and distraction-free.
The Outside
Nothing says fresh start like flowers, so find a spot to call your own, perhaps outside your office window. Create a garden to attract butterflies or honeybees.
Add a few bird feeders and a rock waterfall to the garden and you've got your own little paradise. Add a nice bench or chair swing for those times you just need to be outside.
Tackle Maintenance and Repair Projects
Taking on repair projects at home can be daunting, but it can also be a refreshing experience. Whether it's fixing a leaky faucet or patching up a hole in the wall, tackling these projects can give us a sense of control and achievement.
Before starting any repair project, it's important to assess the level of difficulty and ensure that you have the necessary tools and knowledge to complete the task safely.
If the projects are beyond your skill set, then contact professionals to ensure the job is done right the first time. Take a look at home management apps that can recommend contractors and remind you of regular maintenance tasks. These tools can come in handy for finding the right people to help manage your repair projects.
Make Your Home Your Sanctuary
Giving yourself a fresh start can change how you feel, your productivity at work, and even your health and wellbeing. Whether you're streamlining your home office or setting aside a special place to relax, take some time to make a fresh start for yourself by making a fresh start in your home.
Photos from Pexels