Many people are eager to start making the best and most easy wonton recipes but wait – what are you going to serve with the wontons? If you are serving them in soup then that is one thing. If not, you might like to serve a wonton dipping sauce on the side, to dip your steamed, baked or fried wontons into. You are going to need a tasty dipping sauce for wontons, to complement them.
A wonton dipping sauce can be something out of a bottle such as soy sauce, oyster sauce or chili sauce, or it can be something you make yourself. Consider the wonton filling when thinking about what type of wonton dipping sauce to prepare.
Sauces for Dipping Wontons
For example, a creamy filling like crab Rangoon would be best with a chili dipping sauce for wontons or something else which contrasts. You will not want to dip cream cheese wontons into a creamy sauce or super-spicy wontons into a hot sauce. Contrasting the flavors is always good.
Basic wontons with ground pork and shrimp as well as typical additions like ginger, soy sauce and green onions, can be served with pretty much any kind of dipping sauce for wontons you want. You can even serve 2 or 3 sauces on the side, to let people decide which they prefer.
Some of the Best Dipping Sauce for Wontons Recipes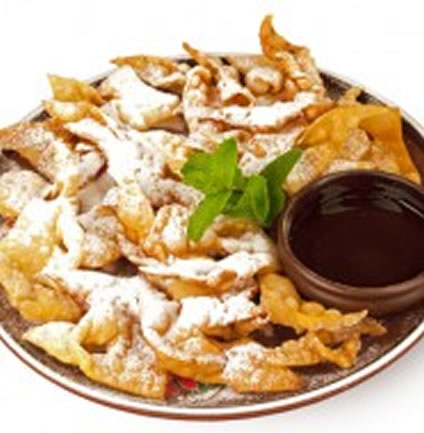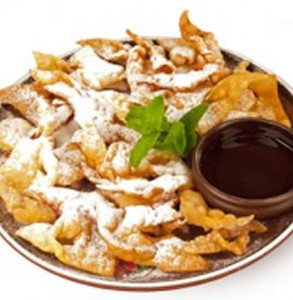 Combine a tablespoon of water with 2 tablespoons of hoisin sauce, ¼ cup of soy sauce, ½ teaspoon of toasted sesame oil, ½ teaspoon of white sugar, ¼ teaspoon of minced fresh ginger, 1 teaspoon of chopped green onions and a minced garlic clove. Add extra hoisin sauce if it's not thick enough.
Cover and chill for a couple of hours to let the flavors blend and warm in a small pan before serving. This oriental wonton dipping sauce always gets rave reviews.
Or try mixing 2 tablespoons each of water and soy sauce with 1 teaspoon of white sugar, a pinch of ginger and some hot red pepper flakes, for a sweet sauce with a bit of a kick.
Try this Peanut Sauce
Make a flavorful peanut dipping sauce by whisking 5 tablespoons of peanut butter with 1½ tablespoons of dark soy sauce, and 2½ tablespoons of Chinese rice vinegar. Add in 3 teaspoons of white sugar and 3 tablespoons of warm water.
Keep this sauce in a sealed container in the refrigerator until you are ready to serve it. Chill it for at least 2 hours anyway, so the flavors can blend. You might need to thin it with a bit of warm water before serving. Use this sauce within a few days.
Dipping Sauces for Dessert Wontons
Dessert wontons are slightly different because these can be served with powdered sugar and ice cream syrup. They can also be served with whipped cream or ice cream on the side. Any sauce you would serve with a dessert would be nice with dessert wontons and since these are often eaten out of a bowl you can drizzle the sauce over them instead of serving it on the side like you would with savory wontons.