Eggplant has a unique flavor and it works really well as a gratin, when you add a crispy crumb topping and get it really crispy and golden brown. This eggplant gratin, or eggplant au gratin, could be a side dish for chicken, fish, meat, or even a vegetarian entrée served with bread or another starch on the side.
Tasty Versatile Eggplant au Gratin
Eggplant, known as aubergine in some places, is easy to find, and you can do plenty with it such as making the classic dish moussaka, in which it is layered with ground meat, or you can batter it and deep-fry it for a crispy snack, or even take a look at the following eggplant gratin recipe and discover this brand new idea for eggplant.
How to Make Gratin Eggplant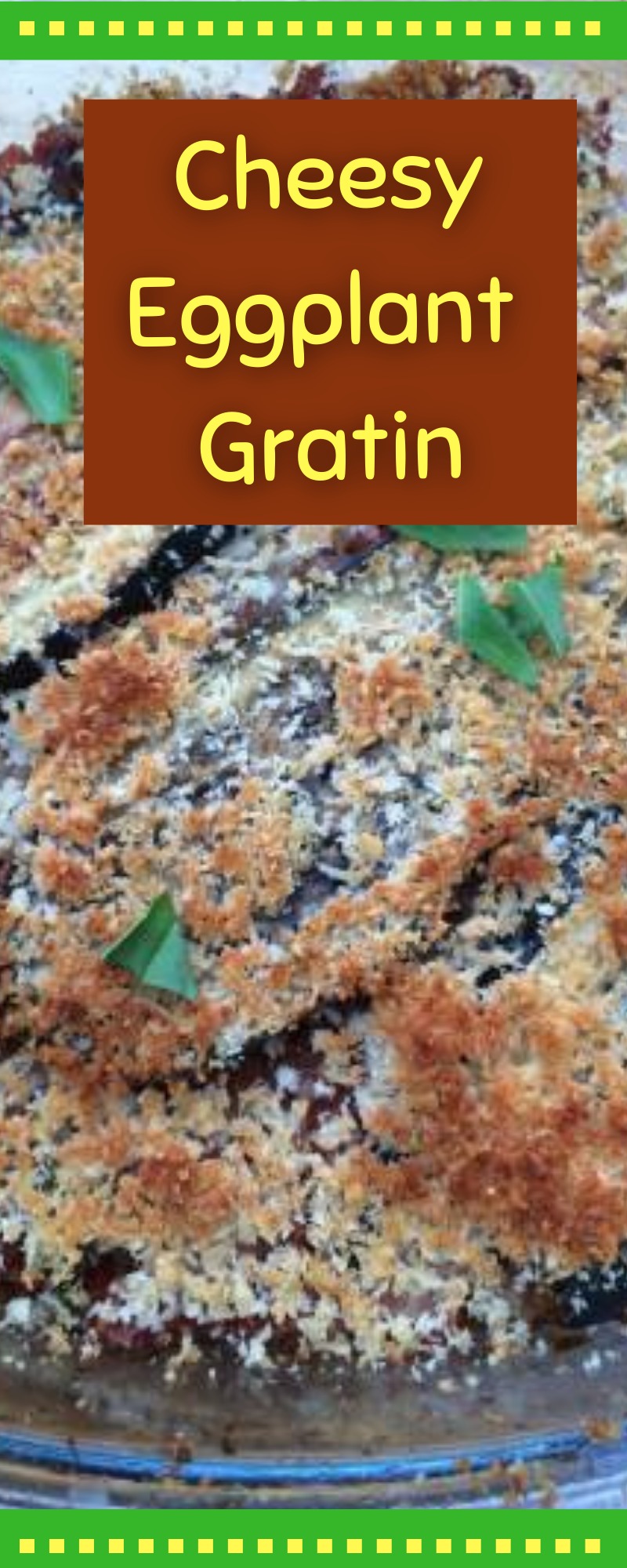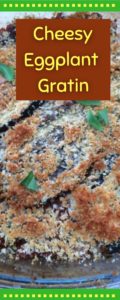 The first thing to do is cook your eggplant slices and this can be done on the stove or in the oven if you prefer. Maybe you have some leftover slices from a recent cookout and then you can expect a nice smoky flavor too! Cook it in batches and then you can proceed with the recipe.
Ricotta, egg, cream, and Parmesan combine to make a lovely, creamy sauce. The eggplant is then layered with this creamy sauce and also some marinara or tomato sauce, and then the layers are repeated. You don't have to be too neat with the layers in this eggplant gratin. You can give it a rustic touch if you like.
Finish with Parmesan cheese, and then bake until the topping is crispy and the creamy custard-like layer is set. This will be piping hot when it comes out of the oven so let it sit for 5 or 10 minutes before serving if you like.
You can either make this in a pair of individual gratin dishes or one large one. It just depends what you have.
If you don't have one, use a shallow pie-dish or similar, another which will hold the layers and be the right size for this recipe. Double the recipe if you want (and use a larger dish!)
How to Make Eggplant Less Bitter
Some people dislike the slight bitter flavor from eggplant while others say they cannot taste it. If it is an issue for you, it is really easy to fix.
You can get rid of the flavor and still enjoy the eggplant gratin. Just put the eggplant slices in a colander, sprinkle plenty of salt over them and let them sit for half an hour, then rinse all the salt off.
The salt will draw that bitter flavor out and you will see droplets form on the eggplant slices. Another way is to freeze the slices but this makes them mushier so I prefer the first method.
Print
Best Eggplant Gratin
The distinctive flavor of eggplant is showcased in this rich, creamy and crispy-topped gratin recipe. The flavor is so good and this dish is unusual enough to make a change from the norm but it's easy to make which is a plus.
Author:
Prep Time:

15 mins

Cook Time:

35 mins

Total Time:

50 mins

Yield:

2

1

x
Category:

Entree

Cuisine:

Italian
3/4

lb (340g) unpeeled eggplant, in 1/2-inch (1.5cm) slices

1/4 cup

(

25g

) ricotta cheese

1/4 cup

(60ml) Half & Half (or half milk and half thick cream)

1

large egg

1/2 cup

(

50g

) plus 2 tablespoons freshly grated parmesan

1/2 cup

(60ml) marinara or tomato sauce
Olive oil, for frying
Salt and black pepper, to taste
Chopped fresh basil, for garnish (optional)
Instructions
Preheat the oven to 400 degrees F or 200 degrees C.
Heat 1/8-inch (3mm) of oil in a big skillet over a medium heat.
When it is nearly smoking, add some slices of eggplant and cook, turning once, until they are browned on each side and cooked through, watching out for splatters.
This should take 5 minutes or so.
If you prefer, you can bake the eggplant.
Let the cooked eggplant slices drain on paper towels.
Put more oil in the skillet, heat it up, then add more eggplant slices until they are all cooked.
Meanwhile, in a small bowl, mix the ricotta with the egg, Half & Half, 1/4 cup of the parmesan, and a small pinch each of salt and pepper.
Arrange a layer of eggplant slices in each of 2 gratin dishes.
Sprinkle with parmesan and a little salt and pepper.
Spoon in 1/2 of the marinara or tomato sauce.
Add a second layer of eggplant, another pinch of salt and pepper, half the ricotta mixture, and then a tablespoon of grated parmesan on top.
Put both gratins on a baking sheet and bake for about 25 to 30 minutes or until the top is browned.
Sprinkle with fresh basil before serving if you like, for a nice splash of color.