Before I move on to my experience at the Manor House at the Houstonian, allow me to share just a little bit of background. My husband and I moved to Houston last year, in July to be precise, and we wasted no time diving into Houston's amazingly diverse culinary world.
We ate at so many different places, trying to get a feel for what was popular locally and, well, simply enjoy these gastronomic experiences. We tried chain restaurants, Mom 'n Pop places, Japanese, Korean, Southern, French… well actually, a little bit of everything.
And you know what I realized first? Two things. First… Texans like their food. Whether it's barbecue, fast food, takeout, whatever – the portions need to be hot and they need to be satisfying. Second… there is a lot of competition in Houston. A lot of options. Open a mediocre restaurant and you're not going to be in business for long, because we locals know what's what. Since last summer I've had the pleasure of dining at many local eateries. And yes, you'd better offer great food if you want to do well.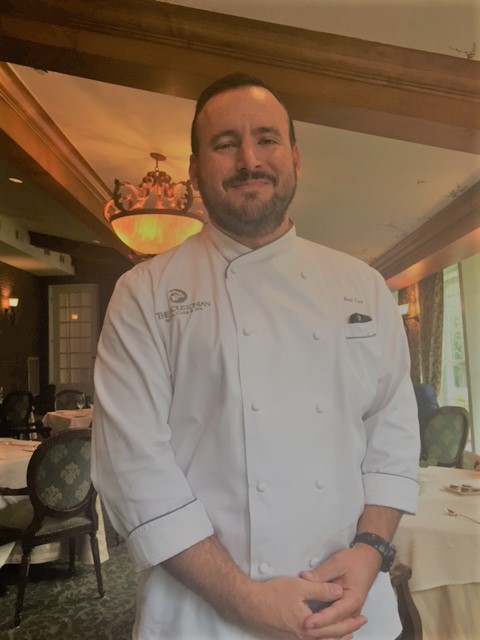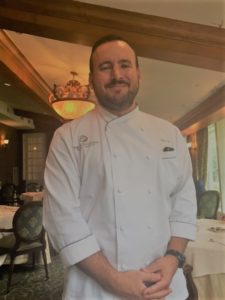 First Impressions
The Manor House at the Houstonian gave me a good first impression and our reception was warm and friendly. The atmosphere calm, cool and pleasant.
We were greeted, seated and made to feel really welcome by Seliece Womble, Campus Director of PR and Marketing, and the rest of the staff.
I tend to eat out a couple times a week, and that would be dinner, so lunch out is a rare treat and the Manor House was a great place to head for a mid-week feast.
Manor House at the Houstonian: A Little History
This former private club was build in 1955 as a private residence and the cuisine is a mixture of classic French food and techniques and Gulf Coast Creole recipes. I was curious to try this enticing blend.
For the last 30 years, the Manor House has been a private dining restaurant for Houstonian Club members (during the day) and also a private function venue (during the evenings).
It was launched as the Manor House restaurant in 1986 but you had to be a member to dine there. That is, up until last year (just over one year day ago) when it opened its doors to anyone who loves good food!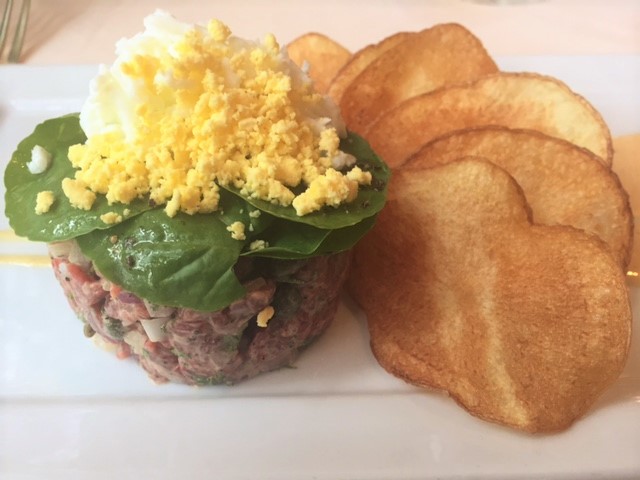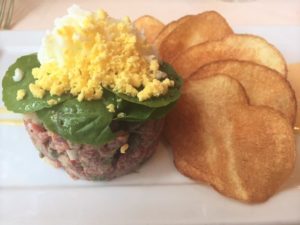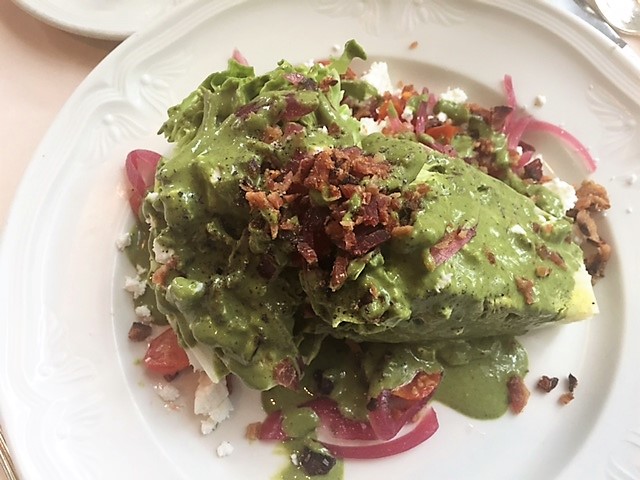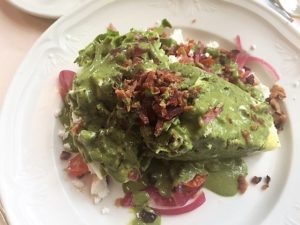 The menu was very tempting and I wanted one of everything. Decisions, decisions…
Something to Start With
My husband started with the steak tartare, which came with Yukon potato chips, egg and a watercress salad
I opted for the Bibb wedge with Green Goddess dressing, tomato confit, bacon, red onion and local feta cheese.
Both were so good! The steak tartare was juicy and flavorful and the presentation was top-notch. As for the salad, the flavors and textures contrasted really well.
Manor House at the Houstonian Hotel: The Main Course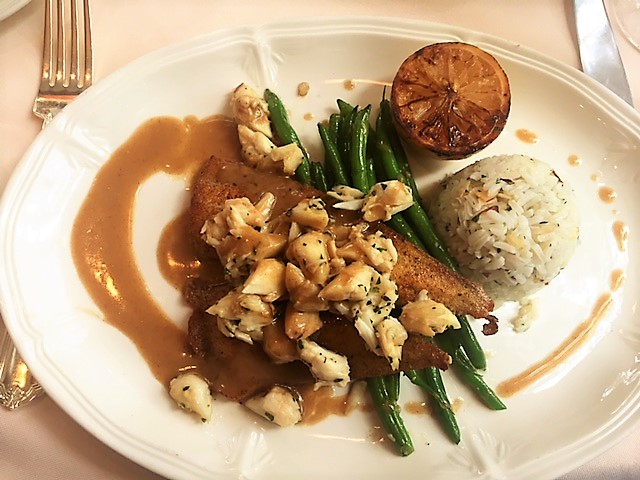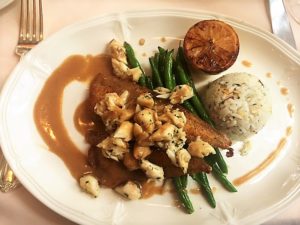 For our entrees, we couldn't resist the lemon sole meuniere, which came with jumbo lump crab, haricot verts and almond popcorn rice. The lump crab was a nice Gulf Coast addition and there was no shortage of the delicious sauce.
Usually we get two dishes and share, but we both had a hankering for this classic fish recipe and we found the flavors and composition perfect.
As for the atmosphere of the Manor House, it was quiet and relaxing, making it ideal for anything from a business dinner to a date or a catch-up with friends.
It's intimately elegant. The Houstonian also offers Center Court Cafe for light dishes and Arbor Grill which is great for a family meal.
And Now for Something Sweet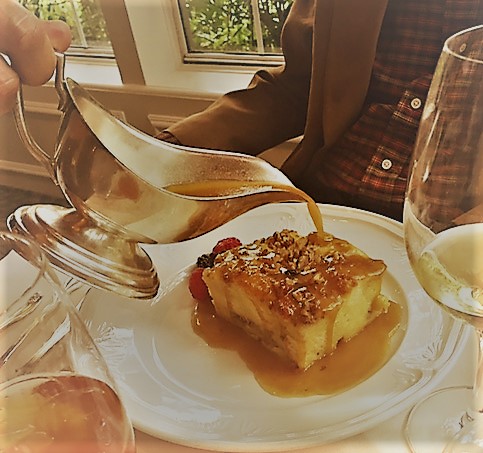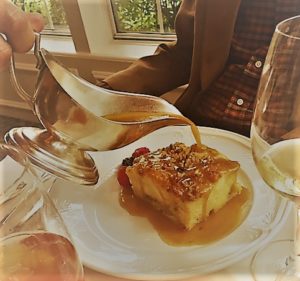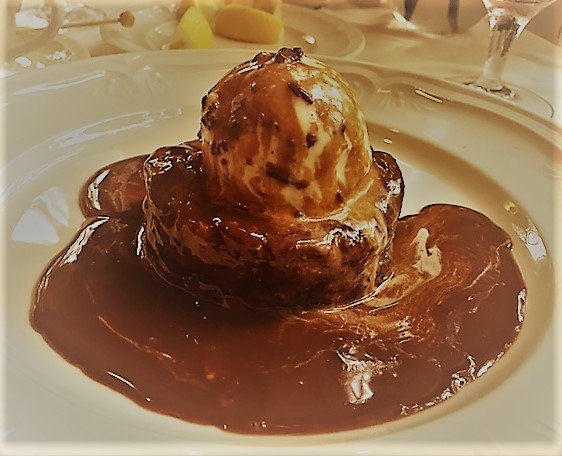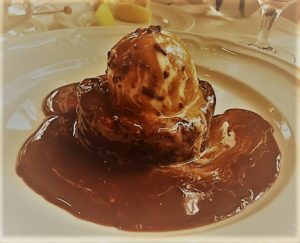 Although we were quite full, the dessert options were too temping.
So we went for the brioche bread pudding with raisins, pecans and butterscotch sauce.
We also picked the hazelnut chocolate brownie crisp with Nutella-swirled ice cream, fudge sauce and toasted pecans. Both were, as expected, very tasty!
All in all, I was very impressed with The Manor House at The Houstonian and am looking forward to a future visit.
Remember, it's only open for lunch, so if you usually have a sandwich at your desk, why not treat yourself one day instead?