This calorie free food is for anyone looking for items which do not contain calories, carbohydrates, fat or sugar. Doesn't that sound exciting!
Their range includes fruit spreads, regular and flavored mayo, pouring syrups, salad dressings, pasta sauces, whipped peanut spreads, dips for chips or fruit, condiments, and more.
Carb-Free Too
These products contain no carbs either, so you can enjoy as much as you want. But what do these calorie free food products actually taste like? I have bought a selection of them recently, to try them out for myself, and I have to say some are better than others.
My favorites are the pancake syrup because it honestly tastes exactly the same as the regular kind which is jam-packed with sugar, and maybe the blueberry jam which is also lovely.
Would you rather have 2 pancakes and regular pancake syrup, or for the same calories, 3 pancakes with the calorie-free type of syrup, if the flavor is exactly the same? Exactly – 3 instead of 2 sounds good doesn't it! This is why I love calorie free food.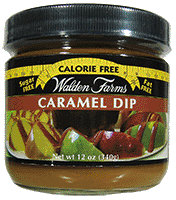 To make something without providing you with any energy requires the product to be mostly made of water and some kind of thickener, and some of them contain artificial flavors and other synthetic ingredients. For me personally, given the choice of sugar or artificial sweetener, I would go for the sweetener every time.
I don't have any bad reactions to calorie free food and it does not rot my teeth or contain empty calories like sugar. Some people only eat all-natural products and this brand is not really aimed towards them.
Walden Farms Calorie-Free Caramel Dip, on Amazon
I am glad I found these calorie free food options and I love most of them! Keep reading for my reviews of various ingredients and products as well as links to Amazon and eBay so you can buy your own.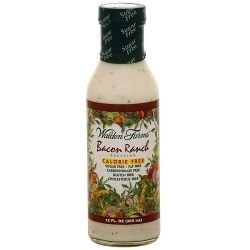 Walden Farms Foods do not contain carbs, sugar or fat either, so you can really indulge!
Browse the chocolate or caramel dip, creamy salad dressings, rich pasta sauces, jams and jellies, smoky BBQ sauce and more. These products are a revolution in diet food, and they taste great while helping you slim down!
Walden Farms Bacon Ranch Dressing, on Amazon
Walden Farms Reviews
I love the fruit spreads and syrups best, out of the whole range. The fruit spreads have the consistency of a smooth jam (like jello without any chewiness) and they smell and taste exactly as they are meant to.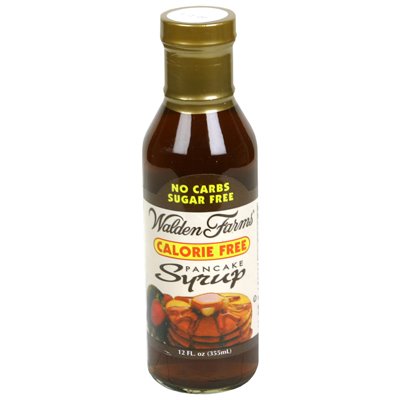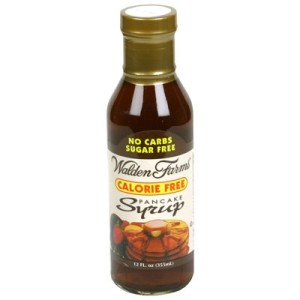 These are great if you fancy something sweet. Just grab a couple of 25 kcal breadsticks and dip them in the jam.
You can also try the marshmallow or chocolate dip. The syrups are lovely over ice cream or fruit and a great example of calorie free food you can often enjoy without the guilt.
I love the pancake syrup because it tastes pretty much identical to regular pancake syrup, but with zero calories it obviously doesn't impact your waistline in the same way!
Calorie-Free Pancake Syrup, on Amazon
Salad Dressings
Another favorite of mine with regard to calorie free food is the bacon ranch dressing. Actually the Caesar dressing is pretty good too. These dressings are pretty thin so be careful when pouring them out of the bottle. The peanut spreads do smell and taste like peanut but the texture is more like jello, so while I might use this to flavor a recipe I would not have it on my toast.
Tasty BBQ Sauce

The BBQ sauces are great and you can add some pork chops to your slow cooker, pour on a few tablespoons of BBQ sauce and cook on low for 10 hours, before shredding the meat with a pair of forks. Serve on a bun with extra BBQ sauce on the side. I haven't tried the pasta sauces but when I do I will update this review.
What's Not So Nice about Calorie Free Food?
The worst Walden Farms product I ever tried was the French Onion dip. The flavor was horrible and that ended up in the garbage, but just because I didn't like it doesn't mean you won't.
Depending where you live you might be able to find this brand in the store or online, but scroll down and find out the best-priced ones on eBay and Amazon and save yourself some money by purchasing online.
Zero-Calorie Thick and Spicy Barbecue Sauce, on Amazon
More Tips for Slimming Down
Don't underestimate the importance of exercise, and anything you can do to get moving is beneficial. Calorie food isn't the only solution. Even a gentle walk is better than nothing at all, but if you want to try different sports like swimming, jogging or working out using the Wii-Fit for example, try all these and see which you prefer.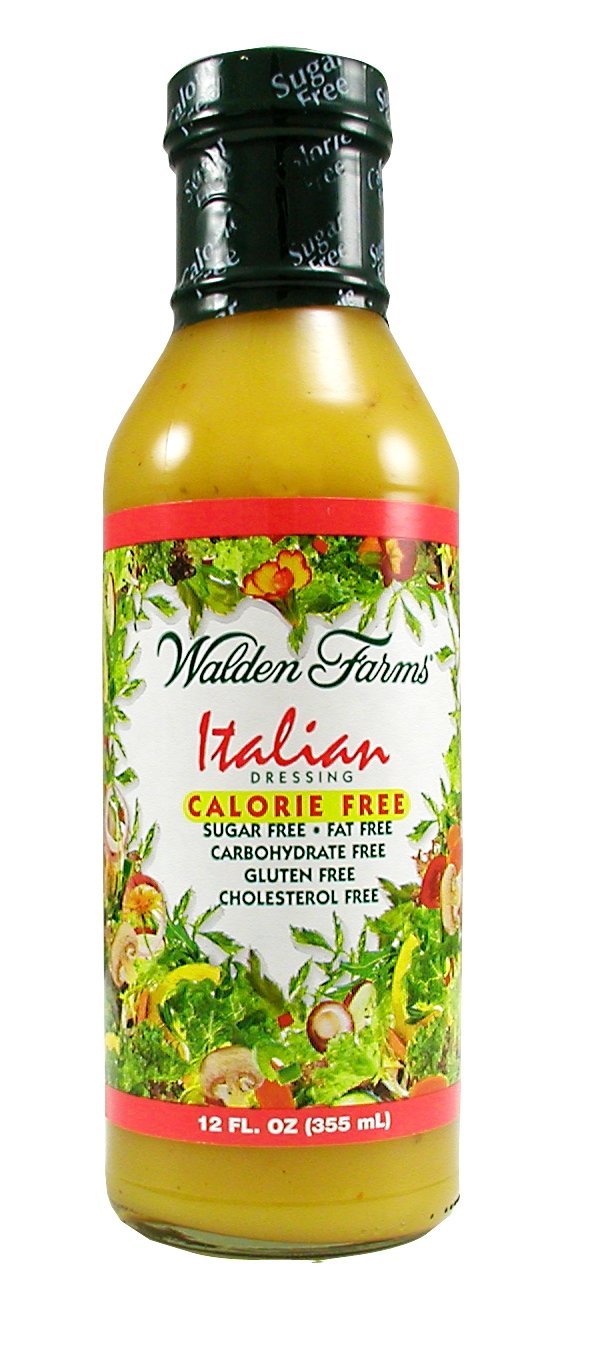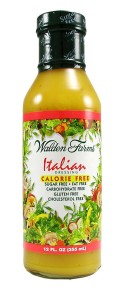 Also keep an eye on how much you pop into your mouth while you are preparing food.
Although a lot of people don't count that cube of cheese, that spoonful of honey or that handful of fruit consumed which prepping their meal, they are going into your body so count them, and the best way to count is by keeping a record!
I use Fitday.com but you could write your meals down on paper if you prefer or use another program online or on your tablet or phone. Keep an eye on what you are putting into your body and get moving whenever you can, and the pounds should melt off.
Calorie-Free Italian Dressing, on Amazon
Click to see the

WHOLE RANGE

of calorie-free food