I have always loved ice coffee but find it prohibitively expensive in the coffee shops. There are plenty of ice coffee recipes online but many are too time-consuming to bother with, advising you to brew the coffee for 18 hours with mint leaves or add an array of ingredients which you probably don't already have. That was my inspiration behind this 3 minute ice coffee recipe.
The following recipe is for a basic ice coffee but of course you can jazz it up however you wish, adding syrups, sprinkles and cream on top, a shot of liqueur or whatever tickles your taste buds today.
Flavored Syrups for this 3 Minute Ice Coffee Recipe
I have a selection of syrups here including vanilla, caramel and strawberry and sometimes I will add a splash of one of those to my ice coffee. It just depends on my mood. I'm not into sweet coffee so I often do not bother with syrup.
Of course you can use decaf coffee for our 3 minute ice coffee recipe if you want, or another specialty blend. Some people prefer to brew another type of coffee because they don't like instant granules. That is fine but of course it will take a little longer. Play around with this recipe and with the quantities until you find a nice-tasting beverage which you can rustle up in 3 minutes whenever you fancy a homemade ice coffee.
Print
Basic 3 Minute Ice Coffee Recipe
Save a fortune by making your own ice coffee instead of buying it each time. You will be able to customize this basic recipe to get your preferred flavor, size and result.
Author:
Prep Time:

3 mins

Total Time:

3 mins

Yield:

1

1

x
Category:

Drinks
1 tablespoon

instant coffee granules
Freshly boiled water, as needed
Ice cubes, as needed
Milk, as needed
Sugar (optional)
Half & Half or cream (optional)
Squirty cream (optional)
Sprinkles or cocoa powder or cinnamon powder (optional)
Instructions
Put the sugar (if using) and coffee granules in a mug and pour over the boiling water.
You should fill the mug to near the top.
Stir until the sugar and coffee have dissolved.
Put the ice cubes in a glass (I like to use a 16 oz one but the choice is yours).
Pour the coffee mixture into the glass, over the ice cubes.
Add milk, cream and/or cold water to taste.
Top with squirty cream if you like, and sprinkle over cinnamon or whatever you wish.
Add a straw and enjoy.
Notes
I find that a tablespoon of coffee granules is good to make a 16 oz (one pint) glass of ice coffee.
I like to add milk until the coffee looks the right color, then squirt cream on top.
Sometimes I use Half & Half for a creamier result.
Nutrition
Serving Size:

1

Calories:

549

Sugar:

17g

Sodium:

244mg

Fat:

42g

Saturated Fat:

26g

Unsaturated Fat:

13g

Trans Fat:

0g

Carbohydrates:

29g

Fiber:

0g

Protein:

16g

Cholesterol:

142mg
Stone Cask Ice Rounds – Silicon Ice Mould
When making a 3 minute ice coffee recipe, the amount of ice you add is up to you. I like to use a giant ice cube ball though because you only need one and it doesn't melt and dilute your coffee!
Feel free to use normal ice cubes if you prefer. Fill the cup between 1/4 and 1/2 full so there is enough ice to cool your coffee right down.
These giant balls are versatile and they are perfect for cooling your coffee down to make ice coffee, but you can also find lots of other uses for them as well. Pop one in your glass of whiskey and it will keep it cool without melting too fast or diluting your drink.
The bigger the ice the longer it lasts, which was the thinking behind these when they were designed, and they work really well, so if you want to cool your drink down without diluting it, without melting too fast, and without having to use those plastic-coated 'reusable' ice cubes, these are a great solution. I love mine and always have some in the freezer. I use them in this 3 minute ice coffee recipe, soft drinks and more. You could even roll one between your wrists when the weather is too hot (trust me, that does cool you down!)
You can take a closer look at giant ice cube balls here:
Stone Cask Ice Rounds – Silicon Ice Mould Makes 2 Large 2.5″ Ice Balls – Slow Melting Ice Balls Look Great While Chilling Your Drinking Without Watering It Down
Coffee is an American Way of Life
Wake Up and Smell the Coffee: 65% of all coffee is consumed at breakfast time. Some people admit they find it hard to wake up and function without their morning coffee (or two).
Coffee Break: A mid-morning coffee break is just what you need to recharge your batteries and perk you up.
Time for Lunch: Coffee goes down nicely after your lunch and keeps you alert for the afternoon to come.
Another Coffee Break: An afternoon break is more enjoyable with a caffeine boost. Espresso, cappuccino, ice coffee or gourmet decaf coffee – the choice is yours.
After-Dinner Coffee: Relaxing over a gourmet coffee with friends or a loved one is the perfect way to end the day. Drinks, a nice dinner and a cup of joe makes a grand finale. A gourmet decaf coffee is perhaps better if you want to wind down for the night.
Does the above sound familiar to you? Is coffee part and parcel of your typical day?
How Much Coffee Do Americans Drink?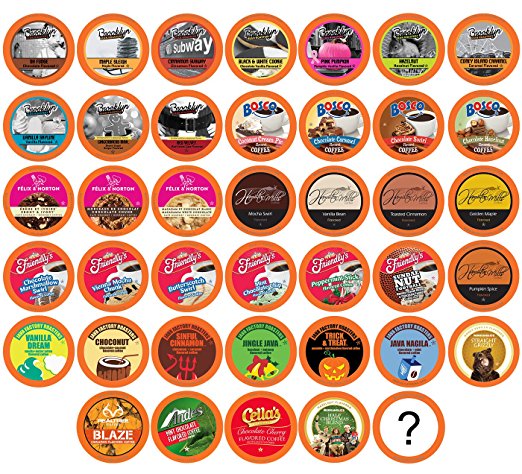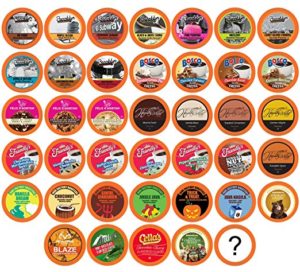 The average coffee consumption in the United States is 3.1 cups a day (that is a total of 3 millions cups per day). There are 12,000 coffee shops across the country and it is forecast that there will be more than 50,000 by the year 2010. The sales from cafes alone (not including beans) reached a staggering $8.47 billion in 2003!
According to the Specialty Coffee Association of America (SCAA), daily specialty coffee consumption has risen from 9% of the adult population in 2000 to 16% in 2004. A huge 56% of the population enjoy an occasional specialty coffee indulgence.
The SCAA (Specialty Coffee Association of America) reports that DAILY specialty coffee consumption rose from 9% of the adult population in 2000 to 16% in 2004. Occasional indulgence is a staggering 56%! Specialty coffees, the sales of which are increasing by 20% a year, make up almost 8% of the $18 billion American coffee market.
Not only do we drink coffee at home, at work, in cafes and restaurants, but we also buy coffee beans to take home and grind ourselves. Now the question is this: if there was no coffee, would you still make it through the day? Would the clocks stop ticking? How would we get through our day without measuring the time going by?
3 Minute Ice Coffee Recipe: And if You Don't Drink Coffee?
Whether or not you think coffee controls your day, it might be interesting to think about how our society has turned a simple beverage into an established routine.
Does this leave out non-drinkers? Maybe coffee seems to have replaced smoking as a social connection. Coffee is certainly not as hazardous to your health as smoking but it can be addictive. Sudden withdrawal from your coffee addiction can give you headaches and make you irritable, depending on how much you normally drink.
Just to make sure, try replacing the occasional coffee with a decaf or even a different drink. The drink in your hand plays the same role, be it gourmet coffee, decaf coffee or even a cup of tea, when it comes to the social aspect!