scam ipod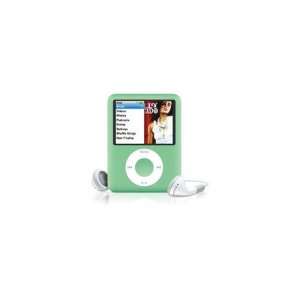 Maybe you have seen iPods or mp3 players on eBbay retailing for a few cents and wonder how come they're so cheap when in the stores they cost many times that price. The phrase 'iPod scams' might come to mind right away because, well, who in their right mind would sell a perfectly working iPod for a few cents?
Despite this being obvious, people still get sucked into iPod scams. Not all scams are obvious either. The price might be significantly higher, like in the shop or slightly less, but maybe there is something wrong with the iPod or perhaps it's not genuine or doesn't have the amount of memory it should.
You have to be careful when ordering an mp3 player or iPod online because sometimes you don't get what you are paying for!
Green iPod Nano 8GB, on Amazon
If you want to avoid iPod scams and get a reliable mp3 player which will keep you supplied with your favorite songs while you work out, commute to work or relax, here are some tips for choosing something good: Continue reading →
Some More Hot Content For You
Other Posts You Might Like