Recipes for lasagna are so good! There are great recipes for lasagna for practically every occasion. This creamy, cheesy, meaty, gooey dish is a favorite around here!
I love trying new twists on the classic beef and béchamel lasagna.
There are lasagna recipes easy to make and delicious to eat. Perhaps you are looking for a round lasagna recipe or a healthy veg lasagna recipe.
Lasagna ingredients differ for each of the following and you can even tweak those to adjust the lasagna to your palate.
Recipes for Lasagna for Everyone
These are five easy lasagna recipes which I love. Feel free to experiment yourself. Maybe you will come up with brand new recipes for lasagna that your family will love!
What to Serve with Recipes for Lasagna
You can't beat a crisp green salad or hot, crunchy garlic bread! In fact, why not both? Some recipes for lasagna are an all-in-one dish, so you might not want to make sides.
Monterrey style corn would be something different. Or how about mixed bean salad or just a fruit cup? The sky is the limit. You can even forget the sides altogether since recipes for lasagna are filling.
However, if you're going all out to make an unusual lasagna, you might like to rustle up a couple sides as well.
Keto: Is There a Lasagna Noodle Substitution?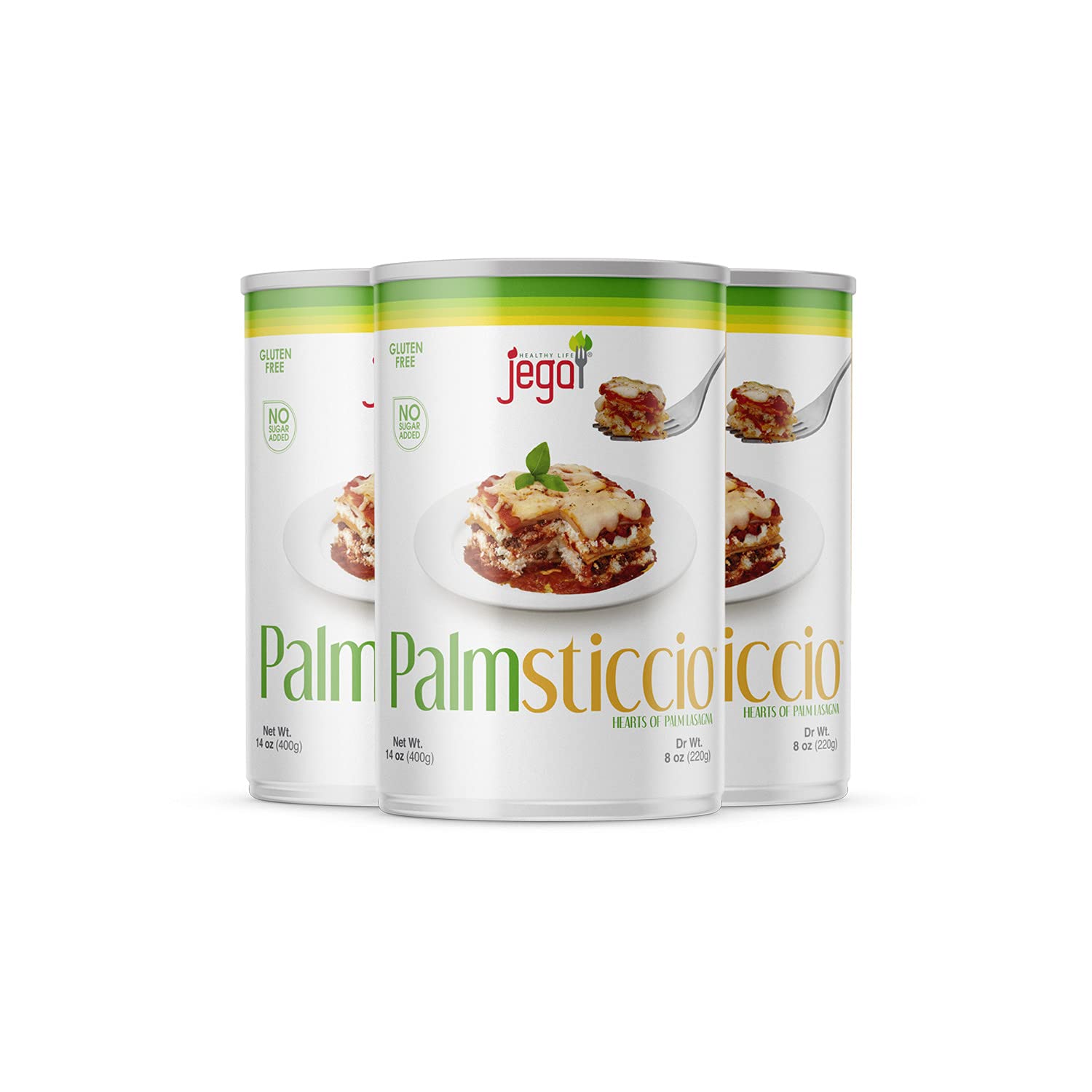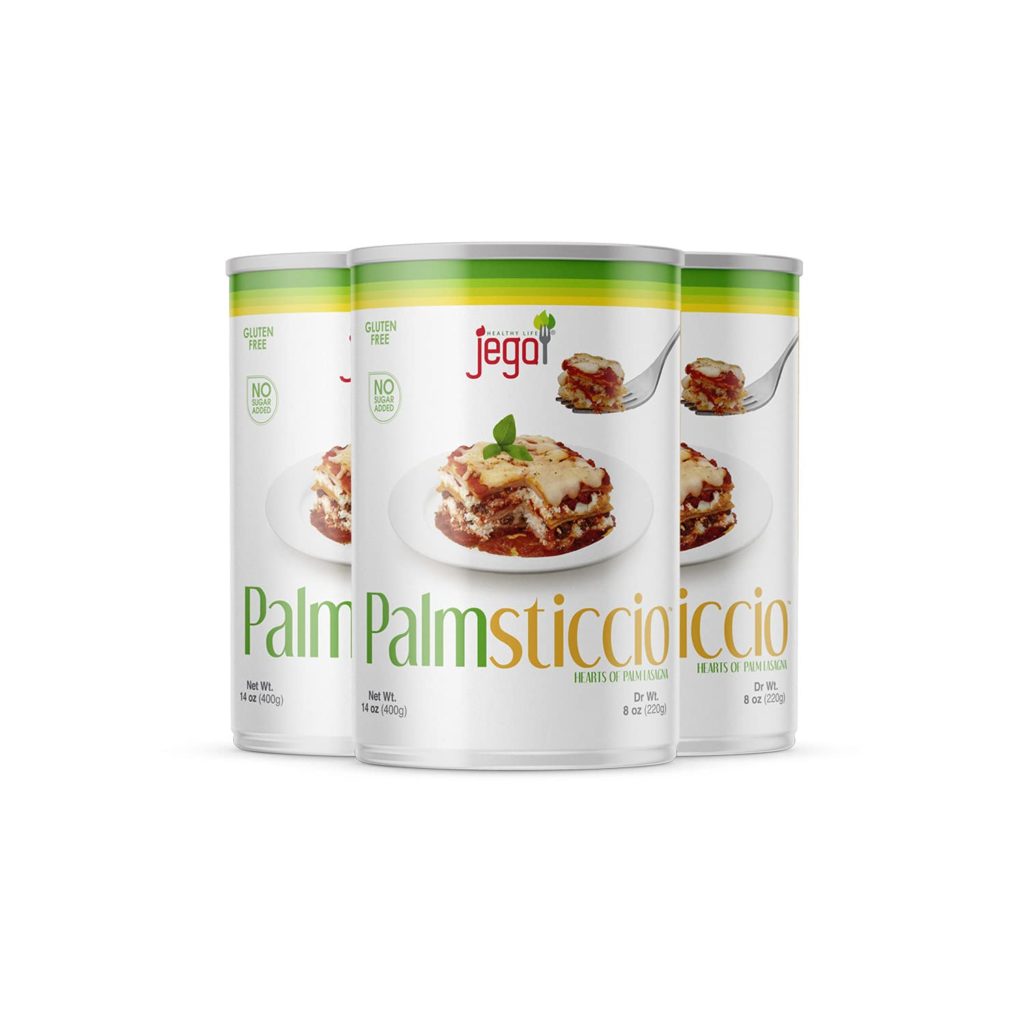 What can you use instead of the noodles if you eat keto? I love keto lasagna sheets made from palm hearts. I've also had good results with Mama Lupe tortillas and they stay nice and chewy.
The third option is finely sliced (lengthwise) zucchini. That isn't my favorite though. It's the least like real lasagna sheets and can go mushy if the lasagna is in the oven for a long time (which it typically is). Or if you reheat leftovers.
Print
Unusual Shrimp Lasagna with Beets
This is one of my favorite recipes for lasagna. Lasagna is usually a hot dish which is baked in the oven and served as an entrée, between the appetizers and the dessert.
But what about if you like the concept of sandwiching a filling between lasagna sheets (or something else) for an appetizer or dessert? The good news is there are appetizer lasagna recipes and dessert lasagna recipes as well as the more traditional ones.
That's right, recipes for lasagna can be as creative as you are!
Take the following appetizer lasagna recipe for example. Using beets instead of pasta keeps this lasagna light and healthy and adding a chilled shrimp filling gives it a gourmet touch.
Chilled Recipes for Lasagna: What Kind of Beets to Use
You can cook your own beets or use ones from a jar. Use them as they are or trim them into rectangles. You can drain the slices on paper towels if you don't want a lot of juice.
This is a simple recipe, combining thin slices of beets with a creamy shrimp and mandarin orange mixture. It is light, refreshing and makes a wonderful appetizer.
Purists might argue that lasagna has to contain lasagna noodles and if you like you can replace the beets with those. Boil them first and when they are tender use them in place of the beets. This will make the appetizer heavier but more like a traditional lasagna recipe.
The garnish for this seafood lasagna is up to you. In the recipe we have suggested lemon, chives and a spoonful of pesto but you can add tomato wedges, fresh parsley or basil, cocktail onions or anything else you want.
This is a modern, creative appetizer so feel free to put your own stamp on it and make it as decorative and unique as you like.
Author:
Prep Time:

20 Minutes

Total Time:

20 minutes

Yield:

4

1

x
2 cups (650g) chilled, cooked shrimp
½ grated medium carrot
12 large beetroot slices
1 small can mandarin orange segments, drained and finely chopped
Zest from ½ lemon or ½ teaspoon lemon juice
1 1/3 cups (320ml) mayonnaise
Green pesto, to serve (optional)
Lemon wedges and fresh chives, to garnish
Instructions
Combine the shrimp, mayonnaise, mandarin segments and carrot in a bowl.
Stir in the lemon zest or lemon juice.
Cover and chill for half an hour.
Put a beetroot slice on each of 4 chilled small plates.
Top with 1/3 of the shrimp mixture and flatten it out a bit.
Top that with another beetroot slice and another 1/3 of the shrimp mixture, again flattening it out.
Finish with the final beetroot slice and the rest of the shrimp mixture, using a melon baller to shape this top layer.
Garnish the plates with chives and lemon wedges, and perhaps a little green pesto.
Notes
At first glance this exciting chilled shrimp appetizer recipe resembles a lasagna but in different colors. So is it possible to have a lasagna which is served chilled instead of hot and with beets instead of pasta noodles?
Of course it is and you can be really imaginative with this one, serving anything you want as a garnish.
You can see the chives, lemon and pesto in the photo but serve whichever garnishes you fancy.
If you want to swap the beets for cooked lasagna noodles to give this shrimp lasagna a more authentic feel that is your choice. It is pretty good both ways.
Print
Round Chicken Lasagna with Juicy Mushrooms
A round lasagna makes an interesting change from a rectangular one. The lasagna itself is based on an authentic lasagna recipe but the shape is different. If you enjoy making new takes on old classics, you might like to try out this flavorful round lasagna recipe.
Containing chicken, mushrooms, three kinds of cheese, spinach and more, this offers you a hearty and full-flavored meal.
If you prefer to make this in the traditional shape go ahead, but a round lasagna is more unusual. You will not waste any of the trimmed-off lasagna noodles (obviously these noodles are rectangular) because you can use them to fill in the gaps and you can use several noodles or pieces of noodles in one layer of the lasagna.
Round Recipes for Lasagna
This is one of the more unusual recipes for lasagna, not only because of the shape but also because of the ingredients. Rather than a tomato-based sauce, we use cherry tomatoes in the lasagna and use a creamy pasta sauce between the layers.
If you can find a white sauce which is flavored with mushrooms that is the best one to go for.
It really complements the chicken and mushrooms. You will need a small jar or about two thirds of a medium-size one.
Author:
Prep Time:

20 Minutes

Cook Time:

1 Hour

Total Time:

1 hour 20 minutes

Yield:

6

1

x
1 package lasagna noodles
1 egg
1 jar creamy mushroom pasta sauce (or similar)
1½ cups (180g) sliced mushrooms
15 oz (400g) ricotta cheese
1 cup (150g) halved cherry tomatoes
½ teaspoon salt
2 cups (230g) shredded mozzarella
3 tablespoons olive oil
½ cup (45g) shredded parmesan
2 handfuls baby spinach
2 minced garlic cloves
2 tablespoons chopped fresh basil
1½ pounds (675g) chopped chicken breast
½ teaspoon black pepper
Fresh parsley, to garnish
Nonstick spray oil, as needed
Instructions
Preheat the oven to 375 degrees F (180 degrees C).
Saute the chicken in 2/3 of the olive oil in a skillet until it is browned all over.
Transfer it to a bowl and wipe out the skillet.
Heat the remaining olive oil in the skillet over a moderate heat, then add the mushrooms and garlic.
Cook for 5 minutes or until the mushrooms are soft.
Add half the spinach and let it wilt for a minute before adding the second handful.
Transfer the spinach and mushroom mixture to a bowl and stir in the basil, the browned chicken and half the cherry tomatoes.
Combine the egg with 1/3 of the parmesan, all the ricotta cheese and the salt and pepper.
Cook the lasagna noodles according to the directions on the package, then drain them and let them cool.
Lay a few strips in one direction on a plate, then a few more in the opposite direction and so on until you have used them all.
Use foil to coat a cookie sheet.
Spritz some nonstick oil on a spring-form pan and put this on the cookie sheet.
How to Assemble It
Coat the bottom of the pan with a little of the creamy sauce from the jar (about ½ cup or 125ml).
Make a layer of lasagna noodles in the pan using 2 noodles and trim the edges.
Keep the trimmed parts for filling in the gaps.
Top the noodles with half the chicken mixture, some of the sauce and some of the mozzarella.
Repeat twice, until you have used all the filling, sauce and noodles, finishing with a layer of noodles.
Depending on the size of your jar of sauce you might not need it all.
Sprinkle with half of the remaining parmesan and bake for 45 minutes.
Let the lasagna rest for 5 minutes then transfer it to a big platter.
Run a knife around the outside of the lasagna and lift off the outside of the pan.
Garnish with the remaining parmesan, the rest of the cherry tomatoes and the parsley.
Notes
Using round pasta noodles (even if you have to cut them that way yourself) makes a change from using rectangular ones. The main different between this lasagna pie recipe and a regular lasagna is its shape.  It's a deliciously different recipe for lasagna thanks to the shape.
Another difference would be the lighter flavor in this one which you get by swapping ground beef for chicken and the tomato-based sauce you usually use for a creamy mushroom pasta sauce.
You can use mini spring-form pans if you want to make individual lasagnas. Else choose a 9-inch one if you want to make one lasagna to cut into servings.
Print
Sensational Seafood Lasagna with Leeks
This flavorful seafood lasagna is made with salmon and shrimp, as well as a creamy tomato and herb sauce. If you are in the mood for recipes for lasagna but you crave seafood rather than meat, no problem. This recipe will satisfy your hunger completely.
Choosing the Best Salmon
Choose skinless, boneless salmon filets for the best results, running your fingertips along the salmon to check for any little bones. Sometimes you can find little bones in a filet even though they are meant to be boneless.
With the shrimps it is best to choose medium-size ones. Little ones can go rubbery in the oven and huge ones will look out of proportion in the finished seafood lasagna recipe.
Use medium shrimp and cook them until they are just pink. I made a Havarti lasagna just because it's different! You can swap the Havarti for mozzarella if you prefer though. Even half cheddar and half mozzarella would work here. Similarly, the leeks can be swapped for fresh broccoli or spinach.
Author:
Prep Time:

20 Minutes

Cook Time:

1 Hour

Total Time:

1 hour 20 minutes

Yield:

6

1

x
9 lasagna noodles
3 tablespoons all-purpose flour (plain flour)
1 cup (100g) uncooked peeled shrimps
4 tablespoons butter
2 tablespoons grated parmesan
1 cup (250g) shredded Havarti cheese
2 teaspoons dill weed
1½ cups (375g) whole milk
1 cup (90g) chopped leeks
1 pound (450g) salmon filets
¼ cup (60ml) tomato paste
4 chopped basil leaves, plus a whole sprig for garnish
Salt and black pepper, to taste
Balsamic vinegar, for garnish
Lemon wedges and cherry tomatoes, to serve
Instructions
Boil the lasagna noodles according to the package directions until they are slightly underdone.
Drain and rinse, then cover with cold water and set to one side.
Broil the salmon filets 6 inches from the heat for 12 minutes or until done.
Flake the fish into a bowl.
Sauté the leeks in 1 tablespoon of the butter until tender, then add to the salmon in the bowl.
Sauté the shrimp in the same pan (add more butter if needed) until pink, then add to the salmon mixture.
Melt 3 tablespoons of butter in a saucepan and add the flour.
Stir and simmer for half a minute, then add the tomato paste and milk, simmering for 4 minutes or until slightly thicker.
Season this sauce with the salt, pepper, dill weed and chopped basil leaves.
Preheat the oven to 350 degrees F (180 degrees C).
Spoon a little sauce into a 13 x 9 inch (33 x 23 cm) dish and arrange 3 lasagna noodles on top.
Layer half the seafood mixture on top, half the sauce and 1/3 of the Havarti cheese, then add 3 more lasagna noodles.
Layer the remaining seafood mixture on top, most of the remaining sauce and 1/3 more of the Havarti cheese.
Add the remaining 3 noodles, the rest of the sauce, the rest of the Havarti and the parmesan cheese.
Bake for 30 minutes or until the lasagna is bubbly and the cheese has begun to turn golden brown.
Serve garnished with a splash of balsamic vinegar and a sprig of fresh basil.
Serve some lemon wedges and cherry tomatoes on the side too, if you like.
Notes
You can see from the picture how adding some fresh basil and a splash of balsamic vinegar finishes this seafood lasagna recipe to perfection. Bursting with succulent salmon and juicy shrimp, this seafood lasagna also contains leeks and two kinds of cheese for a well-rounded flavor.
Perhaps you fancy making this for your next dinner party or maybe you want to make it as a surprise for the family. Either way, everyone is sure to appreciate the effort you put into making this extra-special seafood Havarti lasagna.
Print
Creamy Cabbage No Pasta Lasagna Recipe
This delicious cabbage lasagna recipe uses cabbage in place of the lasagna sheets. If you enjoy the best lasagna recipes but don't want to use lasagna noodles there is an alternative and that is to use healthy cabbage leaves instead.
This cabbage lasagna is made in a rectangular pan (it should be at least two inches or 5cm high) and then baked to perfection. You can brown the cooked lasagna under a broiler to add more color if you like but this is optional.
This lasagna features ground beef, rice, onion and a creamy sauce too. In fact it features everything except the lasagna noodles and, as you can see, those can easily be replaced with cabbage.
The cheese sets on top to form a delicious layer and you can swap the mozzarella for Havarti if you want a different flavor or omit the mozzarella altogether for less cheesiness and use the parmesan only.
Pasta-free recipes for lasagna make a change from standard lasagna.
Author:
Prep Time:

20 Minutes

Cook Time:

1 Hour

Total Time:

1 hour 20 minutes

Yield:

6

1

x
1½ pounds (725g) ground beef
1 chopped yellow onion
8 ounces (235ml) tomato sauce or passata
1/3 cup (60g) uncooked white rice
3 pounds (1 ½ kg) green cabbage
½ teaspoon black pepper
2 teaspoons salt
1 teaspoon dried basil
1 teaspoon dried oregano
For the Topping:
1/2 cup (110g) grated mozzarella
2 cups (500ml) milk
2 tablespoons all-purpose flour (plain flour)
2 tablespoons butter
1/3 cup (30g) grated parmesan
2 eggs
½ teaspoon salt
Instructions
Drop about 20 of the cabbage leaves into boiling water.
Cover and cook for 3 minutes. Chop the remainder of the cabbage coarsely.
Heat a skillet and add the onion and beef.
Cook slowly, stirring frequently, until the beef browns.
Stir in the salt, pepper, basil, oregano, chopped cabbage, tomato sauce and rice.
Cover and simmer, stirring frequently, for 20 minutes.
Preheat the oven to 350 degrees F (180 degrees C).
Trim the thick ribs from the cabbage leaves.
Arrange about half the leaves in the bottom of a 13 x 9 inch `(33 x 23cm) pan, overlapping them a bit.
Spoon the beef mixture on top.
Top with the rest of the cabbage leaves, letting them overlap.
Melt the butter in a pan and stir in the salt and flour.
Beat this mixture with a wire whisk until smooth.
Stir in the milk gradually and bring the mixture to a boil, whisking all the time, until thick.
Let it boil for 1 minute and then remove from the heat.
Beat the eggs with a wire whisk and gradually beat in the hot milk mixture.
Pour this sauce evenly over the cabbage lasagna and sprinkle with the mozzarella and parmesan.
Bake for 45 minutes or until the top is set. Let it stand for 10 minutes then serve.
Notes
This flavorful treat is made with cabbage leaves instead of lasagna noodles and if you want to enjoy a pasta-free lasagna, this might be the best layered recipe to go for.
Layering the beef mixture with the cabbage leaves and topping the cabbage lasagna recipe with a creamy sauce and plenty of cheese means you will get the full lasagna effect, just without the pasta.
Cabbage is good for you and this meal also tastes delicious, whether you serve it alone or with some cherry tomatoes or steamed broccoli on the side.
Print
Roasted Pumpkin Lasagna – Vegetarian Friendly
This wonderful lasagna is great for vegetarians and one of the sweetest recipes for lasagna. If you usually use your fresh pumpkin for making pumpkin pie recipes and pumpkin cake, you will love this savory recipe with pumpkin.
Try adding a cup of finely chopped fresh parsley and a pinch of ground cinnamon to the sauce for even more flavor.
Instant noodles are used in this roasted pumpkin lasagna recipe because they are faster and more convenient than using the ones you have to boil first, although you can use those if you have them. Just boil them until they are slightly undercooked and then assemble your roasted pumpkin lasagna.
There are all kinds of vegetarian lasagna recipes but the best ones have something full-flavored to replace the ground beef which is not being used. In this case, the pumpkin adds a sweet yet savory edge to the lasagna and the nutmeg helps to flavor the dish.
The parmesan and ricotta add creamy richness. If you only have sweet onions you can use one of those but a strong onion is better for this recipe, to balance out the sweetness from the pumpkin.
If you are using a sweet one, make sure you use plenty of salt and pepper to fortify the lasagna's savory flavor.
Author:
Prep Time:

20 Minutes

Cook Time:

1 Hour

Total Time:

1 hour 20 minutes

Yield:

6

1

x
4 oz (115g) instant lasagna noodles
1 ounce (28g) butter
½ a pumpkin, peeled and cut into big wedges
2 tablespoons olive oil
1 tablespoon water
1 peeled, quartered yellow onion
2 ounces (60g) grated parmesan cheese
1 teaspoon ground nutmeg
1 ounce (30g) all-purpose flour (plain flour)
½ pound (225g) ricotta cheese
1 pint (500ml) whole milk
Salt and black pepper, to taste
Instructions
Preheat the oven to 400 degrees F (200 degrees C).
Put the pumpkin on a roasting tray with the onion, oil and water.
Mix well and sprinkle salt and pepper over it.
Roast for 25 minutes or until the vegetables are golden.
Melt the butter in a pan, stir in the flour and cook for 1 or 2 minutes over a moderate heat.
Add the milk gradually, stirring sometimes.
Simmer and cook for 5 minutes, stirring often, until the sauce is thick.
Break the ricotta into pieces and add it to the sauce.
Add the nutmeg too then stir well and season to taste.
Spoon the pumpkin mixture into a dish, then cover it with some of the sauce and a layer of lasagna sheets.
Repeat these layers until you have used everything, finishing with a layer of lasagna noodles.
Sprinkle the parmesan on top.
Bake for 30 minutes or until the lasagna noodles are tender and the topping is golden.
Notes
This lasagna might look like a traditional lasagna recipe until you take a bite and discover the juicy nutmeg-spiced pumpkin and onion, and the creamy ricotta sauce layers.
If you are fond of lasagna and similar pasta recipes but you don't eat meat (or even if you are simply looking for an alternative to meat lasagna recipes) this one is well worth making.
It is easy to put together and you can make a tasty side dish while it bakes to perfection.
What about a simple green salad or some homemade garlic bread? Those sides go with all recipes for lasagna.