Decorating the bathroom is juggling the aesthetic with the functional. A good bathroom starts with the right floor and wall coverings and then you will need a toilet, basin, bath and perhaps a bidet. Choosing the best bathroom accessories is key. Adding ideal bathroom accessories completes this room to perfection.
A standalone shower is another option, depending on the size of your bathroom, and you can also choose bathmats, toilet brush holders, lighting and other bathroom accessories to make your bathroom stylish and comfortable.
There are various styles you could go for, including a modern bathroom, a traditional and old-fashioned bathroom with vintage elements, a one- or two-tone color coordinated bathroom or whatever else you fancy.
If you have a family, you need to ensure that the accessories for bathroom you pick out are going to be straightforward to use, because small children may struggle with complicated accessories.
Matching New Accessories with Your Bathroom Style
You want to choose bathroom accessories that are easy to clean and maintain, alongside being stylish and fashionable. However, if you buy an incredibly modern design of accessory, you may find that it dates very quickly.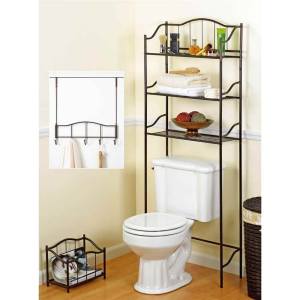 Picking out nice accessories for the bathroom are often down to your personal taste and budget. There is a huge array of different accessories to select, and you may be daunted by the whole process.
However, if you take the time to look at the style and size of your room, you'll find the perfect features to enhance the room.
Accessories are an amazing, affordable way to make your smallest room look appealing, modern and stylish. You will need to decide on your budget, as this will determine how many different accessories, you can afford. Some people like to match all of their bathroom accessories, and other people prefer unique styles.
3-Piece Bathroom Set in Bronze, on Amazon
Decorating any room in your home should be fun. You will want to reflect your style and personality, and this room is a fantastic place to begin.
You will be amazed at how much better your bathroom can appear if you replace some of the basic accessories with nice additions you can find. Towel rails, soap dispensers, mats and pictures are all affordable yet can make a huge impact.
Regardless of your taste there are thousands of bathroom accessories to choose, and you will have a huge amount of fun, selecting your perfect styles. Whether you want traditional, modern or elegant, there are accessories for your bathroom.
Theme or No Theme
So do you want a theme? You can do this either throughout your bathroom, or simply have the accessories you enjoy.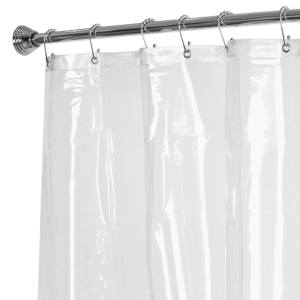 The material for the these accessories needs to be suitable for the conditions in this often humid room. This means waterproof is essential.
You do not want to purchase accessories that will spoil when wet and need replacing rapidly. There are huge arrays of different materials, which have been designed with bathrooms in mind.
Mildew-Proof Shower Curtain, on Amazon
Best Bathroom Accessories: Consider the Modern Look of Chrome
Chrome bathroom accessories have been popular for many years, and can make your bathroom look modern and stylish.
There are several different pieces, which can be bought in chrome ensuring that every item can coordinate if you want them to match. Chrome is ideal for bathrooms, as it is long lasting and will not tarnish in the wet.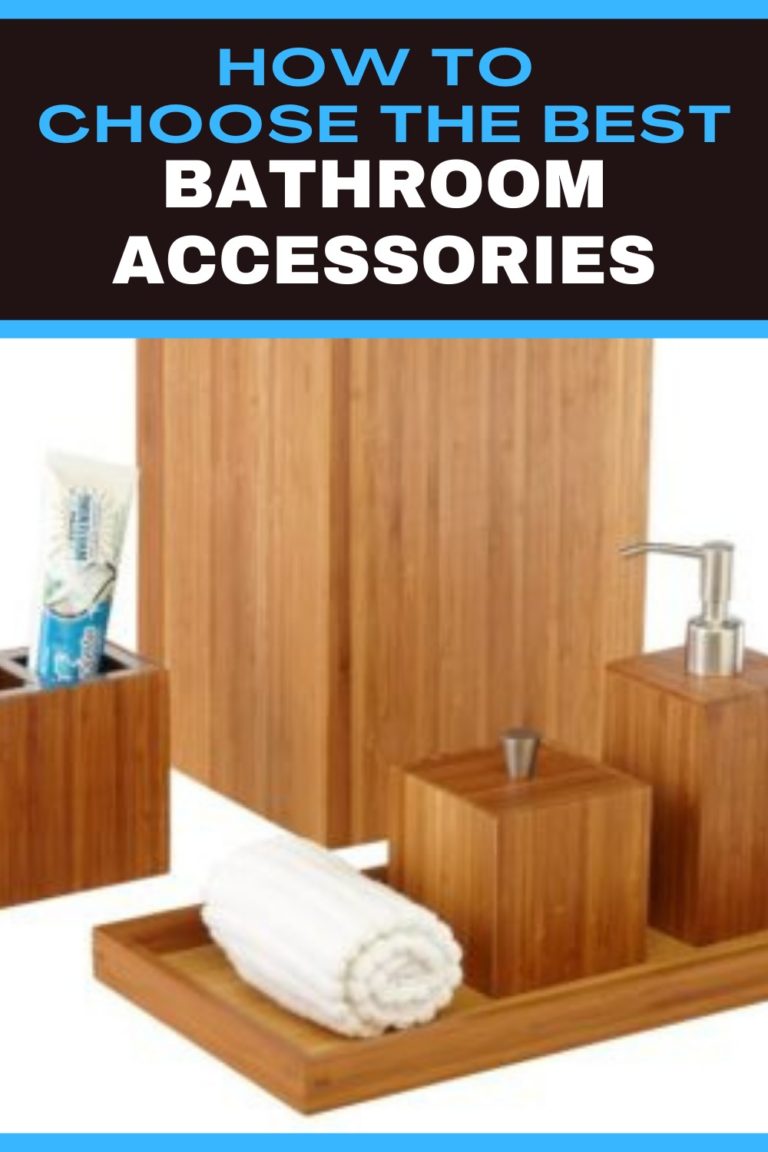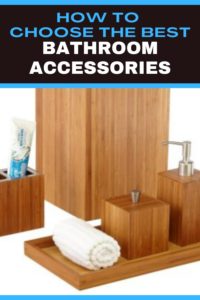 If your budget is slightly higher, you may want to consider changing the tiles and flooring in your smallest room. Both of these elements can improve the look and feel as well as increase the value of your home. If you cannot afford to change the flooring, you have options. You may want to consider rugs, which can make the room look brilliant.
Nice additions are perfect for any size of bathroom. They will ensure that you feel calm and relaxed every time you enter your bathroom. You can change the whole feel of the room, by simply changing the accessories. Whatever styles you choose, they need to fit in with your lifestyle.
Retro Options
It is nice to make this little room a cozy as well as functional room and you can do that by adding your own style to it and choosing neat retro bathroom accessories to suit it. A retro style bathroom, or vintage style bathroom, is a very popular decorating choice at the moment.
Adding vintage items to your existing bathroom décor is a great way of doing this if you are on a budget. Retro bathroom accessories come in many different styles and time periods. Then you can change the wall color, curtains or blinds, bathroom accessories, furniture and flooring as you go.