No matter how much space you have available or what budget, it is possible to create the kitchen of your dreams. Take a look at different kitchen styles and see which you resonate most with. These are some of the most popular kitchen styles which you can recreate:
Contemporary
For a great contemporary kitchen, rich wood finishes, high tech appliances and luxury gloss is the look you need to aim for. Floor to ceiling cupboards give you plenty of storage space, leaving the worktops uncluttered and wraparound surfaces that link the sink, worktop and backsplash look great too.
Transitional
A transitional kitchen will have elements of contemporary and traditional design. A transitional kitchen is eclectic and combines man-made and natural materials, textures and finishes. A mission style kitchen might be made transitional by adding bamboo flooring. This is one of the more interesting blends of different kitchen styles.
A Tuscan kitchen might be made transitional by using steel appliances or having some high tech lighting. You could have a cherry style kitchen with contrasting paint colors. The sky is the limit with transitional kitchens. Transitional fixtures and mouldings are not elaborate but should have some degree of ornamentation.
Traditional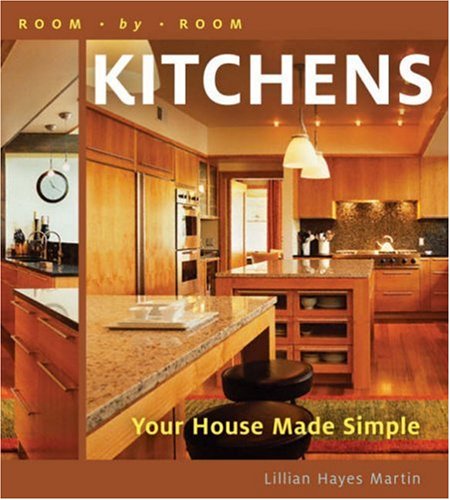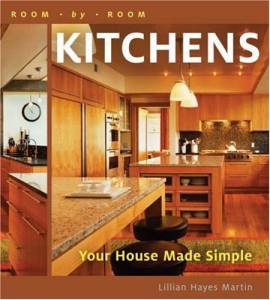 A traditional kitchen has an elegant and formal look like the European and American homes of the 18th to the early 20th centuries. Features in a traditional kitchen might include natural materials like stone or wood, antique appliances and fixtures, raised panel cabinet door styles, rope and crown molding, corbels and fluting and cabinets in mahogany, cherry or walnut.
How to Design Your Dream Kitchen Book, on Amazon
An Italian style traditional kitchen will rely on elegant cabinetry with inlays, rope molding and custom carved reliefs. These cabinets are usually painted cream and have intricate raised paneling, making them an interesting part of one of the different kitchen styles.
A Victorian style traditional kitchen will feature Cathedral arch doors, raised panels and ornate trims and moldings. Heavy, dark woods are usually used for Victorian style cabinets. For a Georgian style kitchen walnut, cherry or mahogany woods give a formal finish.
Stacked cabinetry to the ceiling, heavy crown molding and square panel raised doors are common. Black accents are often seen. Other traditional kitchen styles include Federal, Queen Anne, Early American, Manor, Shaker, Edwardian, Neoclassical, Colonial, Farmhouse, Regency, Cottage, Cape Cod, Bungalow and Plantation.
Rustic
Another cozy example of different kitchen styles, a rustic kitchen will often feature a regional flair. You will see leather pulls, knotty alder, hickory or pine, wood paneling, wooden ceiling beams and rich, warm earthy tones.
Old World
An old world kitchen should hark back to its pre 17th century European style. The raised panel cabinetry is often painted and might have bead board, cracking, cup and dish racks, bun feet and valence legs.
In an old world kitchen you might see stone floors and walls, furniture-look cabinetry, mosaic tiles, copper or pewter accents, rich deep colors, plaster or brick walls and appliances hidden behind panels.
500 Ideas for Your Kitchen Book, on Amazon
Tuscan is another old world style. A Tuscan kitchen relies on natural materials. The cabinets will often be cream, earthy or yellow. Other old world kitchen styles include French chateau, Italian villa, Dutch cottage, Mediterranean, Castle, Gothic and Normandy cottage. Is this one of the different kitchen styles that appeals to you?
Country
A country kitchen is often welcoming and bright, featuring woven baskets, painted and glazed cabinets and decorative molding and shelving. For a country kitchen, you might see checked, striped, floral, plaid and gingham patterns, antiques, handmade items, metal or chicken wire cabinet inserts, bead board and calico or chintz window coverings.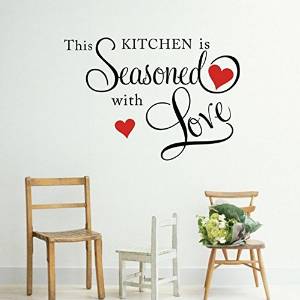 In a French country style kitchen you might find oak or cherry cabinetry, framed cabinets in recessed or raised panels, pantry and plate racks and decorative shelving.
With a traditional English country kitchen the cabinet design is normally square and accented by curves. Natural cabinets in oak or pine are popular. A large wooden mantle range hood, intricate molding and wood cutouts in valances look authentic in an English country kitchen.
For a farmhouse kitchen, use light or dark stained wood and use heirlooms or antiques for authenticity. With a cottage kitchen, you can use driftwood-like finishes for a seaside flavor. For a lake flavor, you can use darker wood but keep it natural looking. Other country styles include Swedish country, garden country and Tuscan country.
Art and Crafts Kitchen
An arts and crafts kitchen relies on a natural look with good quality craftsmanship. Recessed panel doors with thick frames feature in an arts and crafts kitchen and you can contrast the finish of the door frame against the panels.
In an arts and crafts kitchen you might see natural, neutral colors, clean strong lines, mullioned glass doors, rich woods, stained glass lighting fixtures and windows and recessed or inset panel cabinet doors. With a Shaker kitchen, which is similar, you might see beech, maple, birch or oak veneered wood. Inset flat panel doors go better with a Shaker kitchen style and you can use wide rails in the cabinet frame.
Modern
With a modern kitchen you should expect slick, polished finishes and modern windows and timber joinery. Stainless steel is widely used in modern kitchens. The lighting is normally recessed into the ceiling or halogen lights can be used. So now do you know which of the different kitchen styles is more your style? Or you do prefer a blend of styles?