If you love both Mexican food and soup, prepare yourself to discover more about lovely south of the border soups. There are certainly a lot of Mexican soup recipes to sample and they are ideal for special occasions, perhaps Easter, Christmas or someone's birthday, and the spicy ones are great when the weather is chilly because they are wonderfully warming.
Not all Mexican soup recipes are spicy though. Some are mild and others are sweet. Some of them can be served as appetizers while others are better for the entrée or even as dessert. There really is something for everybody.
Take cream of jalapeño soup, which is ideal when the weather is cold, and boasts garlic, tomatoes, avocado, and chilies. This might sound spicy but control the amount of jalapeño and you can tailor it to your palate.
Tortilla soup is also gorgeous (keep reading – we have a recipe for it coming up!) and popular south of the border as well. This can be a creamy soup or non-creamy, and choose whether to use chicken or beef, or whether to keep it vegetarian. Corn tortilla strips are what makes this particular soup stand out and those work well with various Mexican soup recipes actually.
The Appeal of Menudo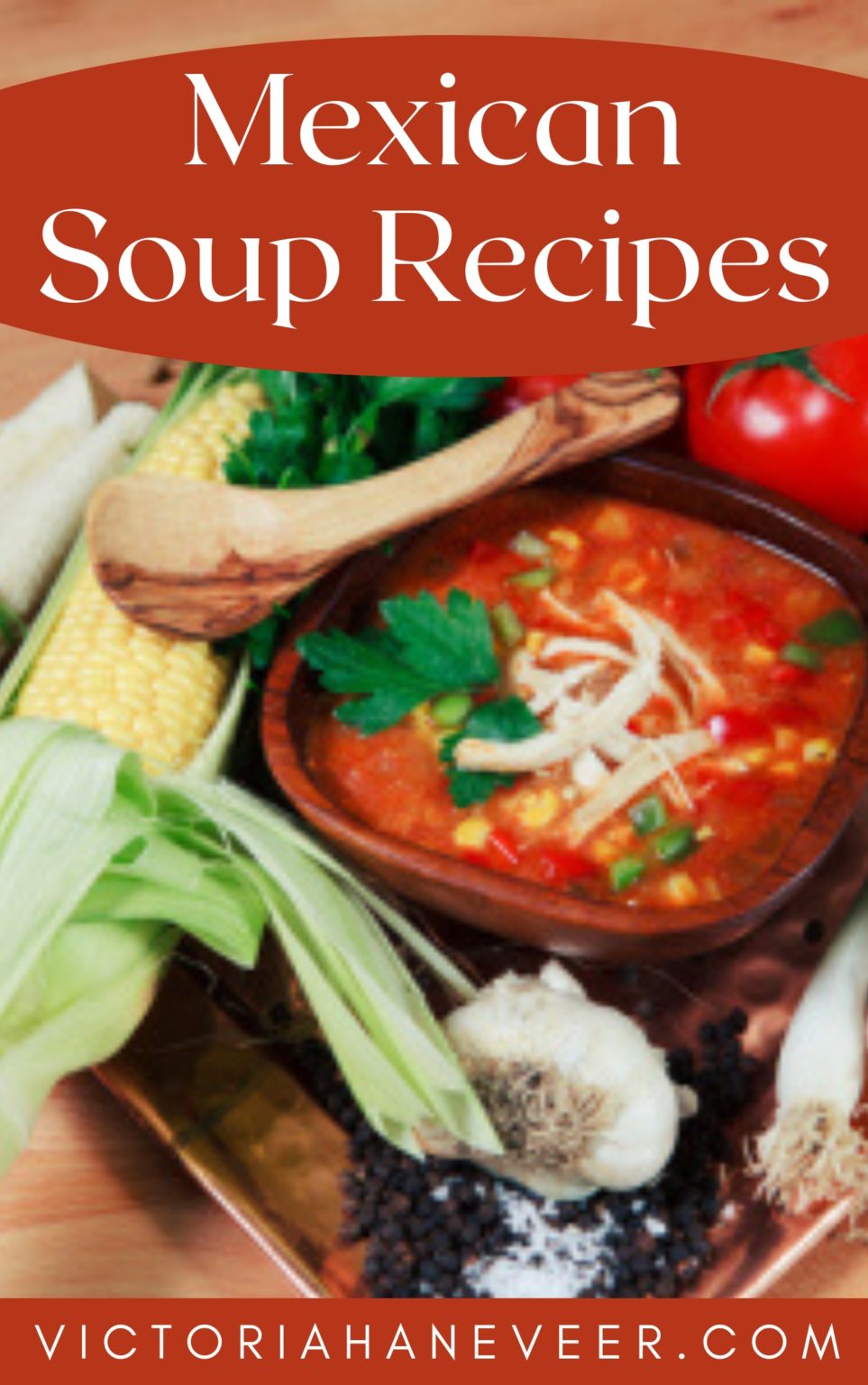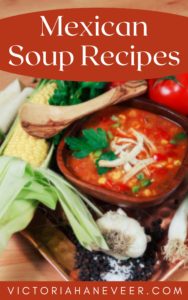 This traditional Mexican soup is spicy and features tripe. The campesinos (Mexican country dwellers) long ago used to be poor so fussiness about food wasn't possible. They just had to eat what they had. Pretty much all the parts of the cattle were used including brains, organs and tails. The stomachs of the sheep and cows were used to make menudo, and making this dish means the tripe is teamed with cilantro, oregano, lime juice, and onions. Are you curious if this is one of the Mexican soup recipes you ought to make? Read on and learn more.
Tripe needs to be cooked for a long time to tenderize it, which is why menudo is usually made in big batches to make it worth cooking. Pozole is a famous soup, especially in the Mexican state of Chihuahua, but it uses faster-cooking meat instead of tripe.
Back to menudo though – did you know Mexico imports tripe from the US and Canada because it is such a popular soup and they wouldn't have enough tripe else? Menudo is said to cure a hangover or at least speed up your recovery. It is also served at special occasions because it is traditional.
Fantastic Fresh Ingredients in Mexican Soup Recipes
Mexicans love to cook with fresh ingredients and will often buy whatever is in season and then fashion a soup or other dish out of that, rather than finding a recipe and then going shopping for the ingredients. Mexican cooks prefer to use fresh vegetables to canned or frozen ones, and the same goes for fruit and other produce.
This is one of the best things about Mexican cuisine and in particular Mexican soup recipes – the freshness. Maiz blanco is found in pozole soup, and this traditional corn has big kernels and it is soaked in a lime mixture to flavor it. Pozole also includes onions, chilies, pork, and various seasonings. It is enjoyed in the Southwest of the US (New Mexico in particular) as well as in Mexico itself.
Want something simpler? Try this simple chicken tortilla soup recipe – you can make it with just six ingredients.
Dessert Soups and More
Another option is dessert soups. Atole de freso is a strawberry soup which is made with milk, cinnamon, masa and strawberries, and it is usually served warm. You can get it in some Mexican restaurants or make your own. It is nice for dessert if you don't want something too heavy after your entrée. I love chilled cherry soup which isn't Mexican but is good!
There are so many soups in Mexican cuisine ranging from sweet ones with pumpkin, berries and coconut to savory and spicy ones. Sample some at your favorite Mexican restaurant to discover what you like, then recreate your own at home, using fresh ingredients wherever possible. The following recipe for Mexican chicken soup can be made in the crockpot. Simply add all the ingredients and let it cook slowly, then serve with crispy tortilla strips and your favorite garnishes.
Print
Mexican Crockpot Chicken Tortilla Soup
An excellent recipe for the fall, this slow cooker chicken tortilla soup offers a distinct Mexican flair and boasts colorful ingredients which mellow gently and become flavorful in the crockpot for an incredible result.
Author:
Prep Time:

15 mins

Cook Time:

7 hours

Total Time:

7 hours 15 mins

Yield:

6

1

x
Category:

Soup

Cuisine:

Mexican
1

lb (450g) boneless, skinless chicken breasts

1

bay leaf

2 tablespoons

chopped fresh cilantro

1 teaspoon

cumin

2

minced garlic cloves

10 oz

(

290g

) can mild enchilada sauce

1

chopped yellow onion

4 oz

(

115g

) can chopped green chilies

10 oz

(

290g

) can corn kernels, drained (or use frozen corn kernels)

1 cup

(

235

ml) water

15 oz

(

425g

) can diced tomatoes

3 cups

(

700

ml) chicken broth

½ teaspoon

chili powder

15 oz

(

425g

) can black beans, drained (optional)

½ teaspoon

chipotle powder (optional)

1 tablespoon

lime juice (optional)
For the Tortilla Strips
3

corn tortillas

2

or

3 tablespoons

olive oil
Optional Garnishes
Chopped fresh tomatoes
Fresh lime wedges
Sliced avocado
Flour tortillas
Shredded cheddar or Mexican cheese
Sprigs of parsley or cilantro
Instructions
Put all the ingredients except the corn tortillas, olive oil and optional garnishes in a slow cooker.
Stir then cover and cook for 7 hours on low or 3½ hours on high.
Take out the chicken breasts 30 minutes before the end of cooking and use 2 forks to shred them.
Return the chicken to the crockpot and keep cooking.
Meanwhile, cut the corn tortillas into strips using a pizza cutter or sharp knife.
Either cook them in the oil in a skillet until golden, then drain on paper towels, or brush with oil and bake at 400 degrees F (200 degrees C) in the oven for 10 minutes, flipping once.
Season with salt.
Ladle the soup into bowls (you can put a flour tortilla in the bottom of the bowl first if you want).
Add the tomatoes, lime wedges, avocado and/or cheese, if liked.
Sprinkle the tortilla strips on top and garnish with some fresh herb sprigs.