So you're interested in working in sunny Gran Canaria? I have plenty of handy information to share with you about moving to Gran Canaria, living there and working there, so read on! Whether you want a job in Gran Canaria or you're just curious, I can share my experiences with you.
Gran Canaria is one of the Canary Islands and is situated off the coast of North Africa. With great weather all year round, Gran Canaria is a great tourist desination and somewhere you can work all year round if you are a member of the EC or have a visa to work in Europe.
What Type of Work is There?
If you are willing to accept a bar job in Gran Canaria or PR job, it isn't too hard but you do have to be on the island! The best thing to do is to get return flights, perhaps including accommodation for a week or two so you don't have to find an apartment immediately.
Pick up a Spanish Sim card for your phone and visit as many premises as possible, leaving your Spanish phone number. Come over with at least enough money for several months' rent – don't assume you are going to find work immediately!
Many people work in Gran Canaria as a PR, which means you will stand outside a bar, restaurant or similar and try to get people in. In Tenerife it is common to earn a certain amount per head but in Gran Canaria you usually get a fixed wage. It helps if you speak a few languages for this job (and any others) but you can come to Gran Canaria speaking only English and still find work. This is one of the most popular kinds of job in Gran Canaria and a good one to start off with as a first job.
How to Find a Job in Gran Canaria: Practical Tips and Advice
Finding work anywhere in the world can be a challenge, but in a tourist destination it can be fun and rewarding if you are open-minded. Gran Canaria is a holiday destination all year, and attracts people of all ages and nationalities. Finding work on the island will be far easier when you are there, unless you are seeking a professional job.
Apply Online or in Person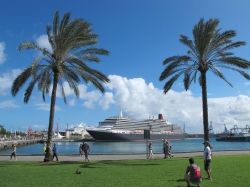 There are job in Gran Canaria available for qualified Spanish-speaking people that can be applied for online, but the majority of work on the island is casual.
Searching for job in Gran Canaria can be daunting, and doing so before you reach the island is often pointless. There is a huge turnover of employment on the island, and often a job will appear when you are least expecting it to happen.
I got my first job in Gran Canaria online but I am perhaps an exception to the rule!
Photo on Flickr: By Azuaje
Do Your Homework and Some Legwork
Initially when you arrive, you will need to do a huge amount of leg work, and walk from place to place leaving your number and details. This might be helpful if you are searching for bar and restaurant work, but if you have a skill, or qualification, you might be seeking other employment.
Newspapers and Social Networking
The local newspapers and different pages on social networking sites may be of use and provide you with alternatives. There are many people searching for a job in Gran Canaria so you need to ensure that you are proactive and get out searching. Once you find a job, you will find that other opportunities might appear, as you get to know the area and enlarge your circle of friends.
How Long are You Staying?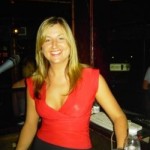 Many people only come to Gran Canaria for a few months in the summer, and this can help you if you are there for any length of time because you will appear more committed.
You will soon discover that working in a holiday destination is like no other environment, and you may end up working somewhere you didn't even think about before, getting a more unusual job in Gran Canaria.
Despite having an administrative background and working for a large pharmaceutical company, I managed to work as a waitress, a barmaid, a bar and nightclub DJ (see photo, on the right), a sport fishing trip salesperson and an ashtray cleaner-outer (no I don't recommend that last one).
Can You Work in Gran Canaria if You Don't Speak Spanish?
Moving to any foreign country can be daunting, and if the language which is spoken is different to your native tongue it can be a challenge.
Jobs in Gran Canaria for English Speakers
There are work possibilities in Gran Canaria even if you speak no Spanish, but you might find that the work is limited to the hospitality sector. In Gran Canaria English is the second most used language and you can actually find a job in Gran Canaria without a second language. It might be harder though.
Bar and Restaurant Jobs
Working in the tourist areas can be fun, and a fantastic way to experience living in Gran Canaria. Even with no Spanish, or a very limited vocabulary, you will have a chance of finding work throughout the bars and restaurants. Often, if you have a good personality and enjoy the work, the language is not really an issue.
Spanish vs. Canarian Spanish
You will need to consider the style of work that you want to carry out in Gran Canaria, and if you want to be more desirable to potential employees, speaking Spanish is a fantastic asset.
However, you do need to bear in mind that Canarian is spoken throughout the island, and Spanish-speaking people can sometimes struggle because Canarian Spanish sounds different and features a few different words. You will pick these up though, so you will find your job in Gran Canaria easier.
English-Speaking Staff for English-Speaking Venues
A huge number of bars and restaurants around the island attract English-speaking customers, so you can in fact be an asset to employees speaking this language.
You will find that once you have been on the island for just a short amount of time, you will pick up the language spoken between the locals, a few words or phrases at a time.
What About Higher Paid Jobs in Gran Canaria?
If you want a more comprehensive and professional job, you will need to speak the language to be able to apply and have a chance of success with your application. There are English teaching jobs available which might suit your qualifications, but these are limited.
Any jobs within the public sector, including marketing, accounting and public relations will require a second language. There are opportunities available if you are willing to put in the time and effort to search for the right job for your skills. Learning Spanish is not difficult, and it could improve your chances of work in the future.
Average Wages in Gran Canaria
The average wage for a bar, shop or restaurant job is about 45 euros for a 9 hour shift without breaks. There are also commission only jobs and you can do well at these if you are sociable and hardworking. I worked on a fishing desk in Puerto Rico harbor and the commission for selling boat trips was 10% or 20% of the ticket prices, depending on the boat you are working for. This was a good job in Gran Canaria when it was busy, but not so good otherwise!
Busy Times and Quieter Ones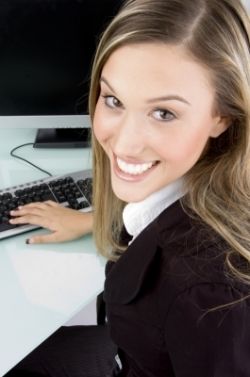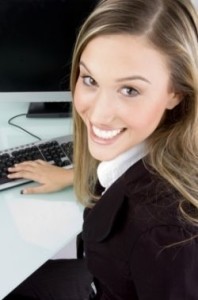 I could do well in the summer and over Christmas (250 euros a day) but some months are extremely quiet, so don't spend all your money when it's going well because the next week might be really quiet!
Some days you might be there for 9 hours and earn a big, fat zero. I've done that many times! If you work in Gran Canaria on commission you can expect this.
You can also earn commission working for a timeshare company such as Anfi del Mar.
The jobs ranging from standing on the street trying to get people to go along to a timeshare presentation to working in the offices at Anfi.
I worked for 18 months as a DJ here and enjoyed that but I got fed up with working until 7 in the morning and having to sleep all day! The money wasn't bad but it was hectic and a job in Gran Canaria which resulted in burnout.
Photo Credit: FreeDigitalPhotos.net 
Best Month to Make the Move – Pros and Cons for Each Season
Gran Canaria is a year-round destination, attracting people of all ages and backgrounds, making it the perfect place to live and work.
If you are thinking about moving to this beautiful island, there are several different factors which you need to consider. You can move at any time of year. But some months offer more opportunities and others can be challenging.
Moving to Gran Canaria with Children
If you have children, you will need to think about when the schools accept enrollments, and when the term begins for the new school year. Many schools will only accept the enrollment paperwork in May, and you must be a resident when you apply. Therefore, moving after this month can prevent you from getting a place in the local school for your children.
What Happens in Summer
The town halls and many official building shut for 3 to 4 weeks during August, making this a difficult time to get anything done. If you choose to move at this time, you might find it a struggle to get the paperwork completed, and it can be frustrating for newcomers to the island. This is the busier time to search for work as it is in the middle of the summer season, so it is an attractive time for people to move.
And Winter?
The winter months are quieter in terms of British tourists, although Scandinavians and Germans come to the island for their dose of winter sun. This can be the ideal time to move, settle in and get everything organized for you and your family, although an English-speaking job in Gran Canaria might be harder to find during the off-season months.
Once you have considered the different factors behind moving, you will soon discover that there are many ideal times of the year to move to Gran Canaria.
With fantastic weather all year and friendly people to help you along the way, you should find the move goes smoothly. Taking the time to research can make a huge difference and guarantee that you understand how the Spanish system works before you arrive.
Finding Long Term Apartments in Gran Canaria
Searching for an apartment can be daunting as you want to ensure that every element is perfect, which can make the process difficult unless you are actually on the island already.
There are a huge number of different agents available, but they are not all qualified, registered or experts in this field. If possible you should seek a recommendation from someone who has used an agency to find their own property.
Use Various Sources
If you are searching for an apartment before you move to the island you will find the internet to be a valuable tool, but many people will not hold properties until you arrive. The best way to find the perfect apartment for you to rent is to be on the island, searching through the local newspapers and speaking to other residents.
Agency Fees for Rentals in Gran Canaria
The agent's fees in Gran Canaria can be very high, so if these can be avoided it will help to cut your costs. The agents will typically ask for a month's rent, a deposit equal to one month's rent, and a month's rent for their finder's fees. This can add up to a large amount, which many people struggle to find.
Ask the Locals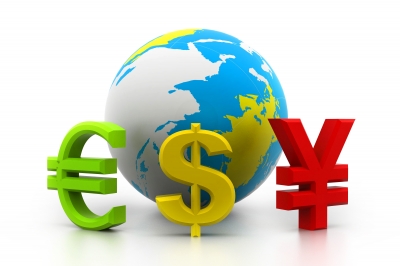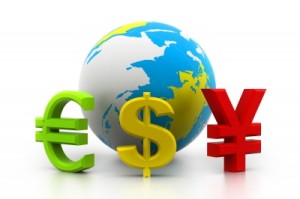 Speaking to the locals is often the best way of discovering the cheapest way to rent, and where to find the best apartments on the island.
There is a huge choice but you need to narrow down the best places to rent.
You need to consider where you want to live (depends what you like, what your budget is, and whether you have a job in Gran Canaria you need to be close to) and how much you can comfortably afford to pay for the apartment.
Photo Credit: FreeDigitalPhotos.net
Through a combination of searching online, looking in the local newspapers and speaking to the local people, you will soon discover that there is an ideal apartment waiting for you.
Taking your time to select the apartment will guarantee that you choose wisely and enjoy where you live on the island. Many people move a couple of times before they settle, which is normal if you are unsure of the area.
How Much is Rent in Gran Canaria?
Renting a property in Gran Canaria is incredibly popular, and the price that you will pay for rent depends on several different factors. You will soon discover that the area you want to live within and the size of accommodation will play a huge part in the overall price. Depending on which job in Gran Canaria you have, you will need to look at different kinds of accommodation.
Check What is Included
Whether you want a small apartment, or a luxury villa, there are typically fees to pay which can be quite expensive. Some landlords will include the utilities in the overall price of the rent, which can work out cheaper; however, you need to ensure that you understand exactly what is included.
There may be "Communidad" to pay on top of the rental money, which are the fees to maintain the complex and area. Before signing any rental contract, you need to ensure that you know what is included and what will be additional.
Apartments located within the busy tourist resorts will be more expensive and often very small because they were designed as holiday lets. If you want a cheaper place to rent you need to look further afield, and away from the main resorts. However, you will need to think about transport costs, which can begin to add up over time.
How Much for a Small Studio Apartment?
Typically the rental price that you pay is set by the landlord, and there are no restrictions on the amount they choose to charge. With so many people searching for rental properties, there is a huge demand, making it a profitable business for landlords. Small studio apartments within the busy tourist areas will often be available for 350 euros a month.
How Much is a Villa in the Resort?
A larger villa outside of resort in a desirable location can be over 1000 euros a month, although I have paid half of that price and had somewhere nice and roomy.
You need to ensure that you can afford the rent and the bills which are associated with the property, and that you take the time to choose an area that you would prefer to live in. Don't forget a lot of workers share villas.
A 3 bedroom villa priced at 900 euros a month might make a more pleasant home (if you share with 2 others and split the rent) than a tiny studio which you live in by yourself.
How to Open a Bank Account in Gran Canaria
Once you are living in Gran Canaria, you will discover that a bank account is vital, as many bills are paid through the bank. Although a job in Gran Canaria is often paid cash in hand, you will still need to know this.
You will need to choose a bank, and research the different fees and restrictions to banking in the Canaries.
There are several pieces of paperwork that you will need to open the bank account, and the process can be a headache.
Account Types
There are several different options for you to choose when searching for the ideal bank account to open. You need to decide whether you want a savings account, current account or fixed deposit account. All have different benefits and purposes depending on what you need the account for in Gran Canaria.
You Need a NIE Number
You have to be a resident in Gran Canaria to open a bank account, and you will need to produce your NIE, which is your residence permit, and your passport. Obtaining a NIE is not difficult if you own property although if you are renting it can be more stressful. Once you have the NIE, you will need to fill out the application form for the bank.
A basic understanding of Spanish would be good, or taking a translator is advised to ensure that you understand what you are signing. There will be a fee for opening the account, and you will need to deposit an amount into the bank. Once the account is open you will be issued with a card and PIN number.
Fees and Commissions
There are several fees that need to be paid with the bank account, including monthly and annual fees, commissions and fees for any deposits and withdrawals. Every bank is similar, and you can shop around to see if you can find a good deal, but many offer the same rates. Once the account is open, you can choose to pay your bills through the bank which can be far easier.
I had (and still have) an account with La Caixa who I am happy with. I also tried Santander who didn't offer such good service. A friend of mine is with Caixa de Canarias and he was always happy with them. The money from my job in Gran Canaria was always safe in there.
Top Tips for Saving Money in Gran Canaria
Saving money has become a vital part of everyone's lives, and people are constantly searching for offers and promotions.
There is a huge array of different activities for you to enjoy on the island but they can be expensive. You should ensure that you research well, and find the best deals and prices for activities that you want to experience.
Food and Drink Bargains
Many places will have offers on food and drinks at certain times of the day, so choosing to go out for these periods can save you money. There are also many different styles of buffets, which offer excellent value for money. Bars will typically have happy hours, and drinks promotions to encourage you to stay.
Trips and Excursions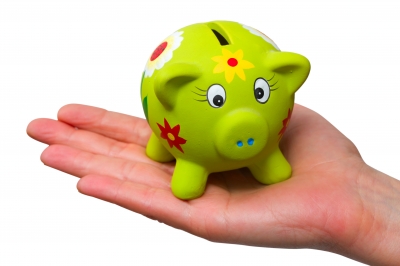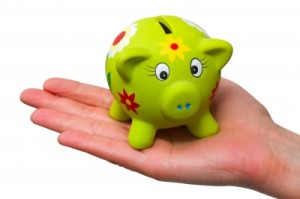 Booking your excursions directly with the company will save you money as there will be no agency fees to pay. Once you discover where you want to visit, there are several different options to book in advance.
The internet is an incredible tool for you to use, and you can gain as much discount as possible. If you wait until you reach the island, you can still save money by booking in advance and through the organization and not an agent.
Rental Properties and Car Hire
Rental properties and car hire are all cheaper if you book them in advance and often away from the tourist areas. Hotels are ideal but apartments can work out far cheaper, especially for families on a budget. Car hire can be expensive in resort so booking it from the airport will save you money.
Where to Shop for Food
You should also try to shop for food away from resort supermarkets as these can be horrifically expensive. Taking your lunch to the beach is traditional in the Canaries, and all of the locals will take their own food, drinks, loungers and umbrellas, which is an ideal way to save money.
Avoid Netto. Spar can be quite steep too. Hiperdino is more economical and Carrefour is always good, although there are no so many Carrefours in the resort areas. I loved shopping in Alcampo, which is next to Leroy Merlin (hardware) in Telde. It's a bit of a drive but you can buy everything there and get all your staples for the month in one fell swoop.
Saving money does not need to be difficult, and if you take your time to search for bargains, they are there to be found, whether you are in the Canaries for a few days or for months or even years.
Being Self Employed in Gran Canaria
Moving to Gran Canaria can be a life-changing experience in more ways than one, and you may find yourself searching for work, which requires you to be self employed. A self employed job in Gran Canaria might be perfect for you.
There are both advantages and disadvantages to this way of working. You need to ensure that you research the system well, and decide if being self employed is what is best for you.
Taxes for the Self Employed
Tax obligations are required where ever you work, and Gran Canaria is no different; however, there are several ways that you can pay your taxes. If you choose to be self employed, you will need to pay your social security monthly, which is a set minimum amount. This can be beneficial if you are earning a larger amount; however, if you are struggling this can add further pressure.
The social security system in Gran Canaria is incredibly straightforward and you will need to contribute every month. This payment will entitle you to maternity leave, a pension and unemployment benefit. The amount that you receive in benefits will all depend on the contributions that you have paid.
You will need to register at your local Social security office, and often at the town hall as well, to ensure that every department knows you are in the system. This paperwork is straightforward; however, if you are unsure there are plenty of people to help. Once the paperwork has been issued, and you begin to earn money, you will need to begin paying.
This will typically come out of your bank account, so make sure there is money in the account, or you will incur fees. Avoiding the payment is not an option as the debt will soon build up, which is when people find themselves in more trouble. You may find it difficult to pay the social security payment every month but it is worth doing so if you want to benefit from the system.
How Much Tax Do You Pay?
Being self employed in a job in Gran Canaria is the same as running a business so you will be liable for the taxes that are associated with this area. Some businesses have to pay 5% on their gross income and 20% on net profit, which can be a large amount for successful businesses. Attempting to avoid these taxes is risky and you may incur a large fine if caught.
Tax Returns in Gran Canaria
At the end of every financial year, you will need to complete a tax return, which is known as a RENTA. This is a vital piece of paperwork, and can help you to receive a tax rebate if the tax office feels that you have been paying too much. As you are self employed, you will be able to claim many more expenses, which can help to keep the outgoings lower.
Some people remain registered in the UK, and if you like you can work as self employed in Spain for up to 2 years. This will allow you to claim medical benefits whilst working, although after this period it is required that you notify the UK. You may choose not to, but it can cause problems in the future, which some people live to regret.
There are Gran Canaria jobs and ideas for everyone but do take your time choosing what you want to do. Self employment is not for everyone but if you decide it is for you then take the time to research the system and competition in depth first.
Bringing the Kids? An Overview of the Schools in Gran Canaria
Lots of families move to Gran Canaria every year, which immediately poses the problem of schooling. There is a huge number of decisions to make regarding the best school to choose for your children. You may find the process slow, and frustrating, but this is one area that you want to ensure you get right.
English or Spanish-Speaking Schools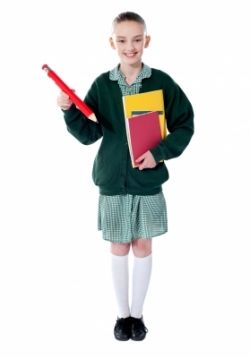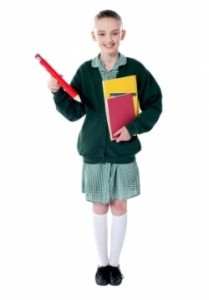 There are several International schools on the island, which offer the alternative to the state system.
These schools will teach your children in English, and will often follow the British curriculum, which suits many children.
However, you need to consider that you have moved to a Spanish-speaking country, so wouldn't it be better for them to learn in Spanish?
You will need to consider the ages of your children, and how academically able they are to cope with change.
As children get older, their ability to pick the language up quickly is reduced this is often why people choose international schooling.
But honestly you will be surprised how well some children fit into the Spanish system and love being in the local school.
Photo Credit: FreeDigitalPhotos.net
State or Private Schools
Spain has a state funded schooling system, which varies a huge amount depending on the school that you choose. Many Spanish families send their children to private schools as they believe that it is a better education. There are also church-funded schools, which some people take advantage of when searching for the best school in the area.
Student Ages in Gran Canaria
Children begin school at 4 years old, and it is compulsory to attend school from 6 years old until they are 14 when they can legally leave. If your child has received high grades, they can choose to attend further education and continue their studies in the school. Surprisingly many children do leave at 14, which can cause problems when searching for work.
The Enrollment Process
Enrolling your children in the state system can be a headache, and you need to ensure that you understand everything that you need before you attend the interview. You will need to have your child's education record from their previous school, and often this will need to be verified. Once you have this, you will need to make an appointment with the school.
You will also need your child's birth certificate, passport, medical records and a proof of residency to ensure that you are in the correct area. Every state school on the island will have their own policies regarding admittance, and some will need more paperwork than others. There are waiting lists for some classes, and others your child will be able to attend immediately.
Canarian School Hours
The hours for the school day are shorter than in the UK, and many schools will finish by 2 o'clock, allowing your child to come home and eat. Private schools will follow a longer day, and often there will be travelling time to account for as well. This can be a long day for your child, and something else that you need to consider.
Regardless of the school that you choose, there are several different factors that you need to take the time to research correctly. You will want your children to be happy, which is why you should think of their needs as well as the fees, travelling times, and educational standards. Some children adapt quickly and love being in the Spanish system but others will struggle to begin with.
What is Life Really Like in Gran Canaria for Workers?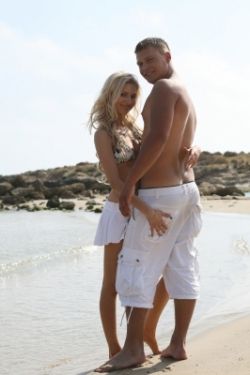 Living in Gran Canaria has many highs and several lows, but life is what you make it, and many people would live nowhere else.
You have to understand that being on holiday is nothing like living somewhere, and the way that you see the island will be very different.
Thousands of people dream of leaving their lives behind, and making a new start in the Canaries, but is it all as perfect as they think? Is a job in Gran Canaria just like a job back home?
Plenty of Other Workers There
Workers on the island make up a huge proportion of people that live in Gran Canaria, and some find the lifestyle far too exhausting.
You need to consider why you moved to the island, and what you want to achieve whilst there. Some people have moved to retire, and enjoy long lazy days and the relaxed lifestyle.
Photo Credit: FreeDigitalPhotos.net
Young People Moving Over
Younger people will often move to the Canaries to get work, party and enjoy the sunshine, but this can be a hard life. The image of working in a bar, getting drunk and partying all night is not always the reality, and bar work can mean long hours for little pay. You have to be realistic about the wages, and understand that cash in hand bar work often pays below the minimum wage.
Daily Life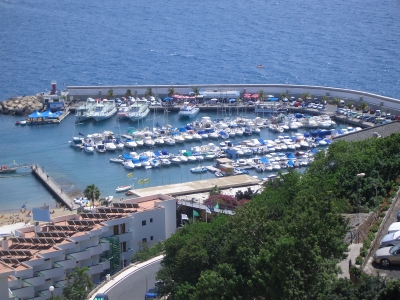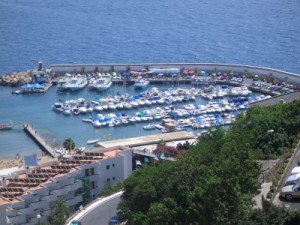 The resorts are excellent if you want small, cheap accommodation, plenty of night life, and beaches to relax on during the day.
You will find that your time is spent working and sleeping, leaving very little time for anything else. This suits a vast majority of people, and the party atmosphere can be contagious.
You need to be realistic about how much everything costs, and understand that bills, rent and food will need to be paid. Your job in Gran Canaria might not pay as much as you'd want.
Many workers live hand to mouth, not being able to save any money for the future. This lifestyle may suit you and if you enjoy partying then working in Gran Canaria can be a huge amount of fun.
The wages are much lower than in the UK, but the expenses are as well, so you may feel that you are in fact better off than back home. If you enjoy the sunshine, have time to spend lying on the beach, and want to work all night the lifestyle may suit you perfectly. It may sound as if there is no life if you are a worker on the island, but you have to consider every aspect.
Party Before Settling Down
If you are young, with no children and no real commitments the life can be a huge amount of fun, but there will come a time when you want to settle down. The moment you want to buy anything larger than a pair of shoes, it will become a reality that you earn very little money. You will have no security, and be entitled to no state benefits or health care.
Higher Paid Contract Work
Some workers manage to become contracted and pay into the state system which is the way forward to ensure that you are entitled to benefits. If you only intend to stay on the island for the summer, then have fun, get drunk, and party. The moment you want to have some roots, and make a life in the Canaries, you will need to consider other options to casual bar work.
How to Start your Own Business in Gran Canaria
Starting your own business can be a challenge, regardless of where you are in the world; however, in a foreign country it can be incredibly daunting.
Some people move to Gran Canaria knowing what they want to do, and other people have no idea. Regardless of the business that you want to start, there are several things that you need to consider.
Times are tough on the island; therefore, you need to take time to think carefully about the business that you want to start, and consider whether it will work and make money.
Many people have come to the island with huge hopes of riches, and had to return to their home country with very little, but there are still business opportunities available, and if you take the time to research well, you may make a success of running your own business.
Paperwork and Taxes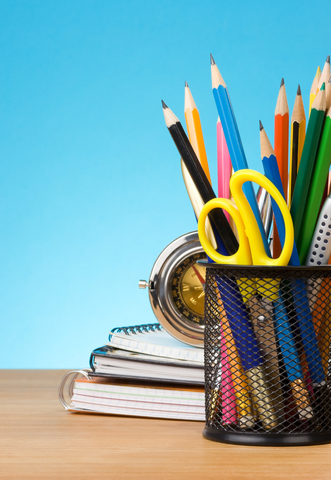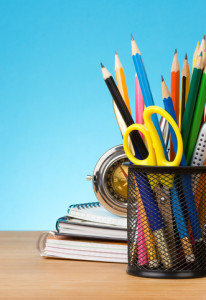 Setting up a business in Gran Canaria can be quite complicated and as with everything in Spain, there is a huge amount of paperwork involved, so if you are unsure where to begin, seeking legal advice is advised. Getting a basic job in Gran Canaria is much easier than setting up your own company.
You will need to understand the tax system, and how much you will be required to pay every year. There are plenty of qualified accountants on the island that can guide you through the process.
Once a year you are required to submit your tax forms to the local authority, where they will assess whether you are entitled to a rebate.
Many people enjoy this bonus every year and this is why it is beneficial to complete the paperwork correctly. Taxes have to be paid so it is worth getting the paperwork correct from the beginning.
Registering Your Company
There are several things that have to be completed to set up your business correctly, and the process can take several weeks. You will need to decide on the style of business that you want to start, and choose a name that you will trade under. Once this has been chosen, the name will need to be registered.
You are legally required to open a bank account for the business, and have some form of capital in the account. Some banks will freeze this money until you have registered at the tax office, to ensure that the business is legal. You will need to apply for a CIF, which is a company registration number, and this has to be on every piece of paperwork relating o the business.
Need a Translator?
The paperwork will all need to be prepared by a local notary. This paperwork can take some time, and all documents should be read and checked. If your Spanish is not that good, it is always advisable to take a translator to ensure that you understand what you are signing. Once the paperwork has been signed, you will receive the documents from the notary and you are able to request the business be set up legally.
Gran Canaria Tax Number
You will then receive your tax number, which can be taken to the bank if they froze your money, and you will have access to it. From this moment you are liable for taxes which means it is advisable to begin trading as soon as possible. Earning money from your own business can be incredibly satisfying, and you will enjoy running your business in the sun.
More Handy Gran Canaria Tips
Before you come over you need to know where the busiest areas are, so you know where you are going to live and where you are going to focus your job search. Most workers want to live walking distance (or short cab distance) from their work.
Gran Canaria Tourist Areas
The biggest tourist areas (where you have the most chance of finding work) are Playa del Inglés and Puerto Rico. Amadores, Arguineguín, San Agustín and Mogán are other resort areas.
Some tourists stay in the capital, Las Palmas, but you will need to speak Spanish if you want to live and work there.
Best Time to Come
The best time to come to Gran Canaria if you are looking for work is just before the summer season starts because that is when bars, restaurants and shops are taking on more staff.
However, you can come at any time if you have enough money to sustain you for a while or until you find work.
Accommodation in Gran Canaria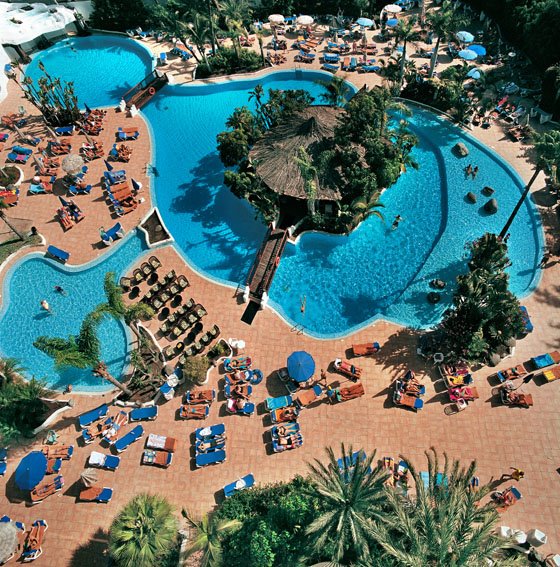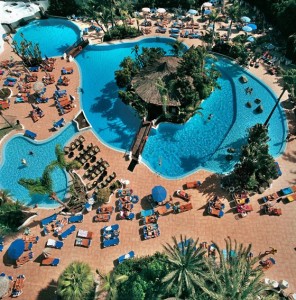 Gran Canaria is a friendly island and you can take Spanish lessons when you arrive if you want to be able to chat to the locals.
Property rental prices range from 400 euros for a small studio apartment to about 800 euros for a larger one with several bedrooms.
In Puerto Rico there are only apartments because the resort is built into the side of a mountain and space is at a premium but in the other resorts you can have a duplex, triplex or villa.
There are free schools here and if you are coming over with children, they usually pick up the local language very quickly and adapt well to the lifestyle.
Do some research before deciding to come to Gran Canaria. There are plenty of websites about it. It can get very hot there in the summer – can you cope with a month of 40 degrees C every day? There is no point in coming to Gran Canaria if you hate the heat. It's a dry heat which is infinitely better than humidity.
As long as you are willing to accept any job to begin with, you should be fine. Once you know a few people, you will find out about other work and can take a better job. As long as you are friendly, honest and a hard worker, you will be fine and can live happily here and enjoy the climate.
Over to You
Do you work in Gran Canaria, did you work in Gran Canaria, are you dreaming about getting a job in Gran Canaria? Please post your comment or question below.
Do bear in mind I can give advice (I lived and worked in Gran Canaria for 11 years) but I am not a job agency. The purpose of this lens is to give you ideas about what type of work in Gran Canaria is available and how to get jobs in Gran Canaria. I'm not matching businesses with potential employees, simply offering some advice about the whole job scene.