Hello fellow pie lovers! Are you hungry for some delectable dessert? Today we will explore the amazing world of pies. Buckle up, because this article presents six incredible pie recipes you cannot miss out on. Get excited for an adventure full of tantalizing flavor.
Classic Apple Pie
Let's kick things off right with an apple pie classic: cinnamon-kissed apples nestled into a buttery flaky crust are like comfort for our taste buds on an autumn evening – not to mention how easy making one can be.
Just start out by gathering up juicy apples, sugar and spices. Mix in some yummy toppings before pouring all that goodness into a pie dish and bake until you have golden brown perfection along with the most amazing-smelling kitchen ever. Enjoy it alone or pair with some vanilla ice cream as part of an exquisite dessert experience.
Rich and Creamy Chocolate Silk Pie
Brace yourselves, because we are about to go overboard on decadence. Now it's time to imagine an irresistibly velvety silk chocolate filling nestled into a crisp chocolate cookie crust… doesn't that sound divine!
Plus it is much easier than you may think: just melt some premium quality chocolate, whip some cream into stiff peaks, fold together and chilling into an irresistibly melting mouth experience that'll have everyone talking.
Pumpkin Pie
Pumpkin pie is the quintessential fall dessert and it never loses its timeless appeal. Imagine a simple and delicious pumpkin pie: irresistible velvety filling made with fragrant cinnamon, nutmeg and clove spices nestled into a delicious flaky pie crust – the epitome of autumn on your plate.
For your own slice of autumnal bliss this Thanksgiving or for any cozy autumn gathering, whip up one using pumpkin puree mixed with eggs, brown sugar, spices and evaporated milk. When that's done, pour the mix into your crust before placing in the oven to bake until set around the edges. Delicious!
Zesty and Tangy Lemon Meringue Pie
For something truly delightful in pie form, turn your attention towards lemon meringue pie. Lemon meringue pie brings sunshine directly to your taste buds – its zesty lemon filling meets a fluffy meringue topping, making a party in your mouth. Concocting one is like magic: whip the meringue until it's as fluffy as clouds, bake until golden brown and then chill it to experience ultimate refreshment – guaranteed to brighten any day ahead.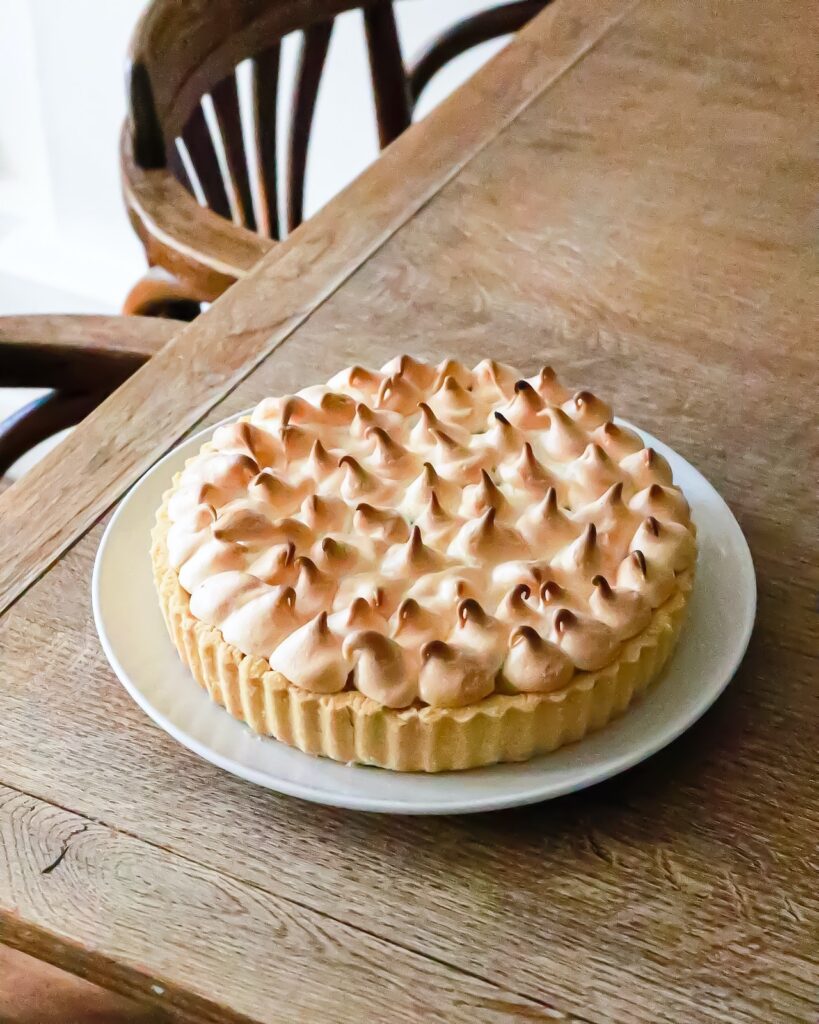 Savory Delight: Chicken Pot Pie
Who says pies can only be sweet? Prepare yourself, because we are venturing into savory territory now with a chicken pot pie. It's an indulgence unlike any other, with tender chunks of chicken, vibrant veggies and a creamy sauce all tucked under an airy pastry crust for comforting deliciousness. Or, if you're not a big fan of chicken, perhaps try this beef pie instead.
Get creative when creating it by including peas, carrots or even mushrooms into its filling and watch as it disappears faster than you can say "seconds please."
Key Lime Pie
Key lime pie: an absolute taste of summer vacation in every bite. Enjoy its refreshing tart-sweet flavor of key limes combined with buttery graham cracker crust in every satisfying mouthful – fresh key limes give this treat its authentic, zesty kick.
Simply squeeze and blend with condensed milk before pouring into the crust and then simply chill until ready. Your final result: pure citrusy pleasure that transports you directly back to an island beach hammock.
To conclude, we've explored some of the finest pie recipes around. Apple pie, chocolate silk pie, lemon meringue pie and key lime pie are just a few examples to choose from. There is sure to be a perfect pie in our list for every occasion or mood.
Images from Pexels