There is low carb bread and there is this very low carb bread recipe. If you've been doing Atkins or low carbing for a while, you will have tried some of the more 'eggy' or 'dense' breads and while they are passable (just!) they aren't exactly a good bread substitute.
Some low carbers will forgo the bread entirely, choosing to wrap their burger or sandwich in a large lettuce leaf instead and while there is nothing wrong with that, sometimes it's nice to have something a bit chewier and more bready, even if it isn't going to be that high-carb processed stuff you used to eat before.
There are various names for the very low carb bread recipe I am talking about – revolution rolls, cloud bread, oopsie bread, each having a slightly different recipe and preparation technique.
Here I am sharing what I found works best of all, and that's a bread which is easy to make, uses clean ingredients (ie, not processed) and is low in carbs but offers a nice taste and chewy bread-ish texture.
How Do You Eat Low Carb Bread?
You can use this low carb bread recipe however you would bread – for burgers or sandwiches, as a chewy snack alongside your meat, poultry, seafood or salad, as something to fill with a sweet or savory filling, or just as an appetizer with extra-virgin oil to dip it it or salted butter to spread over it.
Remember, you need to make this the day before then keep it overnight to develop it's breadish chewiness!
This recipe is based on eggs but don't worry. Cloud bread, oopsie bread, revolution rolls… whatever you call this, it's NOT like eating an omelet wrapped around a filling.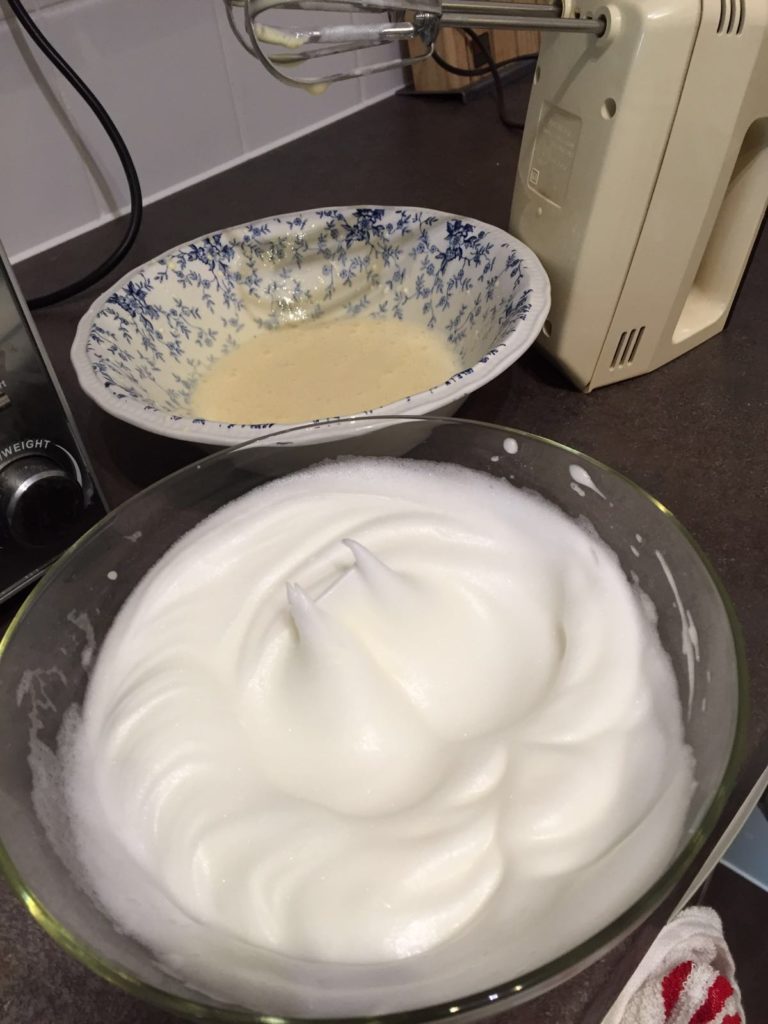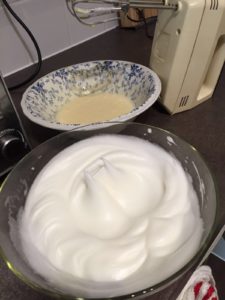 I've tried a number of these low carb bread recipes and some are worse than an omelet wrapped around a filling.
I haven't experimented with the cauliflower-based ones much although I do plan to.
Cauliflower can be used to make an awesome pizza crust (although flax pizza crust is 10x quicker and way easier).
Different Strokes for Different Folks
There are plenty of very low carb bread recipes if you take a look online, although what one person likes another might find too light, too heavy, too eggy, too chewy and so on.
So what I'm saying is you'll want to try a few before you settle on your favorite! Perhaps it's this one.
If you can't settle on a very low carb bread recipe at all you will need to go without bread or, when you're near or at your target weight, just a slice or two of the whole wheat kind. Each to their own. If bread is going to drive you back to carby eating, maybe just get rid of the habit now?
Print
Very Low Carb Bread Recipe
Bread doesn't have to be high carb. In fact, this light chewy bread is virtually carb-free and offers not only a pleasant taste but also a chewy texture that will mean you don't miss regular bread at all – ever!
Author:
Prep Time:

20 mins

Cook Time:

30 mins

Total Time:

50 mins

Yield:

8

1

x
Category:

Bread
3

eggs

3 tablespoons

softened full-fat cream cheese

½

packet artificial sweetener (Sweet 'n Low, Splenda etc)

1/8 teaspoon

cream of tartar
Instructions
Preheat the oven to 300 degrees F (150 degrees C).
Separate the eggs.
Add the cream cheese and sweetener to the yolks.
Whip the egg whites with the cream of tartar until you get very stiff peaks.
Fold the egg yolk mixture into the egg white mixture using a spatula, taking care not to break the mixture down too much.
Now spoon the mixture on to a greased cookie sheet, making 8 or 9 circles, each of which is 4 inches wide by ¾-inch high (10cm wide by 2cm high).
Bake for half an hour or until lightly browned.
Let them cool on a rack then transfer to a Ziploc bag or covered container and refrigerate for 24 hours or until crumbly and more bread-like.
Nutrition
Serving Size:

1 piece

Carbohydrates:

0.3 (if that)