Meat Appetizers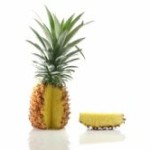 Pineapple is more than just a fruit and more than merely a dessert ingredient. You can make starter recipes (as they are called in the UK) or appetizers (as those of you in the US and Canada will know them) with pineapple because its sweet flavor contrasts beautifully with savory flavors like cheese, bacon, or chicken. There are starter recipes with pineapple for all occasions.
Why not serve a fruit salad or pineapple sorbet – who's to say an appetizer has to be savory Pineapples are an excellent fruit to include in the family's diet, and you will all benefit from having this delicious food daily.
This tropical fruit has a sweet taste with a slightly acidic flavor, making it ideal for both desserts and savory dishes. Combine it with other fruit like grapes, strawberries and apple, and serve with a cheese dip or chocolate dip, or toss with fruit and add a honeyed syrup to make a fruit salad.
Continue reading →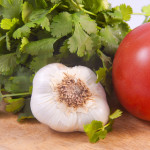 Experimenting with food and flavors is part of the fun when discovering new recipes and Moroccan food is often considered to be exotic and exciting. Why not experiment with Moroccan appetizer recipes and discover a brand new flavor sensation?
Authentic Moroccan cuisine is straightforward, yet full of distinctive flavors and aromas. There is no other cuisine quite like it.
You might never have considered cooking Moroccan food before but there is a huge array of different Moroccan appetizer recipes to choose from and no matter which ingredients you like to use, or what taste you want to aim for, there is sure to be a perfect recipe for you to make.
Continue reading →
Some More Hot Content For You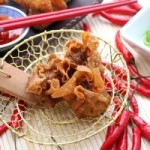 This tempting deep-fried chicken dim sum recipe serves a crowd, and you can double it too. It is easy to make if you are methodical, mixing the filling together, then distributing it between the wrappers and working in batches. The crunchy hot chicken treats can be served alone or with your favorite sauce.
Why We Love Deep-Fried Chicken Dim Sum, Actually ALL Dim Sum!
Known as dim sum in Chinese, appetizers in the Western world, or tapas in Spain, small snacks will always have a place in our hearts and on our tables. They can precede a main dish or just be served as a snack. Dim sum, or Chinese appetizers, are versatile, tasty and just so yummy.
The following recipe takes you through the process of making crispy wontons and you can serve these just as they are or perhaps offer some other Chinese dim sum alongside them, like mini egg rolls or other small bites. Prepare to fall in love with deep-fried chicken dim sum. Continue reading →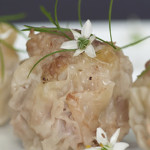 These easy potstickers or soft wontons are nice served with a homemade hot garlic potsticker sauce. You can make this by mashing 4 garlic cloves, ½ teaspoon of Szechuan hot oil and a teaspoon each of sherry and vinegar. Stir in 3 tablespoons of soy sauce and you will have a wonderful garlic sauce. Anyone who loves pork and Chinese cuisine is going to enjoy this pork potstickers wonton recipe because it's so satisfying.
The Perfect Dipping Sauce
You can use a bottled garlic sauce if you prefer, or serve this pan-fried pork potstickers wonton recipe with sweet chili sauce. Chinese mustard or hoisin sauce are other options. Perhaps you would like to offer some of each at the table, to give everyone the option of choosing their own condiment.
Serve this pork potstickers wonton recipe garnished with cilantro (fresh coriander) or edible flowers if you like, or simply as they are. So, if you have never made a chicken potsticker recipe, potsticker soup or lobster potsticker recipe, let the following directions guide you. There is nothing difficult about making these tasty little snacks. They are so good. One is never enough so ensure you make a batch of them because they tend to disappear fast!!
Potstickers are similar to wontons because they are in a thin dough wrapper, but they are boiled first and then pan-fried to make them sticky. Continue reading →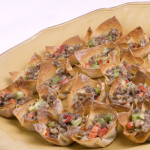 The following recipe shows you how to make baked beef wontons which also contain bell pepper for a colorful finish. Baking wontons is an alternative to frying them if you happen to have the oven on anyway or if you want to trim the fat content. These delicious little morsels make wonderful appetizers and it is up to you what shape you make them – open so you can see the beef and colorful bell pepper filling, or closed so the filling is a surprise.
Tips and Tricks for Perfect Baked Beef Wontons
You could even make moneybags by pinching the tops closed so they look like moneybags, but most people like to leave these open, so people can see the flavorful beef mixture inside these baked beef wontons. These are baked at the highest oven temperature your oven will reach, so the beef cooks and the wonton wrappers crisp up. Not every oven goes as high as 500 degrees F so you might need to extend the cooking time or sauté the beef first to brown it. In fact, you might want to do that anyway, just to ensure the beef is cooked through.
Feel free to alter the ingredients in this baked beef wontons recipe, perhaps swapping the red and green bell pepper for yellow or orange bell pepper, or even adding some zucchini or mushrooms to the mix. The cream cheese is not a traditional Chinese food ingredient (in fact, very little dairy is used in Chinese cooking) but it does make the meat mixture lovely and creamy, so you will probably want to leave it in. Continue reading →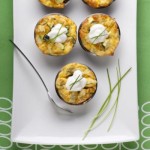 Whether you serve these low carb mini quiches for breakfast, lunch, dinner or just as a snack, there is no doubt these mini quiches will satisfy your hunger. Eggs are a basic staple on low carb diets because they offer plenty of nutrients, they are filling and tasty, and there are so many recipes you can make with this versatile, budget ingredient. Eggs are great for vegetarians and pescetarians, as well as carnivores.
Low Carb Mini Quiches: An Easy Freezy Idea!
One great thing about this low carb mini quiches recipe is you can freeze the quiches, then just pop one in the microwave for half a minute. Make a big batch at once and you will have breakfast sorted out for the next few weeks. Continue reading →
Other Posts You Might Like