Experimenting with food and flavors is part of the fun when discovering new recipes and Moroccan food is often considered to be exotic and exciting. Why not experiment with Moroccan appetizer recipes and discover a brand new flavor sensation?
Authentic Moroccan cuisine is straightforward, yet full of distinctive flavors and aromas. There is no other cuisine quite like it.
You might never have considered cooking Moroccan food before but there is a huge array of different Moroccan appetizer recipes to choose from and no matter which ingredients you like to use, or what taste you want to aim for, there is sure to be a perfect recipe for you to make.
Moroccan Preparation and Cooking Methods
Moroccan cuisine is straightforward to prepare. It does need a specific cooking method to help intensify the flavors though.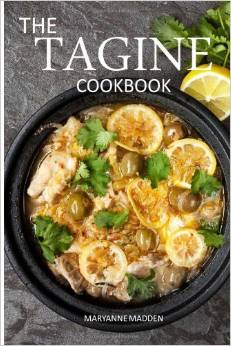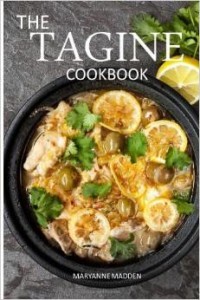 Many recipes will require a tagine, which is a traditional cooking vessel made of clay. If you are fortunate enough to own a tagine, they are an excellent addition to every kitchen, although you can cook Moroccan food without one.
Tagines are excellent at locking the flavors inside the food, and they provide a quick method to cook dishes. They are also ideal as a serving vessel for the table, ensuring that your food remains hot until served.
Once cooked, your Moroccan appetizer recipes can be served with olives, flat-bread and cheese, to create an excellent feast.
The style of cooking and ingredients used will make the Moroccan appetizer recipes very healthy, and produce flavors which you might never have tasted before now.
The spices which are included in many of the recipes are spicy but you can add less if you are concerned the dish might be too hot.
This style of food is based on Northern African influences, which is why it is delicious. Try some Moroccan appetizer recipes and see for yourself.
The Tagine Cookbook, on Amazon
How to Use a Tagine for Moroccan Appetizer Recipes
How to cook with this handy Moroccan cooking pot
Learning how to cook with a Tagine is rewarding and will provide you with an alternative cooking method in your kitchen.
A Tagine is a North African earthenware pot, which can help to create many diverse dishes and Moroccan appetizer recipes. Every cook in Morocco has one.
The pot is often circular with a large domed lid, which helps to trap all the flavors inside.
These are decorative as well as useful and you can choose various colors, styles and designs, including some lovely hand-painted examples.
Moroccan Appetizer Recipes are Easy when You Use a Tagine
Tagine cooking is very straightforward, and uses a minimal amount of water to stew the food inside. The food that you place inside the Tagine will need to be cooked for several hours, with the lid firmly closed.
You will need to season your Tagine before you use it for the first time and, once completed, it is ready to cook your food.
There are hundreds of different stews which can be cooked in the Tagine; however, they all take several hours to cook in a low preheated oven.
You will need to layer the ingredients in the Tagine, and place a small amount of liquid to create the sauce. Never attempt to speed the cooking process up by increasing the temperature of the oven.
Patience is essential when learning how to cook with a Tagine, and there are several cheaper cuts of meat which can be used with fantastic results. You should leave the lid on the Tagine until you are ready to serve, and many people serve the meal directly from the Tagine.
Print
Moroccan Sun-Ripened Tomato, Cilantro and Garlic Salad
Straightforward fresh ingredients are used in many starter recipes found throughout Morocco, and choosing a versatile salad is ideal.
Author:
Prep Time:

15 mins

Total Time:

15 mins

Yield:

4

1

x
Category:

Salad

Cuisine:

Moroccan
1/2

lb (225g) sun-ripened cherry tomatoes

2

crushed garlic cloves

2 tablespoons

lemon juice

2 tablespoons

olive oil
Salt and black pepper, to taste
Handful of chopped cilantro
Instructions
Wash the tomatoes and cut in half.
Place them in a large bowl.
Add the garlic, lemon, olive oil and cilantro.
Mix well with a spoon.
Season with salt and black pepper to taste.
Leave for at least an hour to marinate.
Serve with warm flat-bread, olives and barbecued meats.
The Core of Moroccan Cuisine
Morocco produces both Mediterranean and tropical fruits and vegetables. Popular meats include mutton, beef and lamb, as well as chicken, camel, seafood and rabbit, which serve as a base for Moroccan appetizer recipes.
Characteristic flavorings include dried fruits, lemon pickle and cold-pressed unrefined olive oil. Moroccan food is a lot more heavily spiced than Middle Eastern cuisine and ingredients like saffron from Tiliouine, olives and mint from Meknes, and oranges and lemons from Fez, are home grown. Yum!