vegetables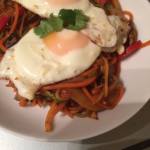 A spiralizer isn't the most commonly talked about kitchen gadget, but it's definitely one that has been gaining popularity recently. If you haven't heard of this interesting invention before a spiralizer is basically a neat, time saving tool that turns vegetables into thin, noodle like strips to use in a bunch of different dishes. There are plenty of easy spiralizer recipes to have a go at too.
If you have ever tried to thinly slice a zucchini using a julienne peeler, or worse – a knife – and given up halfway through because it was taking too long then the spiralizer will be your new culinary sidekick.
The way a spiralizer works is in one of two ways. The first and simpler type, a handheld spiralizer, is used by inserting a vegetable into the end of the device and rotating the spiralizer by hand. Once the vegetable is too short to be held safely, you can use an end piece with a prong to hold the vegetable in place without endangering your fingertips.
Continue reading →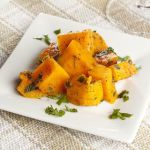 The best thing about using a microwave to cook your vegetables is you can be assured of great results every time. If you boil or roast them you might leave them in there too long and end up overdoing them and, let's face it, what's worst than soggy overcooked veggies? Learn how to microwave vegetables and you have a new speedy way of cooking them.
A microwave cooks vegetables by producing electromagnetic waves which force polarized water molecules to oscillate.
This makes the temperature increase. Plant foods, namely fruit and veggies, have more water in them than, for example, meat, making them ideal candidates for the microwave because they cook fast.
You can microwave just about any vegetable in a few minutes, depending on the wattage of your microwave and the amount of food you are cooking, along with how big or small it is cut. A one-inch cube of raw vegetable cooks in about 40 seconds on average, in a 1000-watt microwave.
Continue reading →
Some More Hot Content For You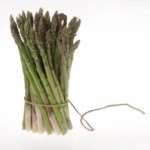 Not being able to eat dairy does not limit your starter options. Just look at this dairy free grilled asparagus recipe. This delicious grilled asparagus is served in a lemon and chive dressing. It is a light starter which goes well with almost any main course.
Dairy Free Grilled Asparagus: Freshness Counts with Asparagus
Asparagus is seasonal but you will find it all year round because it is imported. If you can get fresh, local asparagus during the spring though, it is highly recommended. Obviously anything grown nearby is going to taste superior to something grown halfway around the world and shipped in. So get fresh asparagus wherever possible, and check the bottom of the stalk is bright green and not white or moldy. Continue reading →
Other Posts You Might Like