white noise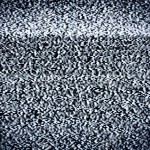 Some people find it hard to fall asleep without a fan whirring while others find the sound of a blow dryer or washing machine soothing. But how come making more noise can help with sleep? Isn't a silent room the most conducive to getting a good night's rest? Actually that isn't always the case, and some people even buy white noise machines or download white noise apps to ensure they get to sleep quickly and easily, and stay asleep until morning. A lot of people have hear it works but don't know exactly why white noise helps you sleep.
What is White Noise?
This consistent sound comes out across all audible frequencies evenly, from the lowest to the highest. It is something like a band and every musician is playing a different note on his or her instrument, covering all the notes.
White noise masks other noises so if your partner's snoring bugs you or you are a light sleeper and wake whenever a car outside toots its horn or when your next door neighbor slams a door, white noise might help you. Continue reading →
Other Posts You Might Like