Traditional Chinese food recipes are fascinating and following these will allow you to prepare the meal as it has been made and enjoyed for centuries. Every element of the authentic Chinese wonton soup recipe including the ingredients, preparation and serving suggestions are authentic.
The original style of preparing and cooking the Chinese recipes are incredible, and will allow you to indulge in top quality Chinese foods, keeping things traditional at every stage.
Ensuring that Chinese Food Recipes are Traditional
You may enjoy Chinese food, but what you purchase in the local takeout or eat at a Chinese buffet is unlikely to be traditionally Chinese. This means if you have the opportunity to experience traditional Chinese recipes as they should be prepared, you will be surprised. The taste, texture and preparation methods are likely to be incredibly different. Try this authentic Chinese wonton soup to start your taste buds off on your culinary journey.
Where to Find Traditional Chinese Recipes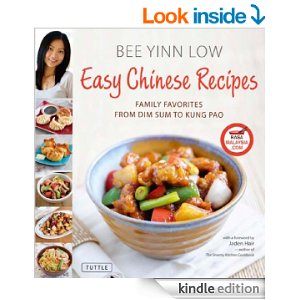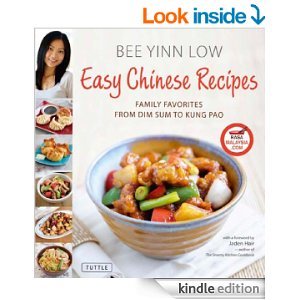 Finding traditional Chinese recipes will be harder than you think, as many of the recipes available online have been modified. Locating a website with traditional recipes may take some time but it will be incredibly rewarding.
You will be able to spoil yourself with delicious wontons, tasty noodles and exotic flavors.
Another great idea is to treat yourself to an authentic Chinese cookbook written by a Chinese chef.
That way you can be totally sure the food you are preparing is completely traditional and not a modern interpretation of hybrid Western-Chinese fare.
Easy Chinese Recipes Book, on Amazon
Getting Authentic Ingredients
Traditional recipes will need the correct ingredients, which can be difficult to find. Ethnic grocery stores are the best place to begin your search, and you will be amazed at what they have to offer. Markets and Asian warehouses are perfect for discovering the ingredients you may not have been able to find previously.
Making Authentic Chinese Wonton Soup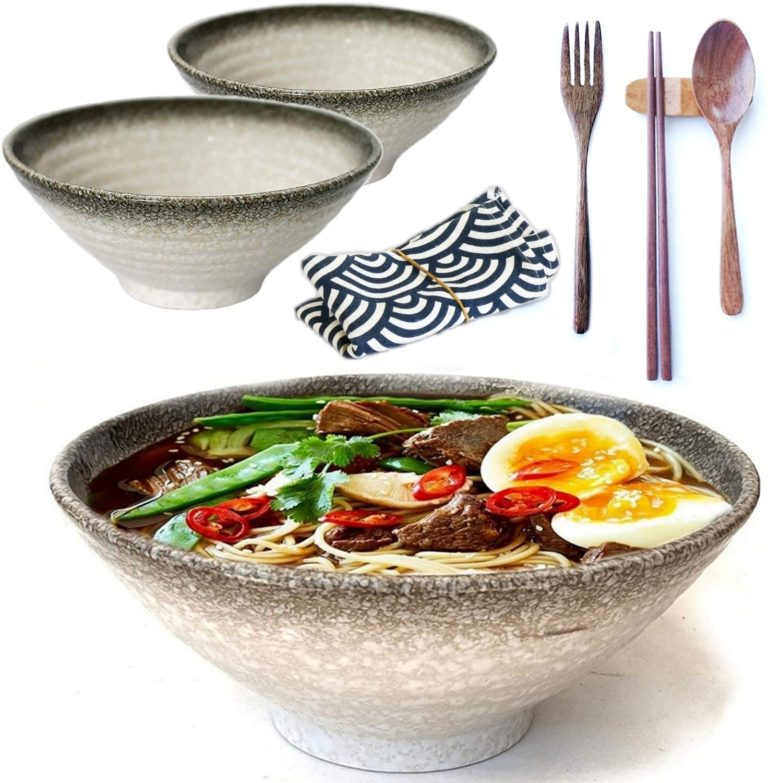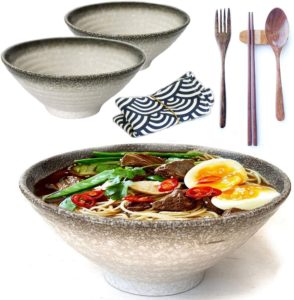 A great starting point in your Chinese cooking adventure has to be wonton soup. This delicacy is enjoyed in China and although the wontons are often filled with a shrimp and pork mixture, you can use any stuffing you want.
The wontons for this authentic Chinese wonton soup are usually cooked in water, then transferred into the cooked soup.
Serve small portions of this as a snack or appetizer, or larger ones as a complete filling meal. Feel free to adapt the following recipe adding other ingredients like vegetables, noodles or anything else you want, and make it mild or spicy as you prefer.
Print
Chinese Wonton Noodle Soup
Light and fragrant, this is a wonderful Chinese wonton noodle soup which you will enjoy to the max. Wonton soup is a delicacy in China. Enjoy this is a Chinese bowl with a Chinese spoon for the most authentic and fun result.
Author:
Prep Time:

25 mins

Cook Time:

45 mins

Total Time:

1 hour 10 mins

Yield:

6

1

x
Category:

Soup

Cuisine:

Chinese
10 cups

(

2 1/3

liters) chicken broth

1

egg yolk

1 tablespoon

peanut oil or vegetable oil

2 teaspoons

soy sauce

2 tablespoons

minced fresh ginger

½ teaspoon

sesame oil

1½ cups

(

100g

) chopped bok choy

1

minced garlic clove

¼ teaspoon

crushed red pepper flakes

½

pound (225g) ground pork

30

wonton wrappers

¼ cup

(small handful) minced green onions (spring onions)

¼ cup

(small handful) roughly chopped bamboo shoots

1½ teaspoons

rice wine vinegar

½ cup

(medium handful) sliced shiitake mushrooms
Instructions
Heat the oil in a big pot then add the garlic and ginger.
Cook for 5 minutes, stirring occasionally.
Add the green onions and broth, simmer for 30 minutes.
Mix the egg yolk, rice wine vinegar, pork, soy sauce, sesame oil and red pepper together.
Lay out the wonton wrappers, and fill with the pork mixture.
Wet the edges and seal into triangles to ensure the mixture cannot leak.
Pinch out any excess air.
Cook the bok choy, bamboo shoots and mushrooms in the soup.
Add the wontons using a spoon.
Simmer the broth and cook for a further 5 minutes.
Serve this authentic Chinese wonton soup right away while it's hot.
Keywords: wonton soup, Chinese, soup, pork