There are many different kinds of starter recipes. These range from basic two or three ingredient combinations which you can put together in one minute flat, to the more elaborate and gourmet style dishes which are a mixture of many ingredients and take a long time to create.
There are different dishes for different occasions and you should always match the type of food you serve with the people who are going to be eating it and the type of occasion itself. Starter recipes are the British name for appetizers.
Old Favorites and Classic Starter Recipes
There is nothing wrong with sticking to tried and tested recipes if you aren't sure what to make. There are many kinds of starter recipes to choose from anyway. Perhaps you would love to try an exotic fusion dish. Or what about something with an unusual fish or meat? There are a few good reasons to make a classic dish too.
Prawn cocktail, pate and toast, tomato soup and deviled eggs are all well-known and this is because they are well-liked. Classic recipes always stick around for a long time because they are loved, which is a good reason to pick a classic dish. Not only will your guests recognize it but the odds are that you have made it before. Making a dish that you know how to make is less stressful than making something unusual or something you think your guests might not enjoy.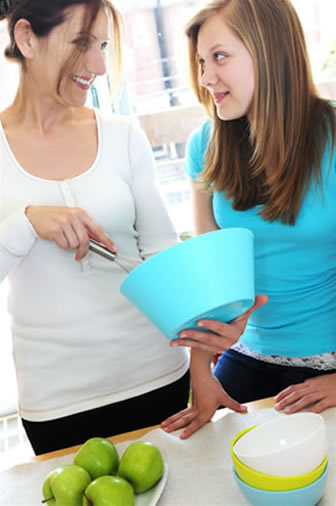 If you are having a dinner party you can ask your guests before they come if there is anything they don't like or anything they are allergic to. You don't want to spend two hours making an elaborate beef starter recipe only to discover two of your guests are vegans – imagine! Choose from different kinds of starter recipes depending on your dinner guests.
Maybe you are inviting guests who have eaten at your house before, in which case there is no harm in making the same starter as the last time, if they enjoyed it. Perhaps make a different main course instead.
Full-Flavored Appetizers
Whenever possible, try to use fresh ingredients in your various kinds of starter recipes. If the recipe gives you the option of a tablespoon of fresh basil or a teaspoon of dried basil, you can use either but you already know that fresh basil will give a fresher tasting result.
Of course, if you only need the basil as a garnish, rather than as an ingredient, you can be more flexible. Use something else as the garnish if you don't have fresh basil. You don't want to buy a lot of it just to use a couple of leaves as a garnish, unless you will get around to using the rest of it in other recipes.
This same rule applies to fruit and vegetables. If a recipe calls for a handful of frozen vegetables or a handful of chopped, fresh ones, opt for the fresh vegetables. The starter will be tastier.
Use good quality meat, fish and seafood. Usually fresh meat and fish gives a better result than defrosted produce but this depends on the starters. If you are combining fish, cheese, herbs and lots of other ingredients to make a fish pate recipe, it won't matter all that much whether the fish is fresh or defrosted. Crockpot (slow cooker) starter recipes can work well with tougher cuts of meat because slow cooking can make them tender.
Starter Recipes – Cooking Tips for Sumptuous Dishes
If you haven't made appetizers or snacks before, there really is nothing to worry about. In fact, starters are often easier than making main courses, even if this is where most of your cooking experience has come from. A lot of the recipes are easy by default, because they are snacks rather than larger recipes with more ingredients and components.
Begin with easy ones like a soup or salad recipe or chilled canapés, and you will gain experience and confidence for the next time. Every time you make food you are learning and you should also have fun. Cooking should be enjoyable if you are doing it right! You will enjoy the praise you get for your great starter recipes anyway. Whatever kinds of starter recipes you are going to make, just enjoy the process!
A lot of starter recipes tips are common sense and our recipes will tell you how many people the starter will feed, how to make it, how to serve it and anything else you need to know about garnishes or presentation. Most of our recipes also have photos so you can get some clues from the photo about how to present the recipe and check that yours more or less resembles it.