Horseradish sauce is a condiment which tends to provoke strong reactions in people; which is to say that they either love or hate it at first sight (or taste, as the case may be).
It is certainly not for everyone, but if you love horseradish, you know how perfectly the sharp, sinus-clearing flavor of horseradish pairs with a nearly endless variety of different foods.
Easy Horseradish Recipe
You may have even given some thought to how to make horseradish yourself and if so, you'll be glad to hear that horseradish isn't hard at all to make in your own kitchen.
All it takes is a good horseradish recipe and you can make your very own homemade horseradish. The resulting sauce will be certain to wow your fellow horseradish lovers, even if it does make your family and friends who dislike this condiment head for the hills.
How Strong is This Horseradish Sauce?
One thing to keep in mind is that any homemade horseradish recipe is going to result in horseradish which is considerably stronger than anything you will buy in a store.
So if you love roast beef or prime rib and strong flavors, this is a winning recipe. I love the horseradish sauce in Vic and Anthony's restaurant. Or at least I think that's where I had it – it's been a while. Feel free to correct me if I'm wrong! It's very hot and spicy!
You can buy horseradish roots at many grocery stores or, if you have a garden, it is an exceptionally easy plant to grow and grows so fast that you are likely to have plenty of fresh horseradish around at all times with just one or two plants.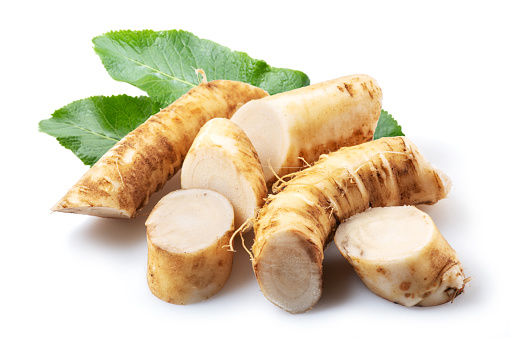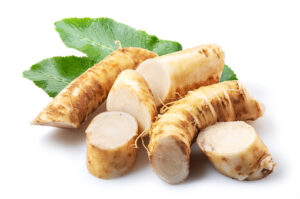 Print
How to Make Horseradish Sauce for Prime Rib
Discover how to make horseradish sauce for prime rib or to go with any other kind of beef or red meat. There is almost nothing easier than this easy horseradish recipe, so get ready for horseradish in a matter of minutes.
Author:
Prep Time:

5 minutes

Total Time:

5 minutes

Yield:

1

0

1

x
Category:

Sauce
About

10

inches (25cm) fresh horseradish root

2 tablespoons

cold water

1 tablespoon

white vinegar
Salt, to taste
Instructions
Use a vegetable peeler to remove the tough exterior of the root and trim off the ends of your horseradish; the skin of the root is really tough and you definitely don't want this in the finished product.
Once you have cleaned your horseradish root, the rest is easy. Chop the horseradish into small pieces and put it into a food processor or use the fine holes on a grater to grate the root manually and mix using a mortar and pestle. A food processor is preferable since it is far faster than grating and mixing by hand.
Add water to the processor and chop until the horseradish has been thoroughly blended and has the consistency of a thick paste.
Add the vinegar and salt to the horseradish immediately and mix briefly to blend these ingredients in.
While working with horseradish, don't get too close and keep the windows in your kitchen open for ventilation; horseradish can cause your eyes to tear up and sting easily.
Once it's all mixed, transfer the horseradish sauce into a clean jar with a lid, and put it in the refrigerator.
Notes
This horseradish recipe will keep for up to a month when refrigerated.
You can use white wine vinegar, champagne vinegar or any other kind of white vinegar in this recipe.
Want to know how to make horseradish less hot? Mix in some cream, crème fraiche or some grated turnip or similar to tame it a bit.
Keywords: how to make horseradish sauce for prime rib, how to make horseradish sauce, how do you make horseradish, how to make creamy horseradish, how do you make horseradish sauce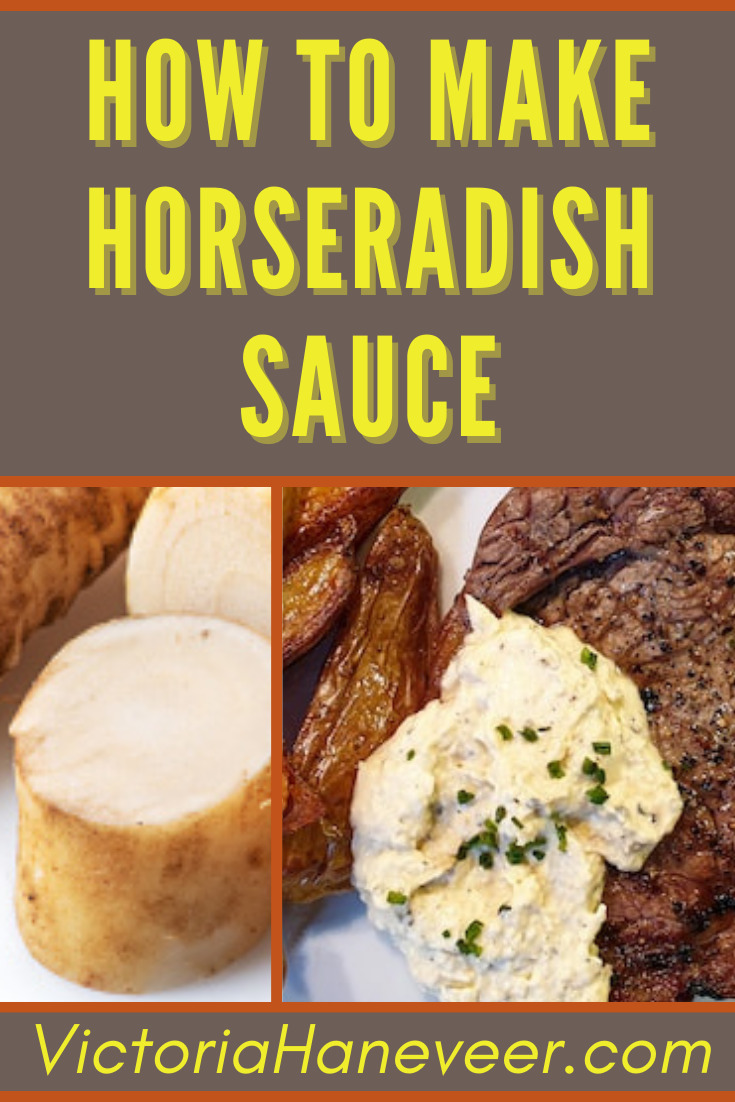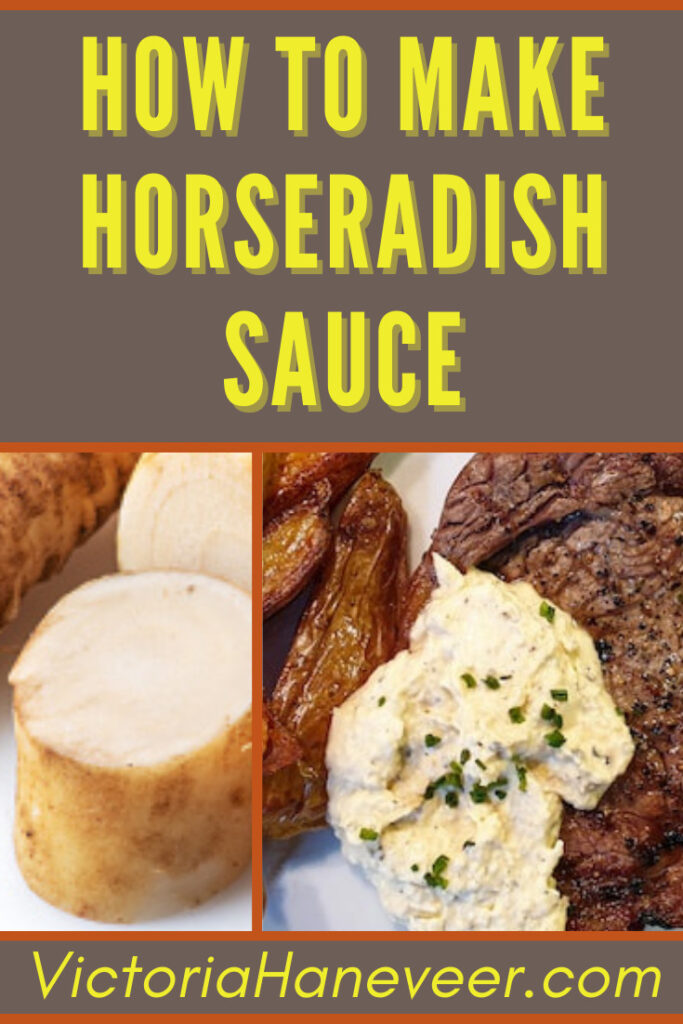 Photos from Unsplash.com