Monthly Archives:
July 2015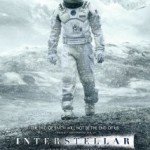 Now that 2014 is well over half a year behind us, all the best sci-fi movies of 2014 are available on DVD, so rather than going to the cinema, why not curl up with some popcorn and a DVD this evening? I love this genre and managed to see plenty of movies last year. My husband doesn't mind the genre but it's me who is the real fan, so I'm going to share with you my top sci-fi movie recommendations! Continue reading →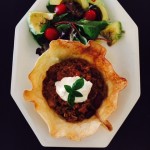 I love chili con carne and find myself making it often, either as a tasty treat for myself or as a shared meal for my husband and I. I usually make a big batch of it so I can enjoy it for lunch the next day, and the next! My husband is diabetic, so I needed to find a tasty low carb diabetic chili recipe which would taste good and look appetizing, and that is when I came up with this one.
The ingredients are nutritious and the flavor in this diabetic chili recipe is wonderful. You can tweak this diabetic chili recipe to your heart's content, swapping the ground beef for chicken or pork, adding more spice (or less!) or swapping the tortilla bowls for homemade tortilla chips. You can use your favorite type of low carb tortillas to make any of these. You could even use a pizza cutter to slice tortillas into strips and scatter those over the finished dish. Now is this diabetic chili recipe sounding tempting?
I have a couple of crockpots – a huge one and a medium (OK small) one, and it's the smaller one I use for making this diabetic chili recipe. I saute the meat with onions and garlic, then stir in the other ingredients and transfer the whole lot into the crockpot. I find 4 hours is enough to cook the chili and get all the flavors rich and perfect if I cook the diabetic chili recipe on HIGH or perhaps 8 to 9 hours on LOW. Which I choose just depends what time of the day I get the mixture in the crockpot.
Continue reading →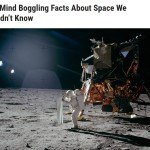 Like many people, I'm fascinated by space and sometimes I like to find new websites about space and wonder at it all. If you think about it, the Earth is just one tiny dot in the middle of a seemingly unlimited universe and, although we have some idea of what is out there, at least closest to us, there is so much we don't know! I find the enormity of it all to be a thing of wonder, and now that technology is being developed at such a speedy rate, the space photos and new information available is incredible.
When I see a headline in the newspaper about space or a link to look at photos, I often click through out of curiosity, but something that can be frustrating if you're into all things space-related but not a rocket scientist is, well, a lot of it is hard to get your head around, or to make head or tail of! Not all websites about space explain it with amateurs in mind either.
I can explain what a planet, sun, star, and universe is. I know the difference between a meteor and a meteoroid, and I very much enjoy sci-fi (which is entertaining but can still be educational), but give me a technical article about space or show me complex websites about space and I won't have a clue. Continue reading →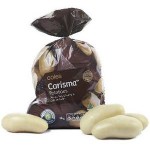 When my husband was diagnosed with Type II diabetes a few months back, he was told to avoid sugary foods along with processed food, white potatoes, white pasta, white rice, milk chocolate and, well, the list went on. Being a Dutchman he is very into bread and potatoes so he thought those would be hard to quit. He eats whole wheat bread and the occasional sweet potato, both of which are OK for him, but I knew he missed the other stuff. And then we discovered Carisma potatoes!
Carisma Potatoes – How We Discovered Them
Anyway, to cut what could be a long story short, last weekend at the supermarket I spotted something called 'Carisma potatoes' and couldn't believe it when I read the package and discovered they were diabetes-friendly! Diabetic potatoes? How could it be? I decided to buy a package and see what they were like. I wasn't sure about Carisma potatoes, since I'm not keen on most low-carb breads and candies, and I don't know if you've tried low-carb 'pasta' but yeuch!
Carisma potatoes are oval in shape and they have a pale, thin skin. The Carisma potatoes package advises you they can be boiled, mashed or used to make potato salad. To keep them low GI, leave the skin on. The reason for this is that is how they were prepared when their GI (more about that in a minute) was tested. I boiled them, sauteed them, mashed them and also made a potato salad to try them out, and I was really impressed, as was my husband!
Continue reading →
Some More Hot Content For You
Other Posts You Might Like